8 Steps for using Wegovy correctly
An online pharmacy should be about more than just prescriptions.
NowPatient is here to improve lives. Our service gives you access to smart features and resources that can help empower you to take control of your health and improve your health outcomes. All this, in one place, for FREE.

Table of contents
Overview
What diet works best with Wegovy?
What is the target calorie intake while using Wegovy?
What exercise should I do when taking Wegovy?
How is Wegovy prescribed?
Where should Wegovy be Injected?
How do I inject Wegovy?
What is the best time of day to take Wegovy?
What if I miss a dose of Wegovy?
Sources
You are probably reading this because you have just been prescribed Wegovy and have picked up your pen from your local pharmacy or had it delivered by NowPatient.
So, in case you have not been shown how to use the pen or need a refresher, we have developed a step guide that explains how the device works and how you should correctly administer your weekly doses.
Remember, you can use the medication reminder tool for FREE with NowPatient, to help remind you when to take your scheduled dose each week.
Wegovy can be prescribed as part of a reduced-calorie meal plan, along with increased physical activity.
What diet works best with Wegovy?
A good diet plan is important while taking Wegovy because it can help support the medication's benefits, promote overall health and minimize possible side effects.
A diet should include the following:
Fruits and vegetables
Fruits and vegetables, as well being rich in vitamins and minerals, are high in fibre and promote feelings of fullness or satiety.
Whole grains
Whole grains are high in fiber and can help you feel fuller for longer. Whole grains include brown rice, oats, quinoa, and whole-wheat bread. They can help slow down digestion and this prevents overeating.
Protein-rich foods
Protein-rich foods reduce appetite and make you eat fewer calories. Protein rich foods can help reduce hunger and appetite by various mechanisms.
What is the target calorie intake while using Wegovy?
There is no specific calorie intake target when using Wegovy. However, due to the effect of the medication lowering appetite, you may find that you may well consume between 1200-2000 calories per day.
What exercise should I do when taking Wegovy?
Exercise plays a vital role in achieving and maintaining weight loss. Follow the steps below to get started.
Start with modest goals
Even a small amount of exercise, such as 15 minutes of moderate-intensity walking each day, can be beneficial when you're just starting out. Start with three 30-minute sessions per week. Gradually increase your activity by 25 minutes each month until you reach 200 minutes per week.
Choose the right workout for you
Different types of exercise offer unique benefits. Aerobic exercises, like running, tend to promote weight and fat loss due to increased energy expenditure. High-intensity interval training (HIIT) is also effective for weight loss and offers metabolic benefits. To maintain and build muscle mass, incorporate resistance training. Combining aerobic and resistance exercises can offer superior cardiovascular benefits.
Establish a routine
Make exercise a consistent part of your schedule. Choose specific days and times for your workouts and mark them on your calendar. You can link exercise to other activities, such as working out after work or on weekend mornings.
Make exercise enjoyable
The best exercise is one you find enjoyable and want to continue. Find ways to make your workouts fun. Consider joining a fitness class with a friend, watching your favorite TV show while on the treadmill, or listening to podcasts or music during weightlifting sessions. Research shows that listening to music can boost endurance without increasing fatigue. Remind yourself of your motivation for exercising, whether it's for better health or happiness, to keep yourself motivated when the going gets tough.
How is Wegovy prescribed?
How much weight can you lose in a month with Wegovy?
Data from randomised controlled trials shows that you can typically lose up to 5% of your weight in the first month of using Wegovy. After two months weight loss could result in up to 8% loss of weight. It is important to remember that Wegovy is prescribed alongside diet and exercise.
Where should Wegovy be Injected?
Weogvy can be injected on the front of your thighs, the front of your waist (abdomen) or your upper arms. It is recommended that you rotate your injection site each time you inject. After 4 weeks, your dose should be increased as prescribed, unless otherwise informed by your doctor.
It's important to rotate the location where you inject Wegovy. Using the same spot repeatedly can lead to skin irritation or other skin complications. Since Wegovy is administered on a weekly basis, it's a good idea to maintain a record of your injection sites to help you remember. You can also make a note in the NowPatient medication reminder feature.
If you are using other subcutaneous injections like insulin, it's even more important to rotate your injection sites. If you are using insulin as well as Wegovy, and you decide to use the same body site, then remember to keep it a few inches away from your insulin injection site.
How do I inject Wegovy?
Wegovy is presented as a single-use injector pen. The pen has a built-in needle, so there is no need for any assembly. Wegovy can be stored in the refrigerator until the expiration date shown on the packaging. However, you can keep Wegovy at room temperature for up to 28 days. Wegovy should be kept away from extreme temperatures. You should avoid freezing it, storing it in direct sunlight or leaving it in your car.
The following steps describe how to use the pen:
Step 1 – Wash your hands and clean the chosen injection site with soap & water or using an alcohol swab. Make sure the injection site is clean and dry, before moving on to the next step.
Step 2 – Check and confirm that the pen is showing the liquid solution inside the pen. Confirm that it looks clear and colorless.
Step 3 – Remove the pen cap by pulling it straight away from the pen without twisting it. This should reveal a needle cover, which hides a tiny needle inside.
Step 4 – Place the pen against your skin at the chosen injection site.
Step 5 – Press and hold the pen firmly to the chosen site. You should see a yellow bar begin to appear in the pen window. If it doesn't, press the pen more firmly on the selected spot
Step 6 – You will hear a click when the injection starts automatically. You will hear a second click as the pen delivers the dose under your skin.
Step 7 – When the injection is complete, the yellow bar in the pen window will reach the end of the window. You can now slowly remove the pen from your skin. The needle cover will lock when you remove the pen from your skin.
Step 8 – Wegovy pens are single use only devices. Once Wegovy is used or expired, discard it using a sharps container. Do not throw Wegovy into the regular household garbage or recycling. You can request a sharps container from the NowPatient pharmacy or a medical supply retailer, or you may use another container if it meets the FDA/MHRA requirements for a sharps container.
What is the best time of day to take Wegovy?
You do have flexibility when it comes to choosing the time of day that suits your schedule for taking Wegovy. However, Wegovy should always be administered on the same day each week, such as every Monday. When beginning Wegovy, think about a day and time that best fits your weekly routine. Wegovy is not impacted by the timing of your meals.
In some circumstances, you may wish to change your designated day for administering Wegovy.  You can do so by advancing your next scheduled dose to the new preferred day of the week, provided that at least 48 hours have passed since your last dose of Wegovy.
What if I miss a dose of Wegovy?
Missing a dose of your Wegovy is not something to worry about.
If you have missed a dose and your next scheduled dose is more than 2 days away, you can go ahead and administer Wegovy as soon as you remember.
If you have missed a dose and your next scheduled dose is less than 2 days away, then you should just skip the missed dose and continue as normal as per your next scheduled date.
If you miss two or more doses in a row, you should talk to your healthcare provider to discuss the next steps. You may need to restart treatment.
Sources
Medical Disclaimer
NowPatient has taken all reasonable steps to ensure that all material is factually accurate, complete, and current. However, the knowledge and experience of a qualified healthcare professional should always be sought after instead of using the information in this page. Before taking any drug, you should always speak to your doctor or another qualified healthcare provider.
The information provided here about medications is subject to change and is not meant to include all uses, precautions, warnings, directions, drug interactions, allergic reactions, or negative effects. The absence of warnings or other information for a particular medication does not imply that the medication or medication combination is appropriate for all patients or for all possible purposes.
What is NowPatient
Telehealth and Online Pharmacy
NowPatient is an online service that is available in the US and UK. Our service is FREE and packed with useful features that can benefit your health like medication reminders, NHS online pharmacy, private treatment plans, Rx savings card, health conditions information, genetic testing, home test kits, health risks, pollen meter, air quality monitor, and lots more!
See how we are different
WHY WE BUILT NOWPATIENT
To improve the lives of everyone by making high-quality care accessible and convenient
We are here to improve lives. Our service gives you access to smart features and resources that can help empower you to take control of your health and improve your health outcomes. All this, in one place, for FREE. We strive to bring a fresh perspective to managing health. NowPatient can be accessed by downloading the App or using your web browser.
Download our app today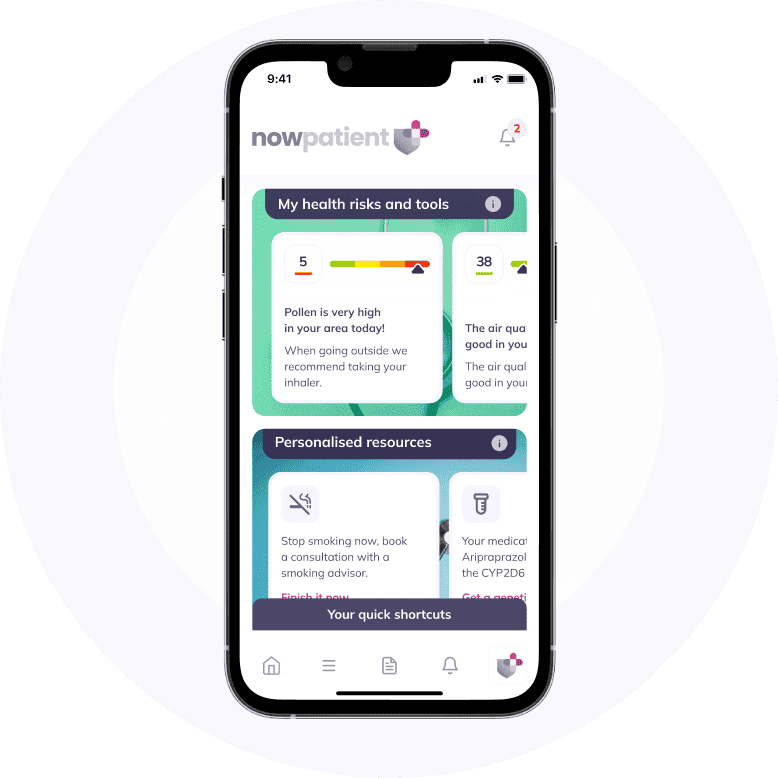 Can I trust NowPatient
Meet our medical review team
Trustworthy and reliable medical content authored and reviewed by our experienced team of medical professionals from the United Kingdom and the United States. Learn more about our team and our editorial process by clicking on the buttons below.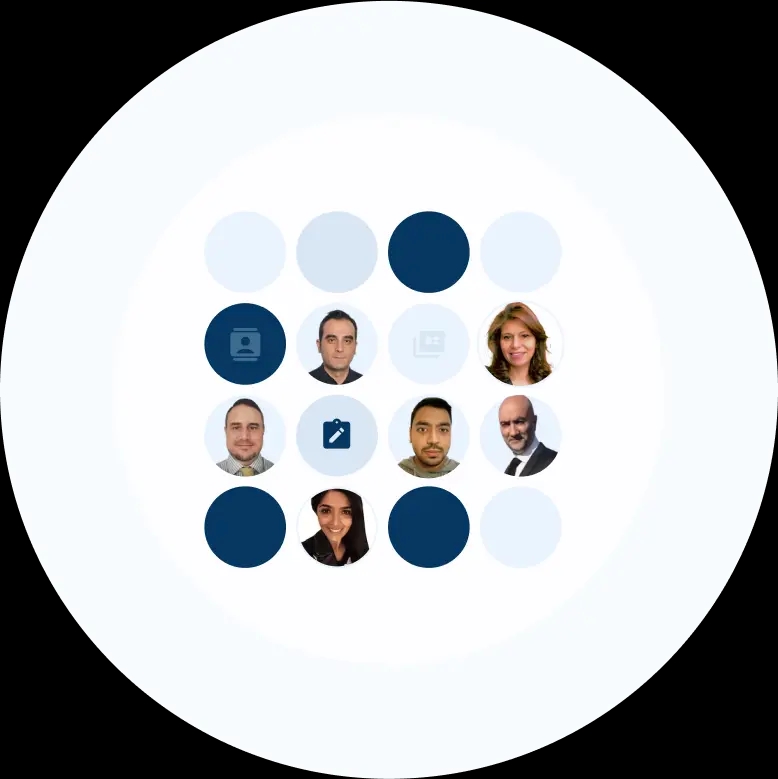 Your Questions Answered
For your peace of mind, we can answer your questions quickly
We have a comprehensive list of FAQ's on each feature page. Alternatively, for broader questions around our service just click the button below.
Find your answers