How to cut down on alcohol
An online pharmacy should be about more than just prescriptions.
NowPatient is here to improve lives. Our service gives you access to smart features and resources that can help empower you to take control of your health and improve your health outcomes. All this, in one place, for FREE.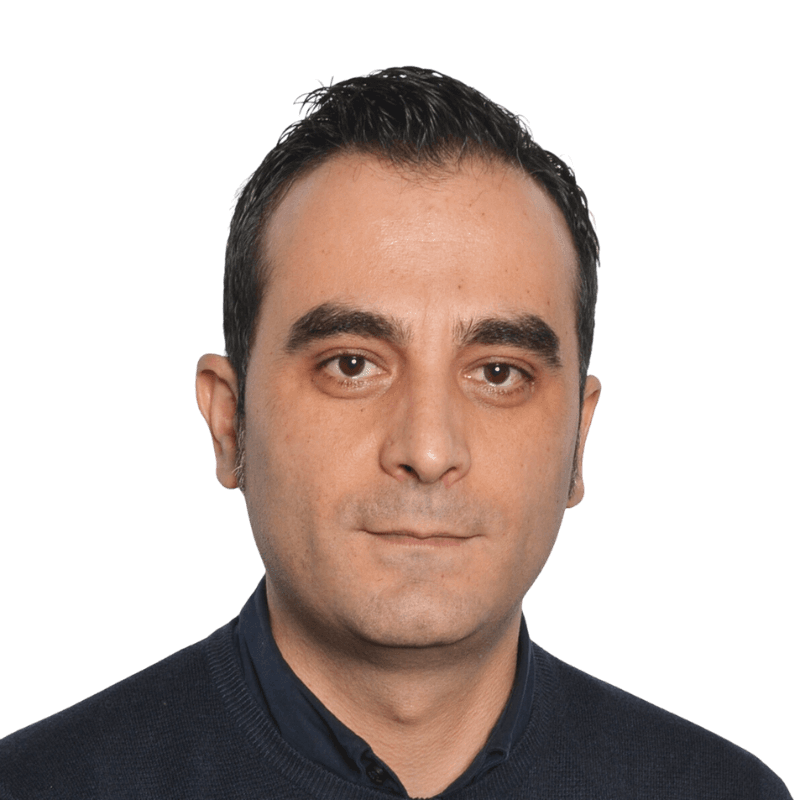 Table of contents
Overview
How much alcohol is healthy?
What are the risks associated with drinking too much alcohol?
What are the benefits of low-risk drinking?
Tips for cutting down on alcohol
Seeking further help
Sources
We all know that drinking too much alcohol is bad for our health. But what exactly is a healthy amount to drink? How can we cut down if we find that we're drinking more than we should? In this blog post, we'll explore these questions and give you some tips for reducing your alcohol intake.
How much alcohol is healthy?
The simple answer is the less you drink the better. The National Health Service (NHS) guidelines say there is no safe level of drinking but they do have recommended guidelines.
The NHS recommends that people limit their alcohol intake to no more than 14 units per week. A unit of alcohol or a standard drink is equivalent to 10ml or 8g of pure alcohol. This equals just over six small glasses of wine or six pints of beer. The NHS advises that it's best to spread your units evenly over three or four days, with at least two alcohol-free days per week. They also recommend that you should never try to "save up" your units by drinking more on one day and less on others.
When it comes to staying within the healthy limit, it's important to be aware of the strength of the alcoholic beverages you're drinking. For instance, a pint of strong lager contains three units of alcohol, while a pint of low-strength lager has just over two units. Similarly, a small glass of wine (125ml) contains one unit, while a large glass (250ml) contains two units. It's also important to note that unit and calorie content can vary between different brands and types of alcoholic drinks.
What are the risks associated with drinking too much alcohol?
Heavy drinking can have a number of negative effects on your health. In the short term, it can lead to impaired judgment and coordination, slurred speech and blurred vision. In the long term, it can increase your risk of developing chronic health problems such as liver disease, heart disease and cancer. It can also damage your brain, leading to problems with memory and cognition. Additionally, drinking excessively can disrupt your sleep and contribute to a decline in your mental health.
The effects of alcohol also have a major impact on relationships. People who drink heavily are more likely to argue with their partner, become verbally or physically abusive and neglect their responsibilities at home. Heavy drinkers are also more likely to experience financial problems as a result of their drinking. In addition, the children of heavy drinkers are more likely to suffer from emotional and behavioural problems. Excessive drinking often leads to addiction, which can destroy even the strongest of bonds.
What are the benefits of low-risk drinking?
Fortunately, there are both short-term and long-term benefits to reducing alcohol consumption. In the short term, you may notice improved sleep patterns, improved skin complexion and increased energy levels. You may see an improvement in the quality of your personal relationships and better communication. Improved health leads to more energy and stamina, making it easier to participate in activities with friends and loved ones.
In the long term, you may experience lower health risks of developing chronic diseases such as heart disease and cancer and a reduction in blood pressure. You may also enjoy improved cognitive function and a reduced risk of memory loss as you age.
So if you're looking to improve your health in the short and long term, reducing your alcohol consumption is a good place to start.
Tips for cutting down on alcohol
If you find that you're drinking more alcohol than you should be, don't worry you're not alone. Many people struggle with cutting down on their alcohol intake, but it is possible to do it with some effort and planning. Here are a few self-help tips:
Set realistic goals for yourself. If you're drinking more than you'd like to be, start by setting a goal to reduce the amount of alcohol you consume. For example, if you're currently averaging 2 drinks per day, try cutting back to 1 drink per day. Once you've reached that goal, you can set a new goal of limiting yourself to 2 drinks per week
Make a plan. Once you've set your goals, come up with a plan for how you're going to reach them. This might involve setting limits on how much alcohol you will allow yourself to buy or keeping track of how many drinks you have each week
Schedule drink-free days. Choose which days you won't drink and stick to them
Find alternative activities. If going out drinking is a regular part of your social life, try finding something else that you enjoy just as much (or even more!). This could be going out to eat with friends, going to the movies or taking up a new hobby altogether
Set limits for yourself ahead of time. Decide how many drinks you will have before you go out and stick to that limit
Pace yourself by having a non-alcoholic drink such as water, soft drinks or mocktails in between alcoholic ones
Use a unit calculator to work out how much you are drinking to keep accurate track
Choose lower-strength options like beer instead of hard liquor. You could also try drinking weaker alcoholic beverages or diluting drinks with mixers
Make sure you eat something before drinking so the alcohol is absorbed more slowly. If you drink on an empty stomach you may feel the effects of your drinks quicker, making it harder to manage your drinking
Inform your family members and those close to you about your goals. Avoid situations where you know you'll be tempted to drink too much and give in to cravings, such as going out with friends who drink excessively
Keep a drinking diary to track your alcohol consumption and help you understand your drinking pattern
Be persistent. Most people who successfully cut down or stop drinking altogether do so only after several attempts
Talk to your doctor. If you find that cutting down on your alcohol intake is proving difficult, talk to your doctor for medical advice. They may be able to offer additional resources or support. They can help you develop a plan to cut back on drinking and reduce its impact on your health
Seeking further help
Moderation is key when it comes to alcoholic beverages. If you find that you're drinking more than you should be, there are ways to cut back gradually with some effort and planning. And if you find yourself struggling with alcoholism, please don't hesitate to reach out for help. There are resources available if you need them.
Alcohol abuse is a serious problem but it is possible to get help if you need it. If you or someone you know is struggling with alcoholism, here are some support services and support groups that you can contact for alcohol support:
Alcoholics Anonymous (AA) Helpline on 0800 9177650. AA encourages regular participation in group meetings to provide support and accountability, AA also offers educational resources on addiction and recovery.
Alcohol Change UK is an independent registered charity that provides a lot of useful information.
Drinkaware can provide advice, strategies, and tools to support drinking habits.
Drinkline is a free confidential helpline for anyone who is concerned about their drinking, or someone else's.
Sources
Medical Disclaimer
NowPatient has taken all reasonable steps to ensure that all material is factually accurate, complete, and current. However, the knowledge and experience of a qualified healthcare professional should always be sought after instead of using the information in this page. Before taking any drug, you should always speak to your doctor or another qualified healthcare provider.
The information provided here about medications is subject to change and is not meant to include all uses, precautions, warnings, directions, drug interactions, allergic reactions, or negative effects. The absence of warnings or other information for a particular medication does not imply that the medication or medication combination is appropriate for all patients or for all possible purposes.
What is NowPatient
Telehealth and Online Pharmacy
NowPatient is a licensed online pharmacy and doctor service that is available around the world. Our service is FREE and packed with useful features that can benefit your health like medication reminders, medically approved symptoms checker, UK NHS online pharmacy, private treatment plans, Rx Advantage card, health conditions information, genetic testing, home test kits, health risks, pollen meter, air quality monitor, and lots more!
See how we are different
WHY WE BUILT NOWPATIENT
To improve the lives of everyone by making high-quality care accessible and convenient
We are here to improve lives. Our service gives you access to smart features and resources that can help empower you to take control of your health and improve your health outcomes. All this, in one place, for FREE. We strive to bring a fresh perspective to managing health. NowPatient can be accessed by downloading the App or using your web browser.
Download our app today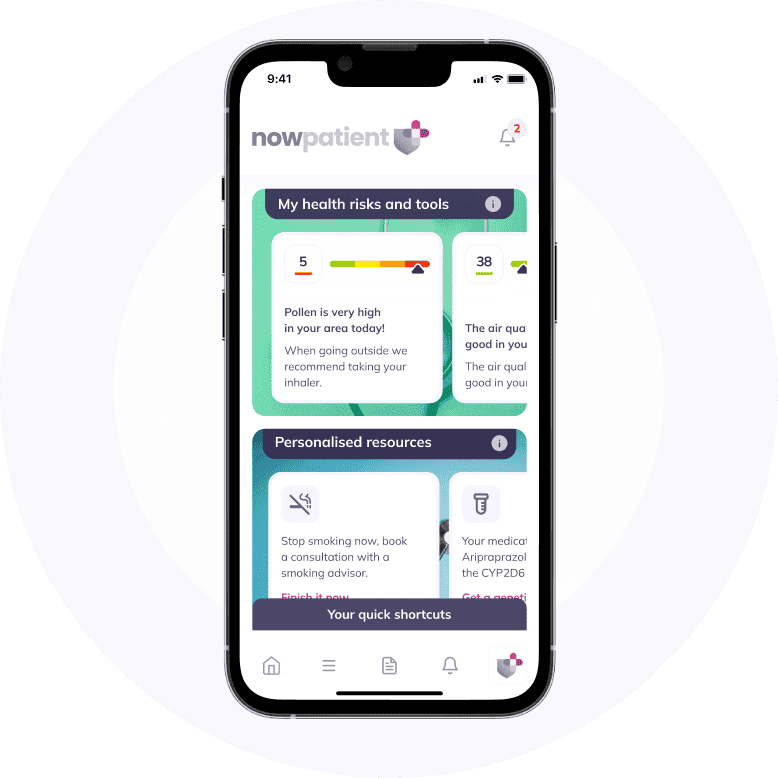 Can I trust NowPatient
Meet our medical review team
Trustworthy and reliable medical content authored and reviewed by our experienced team of medical professionals from the United Kingdom and the United States. Learn more about our team and our editorial process by clicking on the buttons below.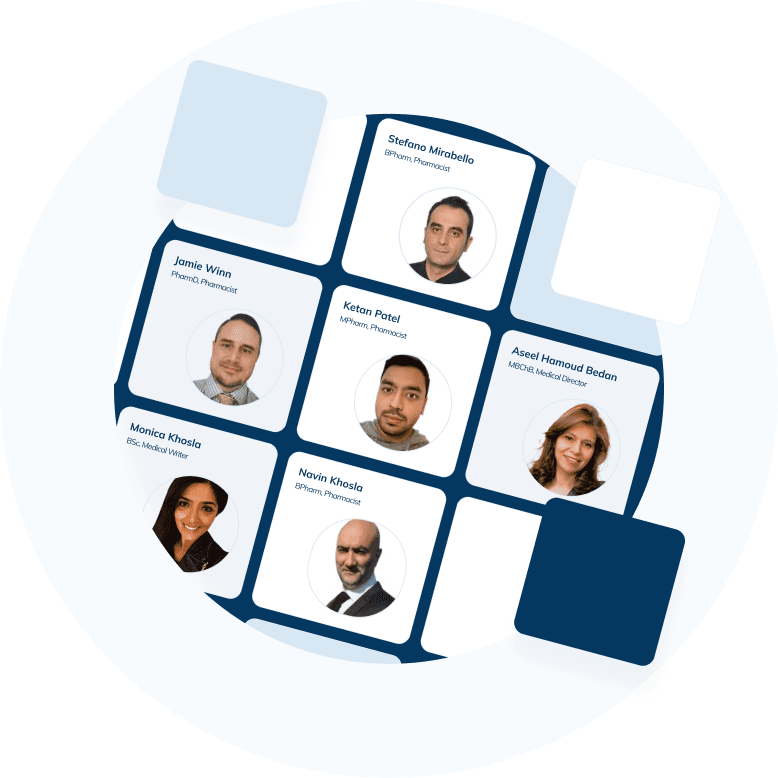 Your Questions Answered
For your peace of mind, we can answer your questions quickly
We have a comprehensive list of FAQ's on each feature page. Alternatively, for broader questions around our service just click the button below.
Find your answers