Home
/
Modern Slavery Statement
Modern slavery and human trafficking statement.
Last Updated: 2 May 2023
Introduction
This Modern Slavery and Human Trafficking Statement is a response to Section 54(1), Part 6 of the Modern Slavery Act 2015 and relates to actions and activities for the financial year ending 31 March 2021.
Infohealth Ltd ('the Company', 'we', 'us' or 'our') is committed to preventing slavery and human trafficking violations in its own operations, its supply chain, and its products. We have zero-tolerance towards slavery and require our supply chain to comply with our values.
Organisational structure
Infohealth Ltd has business operations in the United Kingdom.We operate in the Healthcare sector. The nature of our supply chains is as follows: We work with a number of key suppliers, who provide us with goods, such as equipment for our premises, inventory for dispensing and services, such as outsourced business processes, IT software and marketing services.
For more information about the Company, please visit our website: Infohealth
Policies
We operate a number of internal policies to ensure that we are conducting business in an ethical and transparent manner.
These include the following:
Supplier code of conduct – Our Supplier Code of Conduct is a demonstration of our commitment to acting ethically and with integrity in all our business relationships and to implementing and enforcing effective systems and controls to ensure slavery and human trafficking is not taking place anywhere in our supply chains
Whistleblowing policy – We operate a Whistleblowing Policy, which is aimed at our employees but also covers our suppliers and which essentially encourages the reporting of any wrongdoing which extends to human rights violations like modern slavery. All reports are fully investigated and appropriate remedial actions taken. Metrics relating to whistleblowing activity are internally reviewed and referenced in quality meetings
Procurement policy – Our procurement procedures seek to prevent modern slavery by ensuring and checking that suppliers with a sales turnover over £36m are compliant with the Modern Slavery Act
Safeguarding policy -This policy highlights the potential risks of modern slavery and human trafficking, including how to identify signs of exploitation and how to report concerns
We make sure our suppliers are aware of our policies and adhere to the same standards.
Due Diligence
As part of our efforts to monitor and reduce the risk of slavery and human trafficking occurring in our supply chains, we have adopted the following due diligence procedures:
Our due diligence procedures aim to:
Identify and action potential risks in our business and supply chains
Monitor potential risks in our business and supply chains
Reduce the risk of slavery and human trafficking occurring in our business and supply chains
Provide protection for whistleblowers
Risk and compliance
The Company has evaluated the nature and extent of its exposure to the risk of slavery and human trafficking occurring in its UK supply chain through:
Evaluating the slavery and human trafficking risks of each new supplier
We do not consider that we operate in a high-risk environment because NowPatient operates in an environment where the majority of our supply chain is based in the UK.
We do not tolerate slavery and human trafficking in our supply chains. Where there is evidence of failure to comply with our policies and procedures by any of our suppliers, we will seek to terminate our relationship with that supplier immediately.
Effectiveness
The Company uses Key Performance Indicators (KPIs) to measure its effectiveness and ensure that slavery and human trafficking is not taking place in its business and supply chains. These KPIs are as follows:
Contact suppliers to enquire about their modern slavery practices every 24 months
The statement was approved by the board of directors
Directors
Infohealth Ltd d.b.a NowPatient
What is NowPatient
Telehealth and Online Pharmacy
NowPatient is a licensed online pharmacy and doctor service that is available around the world. Our service is FREE and packed with useful features that can benefit your health like medication reminders, medically approved symptoms checker, UK NHS online pharmacy, private treatment plans, Rx Advantage card, health conditions information, genetic testing, home test kits, health risks, pollen meter, air quality monitor, and lots more!
See how we are different
WHY WE BUILT NOWPATIENT
To improve the lives of everyone by making high-quality care accessible and convenient
We are here to improve lives. Our service gives you access to smart features and resources that can help empower you to take control of your health and improve your health outcomes. All this, in one place, for FREE. We strive to bring a fresh perspective to managing health. NowPatient can be accessed by downloading the App or using your web browser.
Download our app today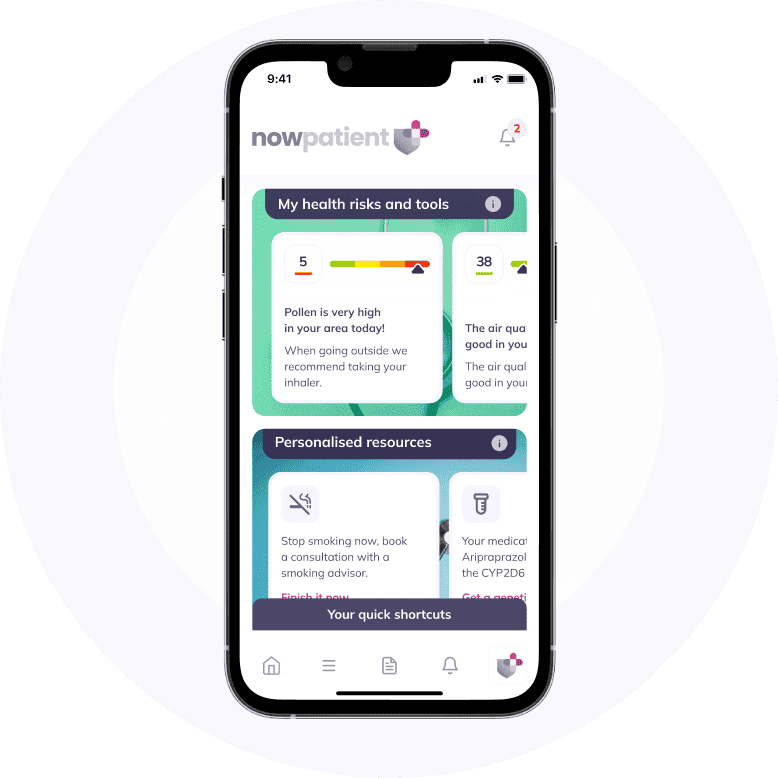 Can I trust NowPatient
Meet our medical review team
Trustworthy and reliable medical content authored and reviewed by our experienced team of medical professionals from the United Kingdom and the United States. Learn more about our team and our editorial process by clicking on the buttons below.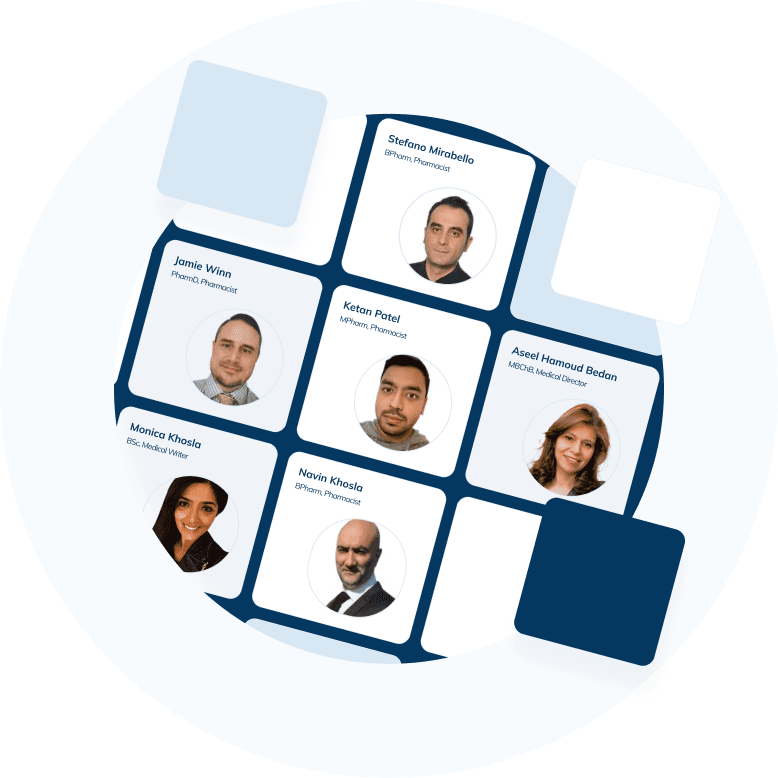 Your Questions Answered
For your peace of mind, we can answer your questions quickly
We have a comprehensive list of FAQ's on each feature page. Alternatively, for broader questions around our service just click the button below.
Find your answers