How the Pollen Meter works
Step 1
Go to your account dashboard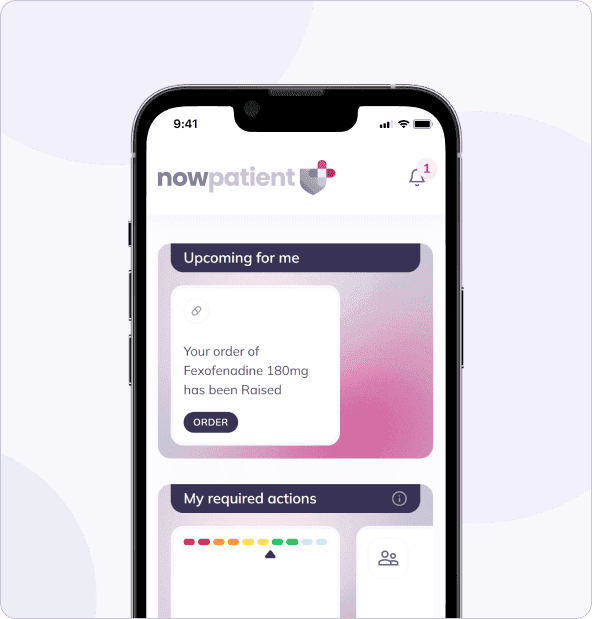 Step 2
Locate the Pollen Meter Widget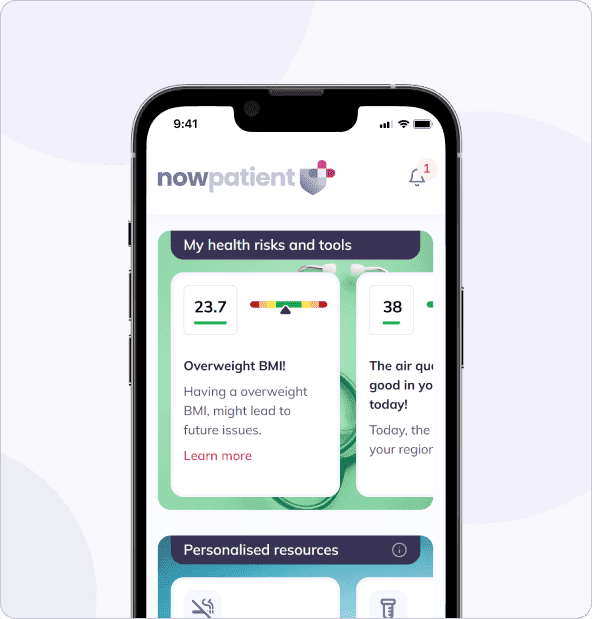 Step 3
Daily updates
View the widget to check the status of the pollen count on the day. The widget updates once a day, based on your location.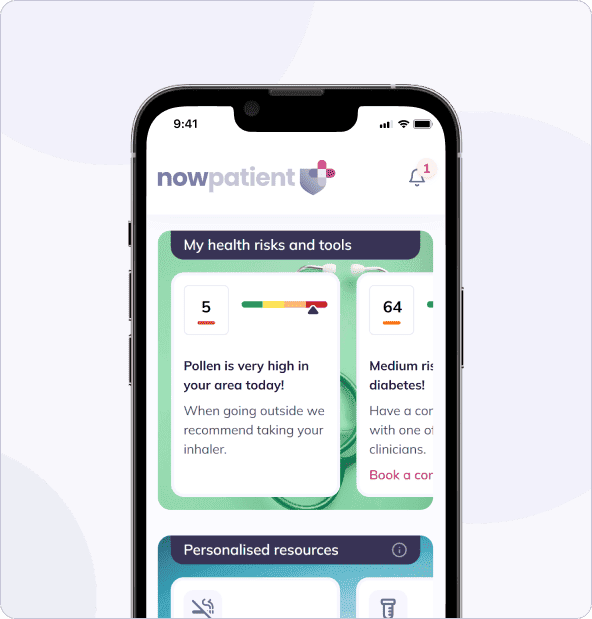 Step 4
Stay one step ahead
If you have a health condition like COPD, Asthma, or Bronchitis, we'll let you know what to do when pollen levels are Moderate, High, or Very High. You'll see alerts on your screen and receive notifications.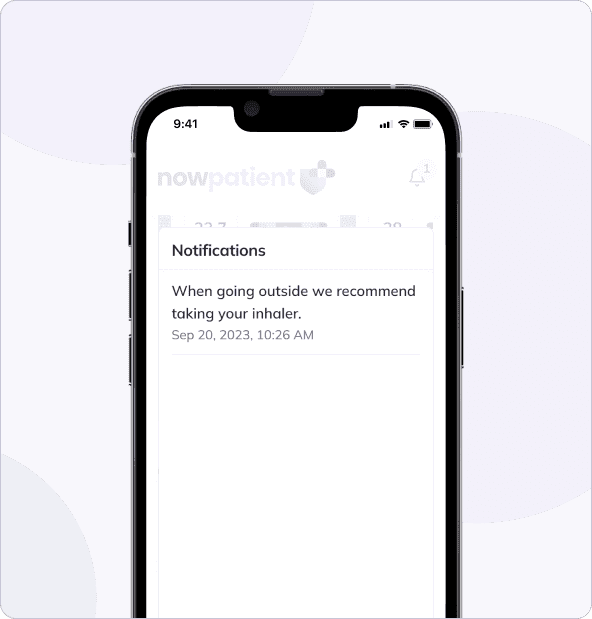 What do the results mean?
How does the Pollen Meter work?
The meter will show you a visual indicator of how severe the pollen is in your area. It uses a number called Pollen Grains Per Cubic Metre (PPM) to show how much pollen is in the air. The bigger the number, the worse the pollen. The risk levels are denoted as Low, Moderate, High, or Very High.
What notifications will I get?
If we notice that the pollen is Moderate, High, or Very High, you'll see a warning on your screen. We'll also send you a notification to remind you to keep an eye on your health if you have COPD, Asthma, Bronchitis, or Allergies.
When to see a doctor?
If the pollen count is Moderate, High, or Very High and you are Asthmatic, have Allergies, COPD, or Bronchitis; you should make an appointment with your doctor if you observe the following worsening symptoms:
Feel wheezy

Feel breathless

Have a tight feeling in your chest

Are coughing more than usual

Have asthma and need to use your reliever inhaler (usually blue) three times a week or more
People also asked
What are the different types of pollen?
Why is the pollen meter useful for my health?
Can I rely on the data you are using?
Do I need to have location services on my device activated?
Data Security
Our Commitment to You.
Find out more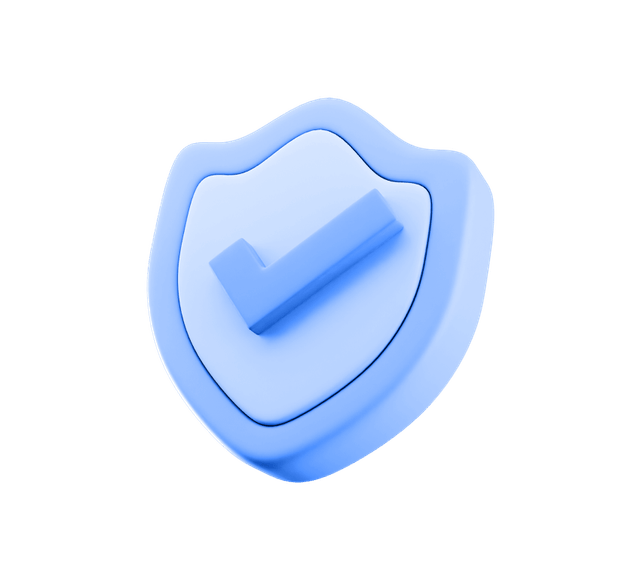 What is NowPatient
Telehealth and Online Pharmacy
NowPatient is an online service that is available in the US and UK. Our service is FREE and packed with useful features that can benefit your health like medication reminders, NHS online pharmacy, private treatment plans, Rx savings card, health conditions information, genetic testing, home test kits, health risks, pollen meter, air quality monitor, and lots more!
See how we are different
WHY WE BUILT NOWPATIENT
To improve the lives of everyone by making high-quality care accessible and convenient
We are here to improve lives. Our service gives you access to smart features and resources that can help empower you to take control of your health and improve your health outcomes. All this, in one place, for FREE. We strive to bring a fresh perspective to managing health. NowPatient can be accessed by downloading the App or using your web browser.
Download our app today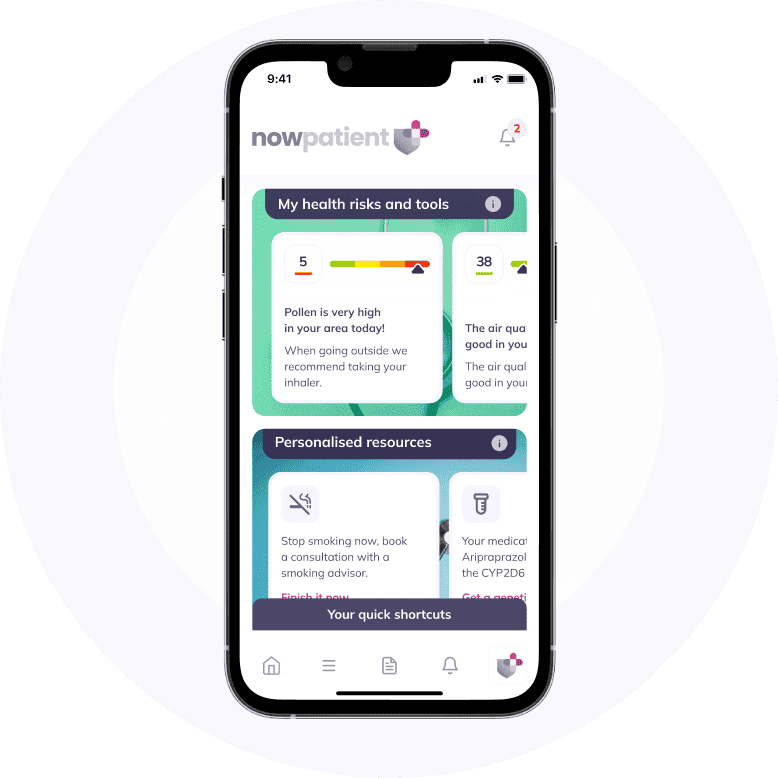 Can I trust NowPatient
Meet our medical review team
Trustworthy and reliable medical content authored and reviewed by our experienced team of medical professionals from the United Kingdom and the United States. Learn more about our team and our editorial process by clicking on the buttons below.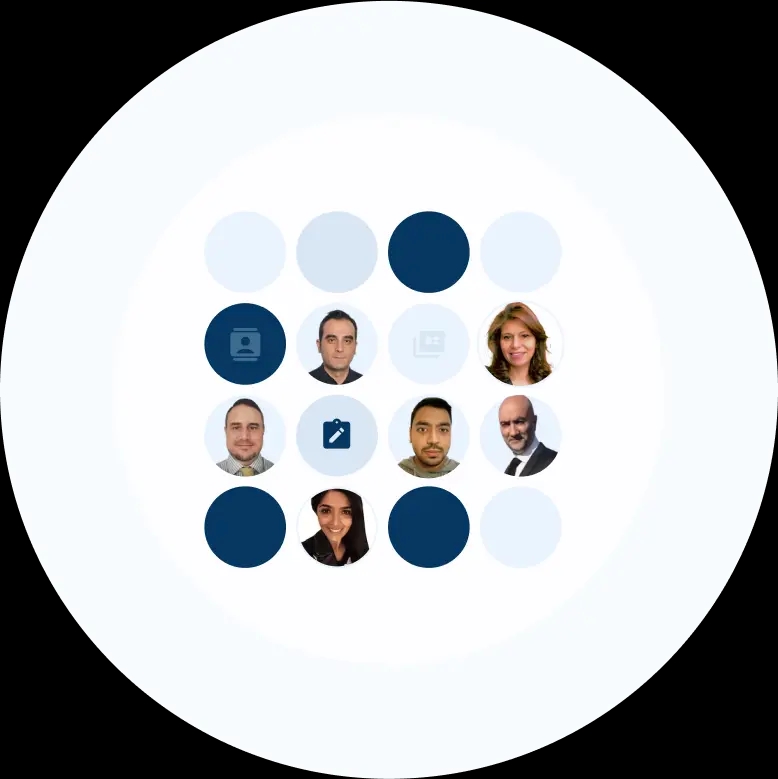 Your Questions Answered
For your peace of mind, we can answer your questions quickly
We have a comprehensive list of FAQ's on each feature page. Alternatively, for broader questions around our service just click the button below.
Find your answers