Many of the services that Now Patient offers are covered by the Health Insurance Portability and Accountability Act, or HIPAA. This means that we follow rules about how we keep your Protected Health Information, or PHI, private and secure. The following Notice of Privacy Practices describe more about how we comply with HIPAA and tell you about your rights to your PHI.
To learn how Now Patient collects, uses, and discloses information we obtain in connection with our provision of services through our website, mobile applications, or other online services please refer to the privacy policy. This policy applies to information collected in conjunction with those services, except with respect to individually identifiable health information that is considered Protected Health Information ("PHI") under HIPAA.
Privacy Officer Contact Information: Privacy Officer, via email [email protected]
THIS NOTICE DESCRIBES HOW MEDICAL INFORMATION ABOUT YOU MAY BE USED AND DISCLOSED AND HOW YOU CAN GET ACCESS TO THIS INFORMATION. PLEASE REVIEW IT CAREFULLY.
This Notice of Privacy Practices is for the Now Patient Covered Entity. If you have questions about the Now Patient Covered Entity, please contact our Privacy Officer at the contact information listed above.
By acknowledging receipt, you agree that you have received this notice on behalf of yourself and/or your minor dependents, if any.
Get an electronic or paper copy of your medical record
Ask us to correct your medical record
Request confidential communications
Ask us to limit what we use or share
Get a list of those with whom we've shared information
Get a copy of this privacy notice
Choose someone to act for you
File a complaint if you feel your rights are violated
Help with public health and safety issues
Respond to organ and tissue donation requests
Work with a medical examiner or funeral director
Address workers' compensation, law enforcement, and other government requests
Notice Regarding Use of Technology
Changes to the Terms of this Notice
WHY WE BUILT NOW PATIENT
To improve the lives of everyone by making high-quality care accessible and convenient
We are here to improve lives. Our service gives you access to smart features & resources that can help empower you to take control of your health and improve your health outcomes. All this, in one place, for FREE. We strive to bring a fresh perspective to managing health. Not play by the rules. Now Patient can be accessed by downloading the App or using your web browser.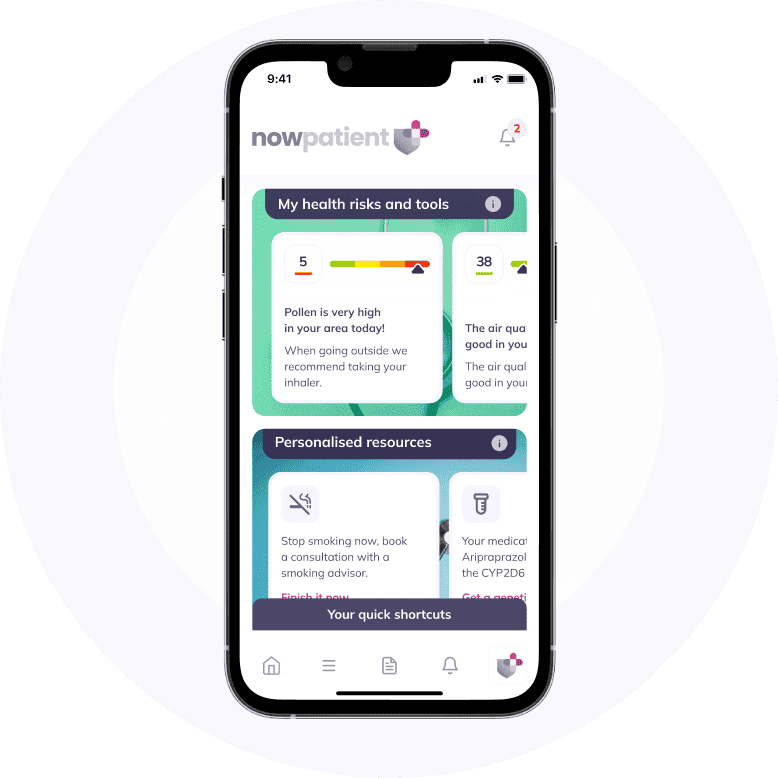 Your Questions Answered
For your peace of mind, we can answer your health questions quickly
If you want to learn more about the range of services that we provide which can help manage and improve your health, then just click the button below.
Find your answers