How secure is my data?
Our system is based on a sophisticated security infrastructure. It has also been subjected to appropriate security tests to monitor its implementation and effectiveness.
All information you provide to us is stored on cloud servers operated by leading operators with the highest levels of security. We can guarantee a very high level of protection of sensitive data, which is usually even higher than that of the software used by many doctors' practices.
Any payment transactions carried out by our chosen third-party provider of payment processing services will be encrypted using Secured Sockets Layer technology.
All data is secure and encrypted in transmission and at rest using AES-256 encryption, with restricted access. We also have additional protocols such as transparent data encryption (TDE).
How can I be sure that you are handling and protecting my data how you describe?
We not only meet the UK and US standards for data security but we exceed them. We demonstrate this by regularly auditing our systems, both internally and externally.
Our various externally audited accreditations such as ISO27001, DTAC, DSPT, and Cyber Essentials + demonstrate our compliance to global security standards and should give you peace of mind.
How often is my data backed up?
What measures do you have in place to ensure only I have access to my account?
What proactive security measures has NowPatient 
implemented to ensure that my data is secure?
Granular Access Controls
Rooted in the principle of least privilege, data access is restricted to designated personnel, solidifying data integrity.
Comprehensive Compliance
Beyond our NHS endorsement, NowPatient strictly aligns with both UK and US regulatory frameworks. 

This includes not only HIPAA but also the UK's ISO27001, DTAC, DSPT, and Cyber Essentials+ standards, demonstrating our compliance to global healthcare data protection standards.
Real-time Monitoring
Bolstered by AI-augmented analytics, our platforms remain under perpetual surveillance, promptly identifying and neutralizing anomalies.
What Is GDPR and is NowPatient compliant?
What is HIPAA and is NowPatient compliant?
Is NowPatient registered with the ICO (Information Commissioners Office)?
How can I contact your data protection officer?
Is my medical data confidential?
How do I request my personal data?
How do I request that my data is deleted?
How long do you retain my records?
Does the website use cookies?
What is NowPatient
Telehealth and Online Pharmacy
NowPatient is a licensed online pharmacy and doctor service that is available around the world. Our service is FREE and packed with useful features that can benefit your health like medication reminders, medically approved symptoms checker, UK NHS online pharmacy, private treatment plans, Rx Advantage card, health conditions information, genetic testing, home test kits, health risks, pollen meter, air quality monitor, and lots more!
See how we are different
WHY WE BUILT NOWPATIENT
To improve the lives of everyone by making high-quality care accessible and convenient
We are here to improve lives. Our service gives you access to smart features and resources that can help empower you to take control of your health and improve your health outcomes. All this, in one place, for FREE. We strive to bring a fresh perspective to managing health. NowPatient can be accessed by downloading the App or using your web browser.
Download our app today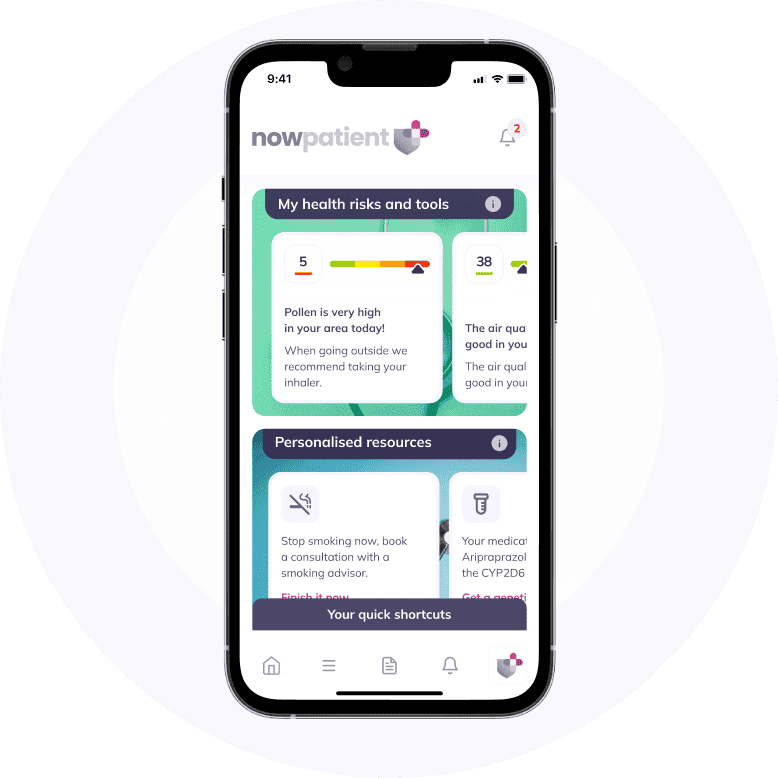 Can I trust NowPatient
Meet our medical review team
Trustworthy and reliable medical content authored and reviewed by our experienced team of medical professionals from the United Kingdom and the United States. Learn more about our team and our editorial process by clicking on the buttons below.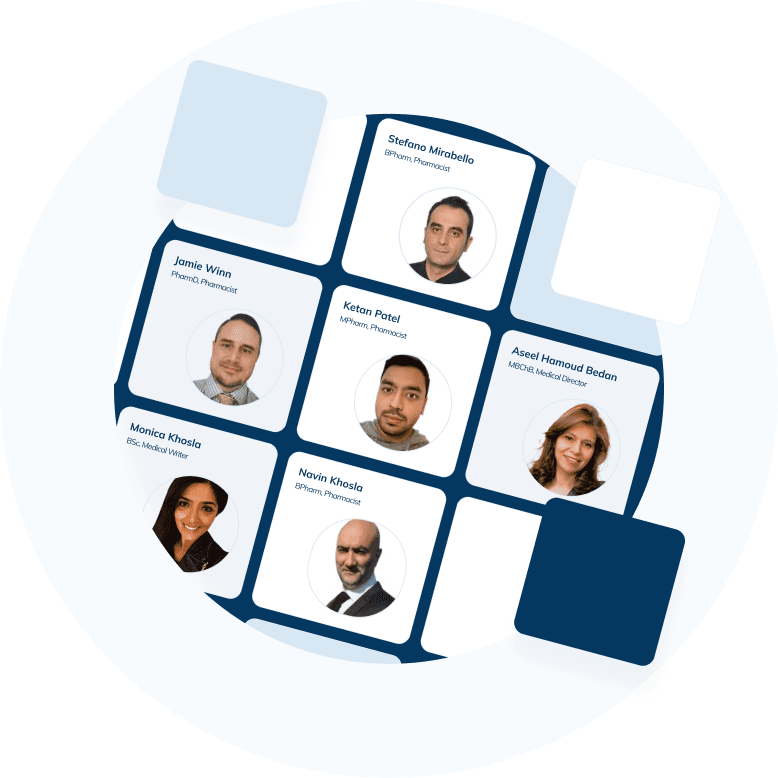 Your Questions Answered
For your peace of mind, we can answer your questions quickly
We have a comprehensive list of FAQ's on each feature page. Alternatively, for broader questions around our service just click the button below.
Find your answers