Infohealth Ltd expects everyone who works with children, young people and vulnerable adults to:
Be attentive to the needs of children and vulnerable adults, doing whatever is needed to maintain their safety and wellbeing
Treat children and vulnerable adults with respect and dignity, defending their innocence and upholding their trust.
Treat everyone in a way which demonstrates their high value as individuals, regardless of gender, background, ethnicity, disability, sexuality or beliefs
Be aware of potential risks to children and vulnerable adults, and do what we can to minimise these risks
Listen to children and vulnerable adults, taking their concerns seriously
Attend appropriate training to understand and be updated on safeguarding practices
Follow the procedures set down below to safeguard the welfare of children and vulnerable adults
The Safeguarding policy aims to provide a realistic framework upon which Infohealth Ltd can offer healthcare related support services to vulnerable young people and adults. It applies to everyone who works with children, young people and vulnerable adults. A statement reaffirming our commitment to safeguarding will be readopted every year.
If you have any concerns for a child or vulnerable adult then you can contact our superintendent pharmacist or our safeguarding coordinator using [email protected]
WHY WE BUILT NOW PATIENT
To improve the lives of everyone by making high-quality care accessible and convenient
As technologists and clinicians, we built Now Patient to be more than just an online pharmacy. We are here to improve lives. Our service gives you access to smart features & resources that can help empower you to take control of your health and improve your health outcomes. All this, in one place, for FREE. We strive to bring a fresh perspective to managing health. Not play by the rules. Now Patient can be accessed by downloading the App or using your web browser.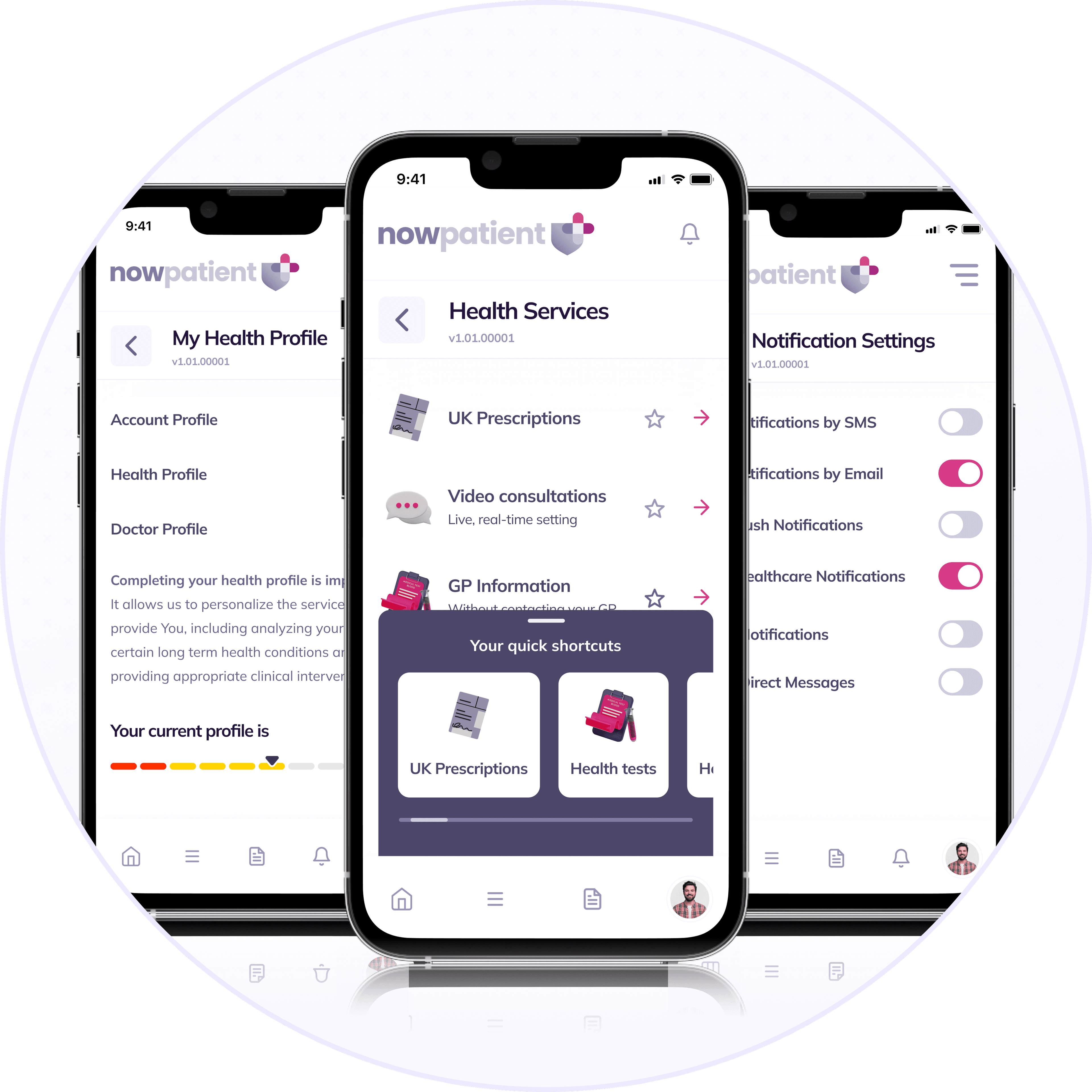 NOW PATIENT
Join the thousands of happy customers in the US and UK already using Now Patient
Manage your health and prescriptions all in one place for FREE. Available to use by downloading the App, or using your web browser.
Your Questions Answered
For your peace of mind, we can answer your health questions quickly
If you want to learn more about the range of services that we provide which can help manage and improve your health, then just click the button below.
Find your answers