Genetic Medicines Test
The Genetic Medicines Test is a simple saliva mouth swab test based upon the science of Pharmacogenomics, and often referred to as PGx. PGx informs you about how your DNA variants may influence your body's ability to process certain medications. NowPatient can assess your health records and identify if you are eligible for a genetic medicines test. The service is currently private and although expensive, the results are enduring and last a lifetime.
Give me an example of why this service may suit me?
In psychiatry, the selection of antipsychotics and antidepressants is generally led by a trial-and-error approach. The prescribing of these medications is complicated by suboptimal efficacy and high rates of adverse drug reactions (ADRs). This means your therapy may not be working as expected. PGx results can guide the prescriber to optimize the dosing and ensure that therapy is both effective and personalized to you. This is effectively the science behind personalized medicine.
How do the Genetics Medicine Tests work?
Step 1
Go to the dashboard of your account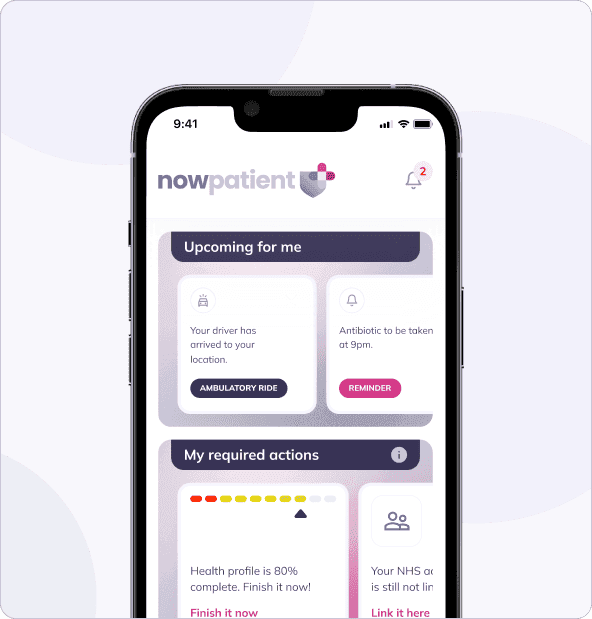 Step 2
If you are eligible for a PGx test, you will find it in the 'recommended for me' section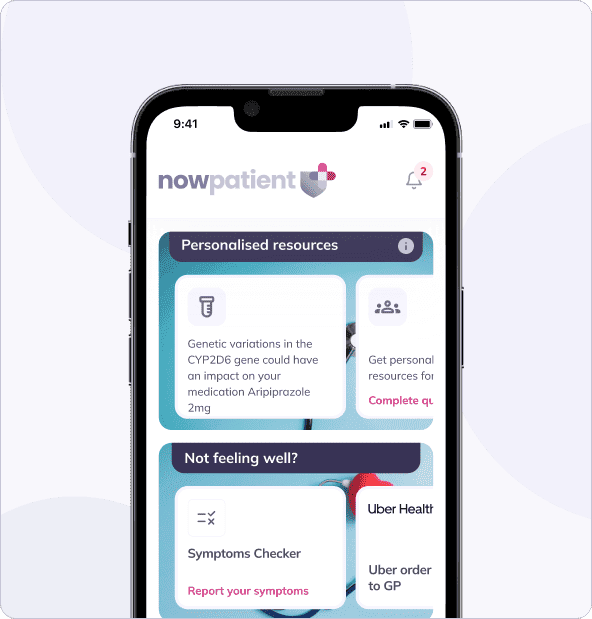 Step 3
Simply select the test and checkout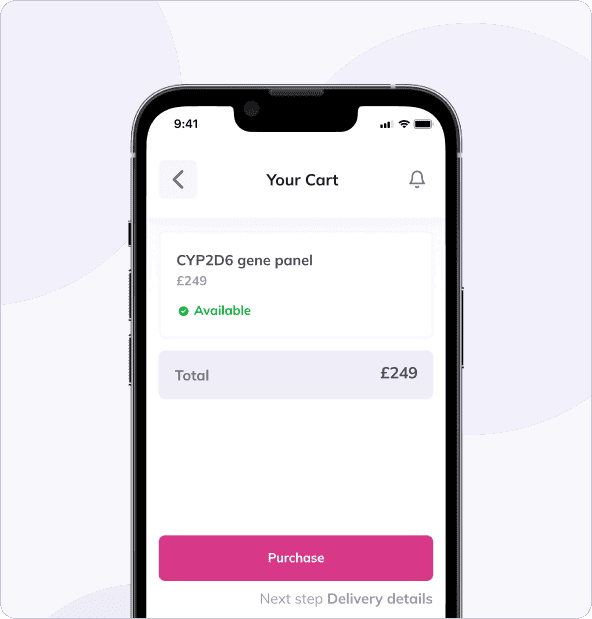 Step 4
Take your sample
We will send you a DNA buccal kit, which will have instructions on how to collect your DNA. This is a non-invasive procedure, and we just need your buccal saliva sample.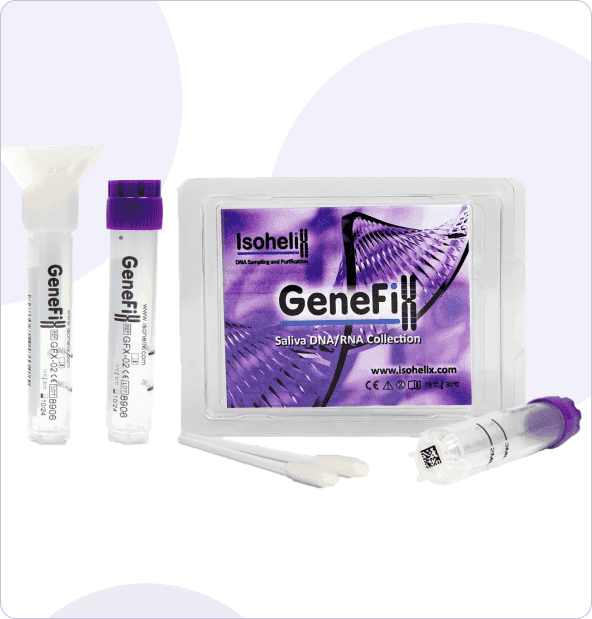 Step 5
Post the sample back to our laboratory using the secure pre-paid envelope provided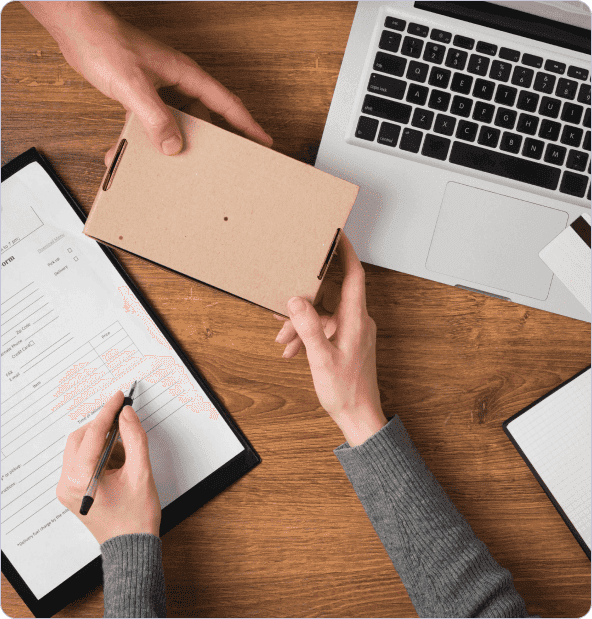 Step 6
Your results are back
When we have processed your results, they will appear 'locked' in your documents section. You will be prompted to book a virtual consultation with one of our genetic counselors.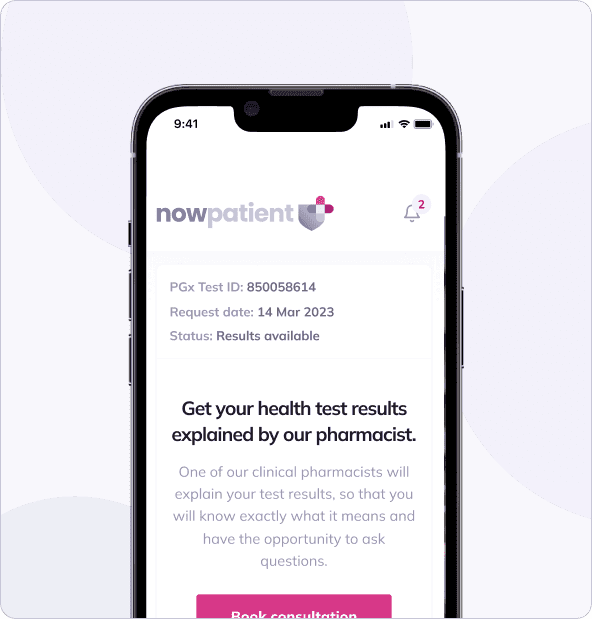 Step 7
During the consultation, the clinician will explain the results and answer any questions you may have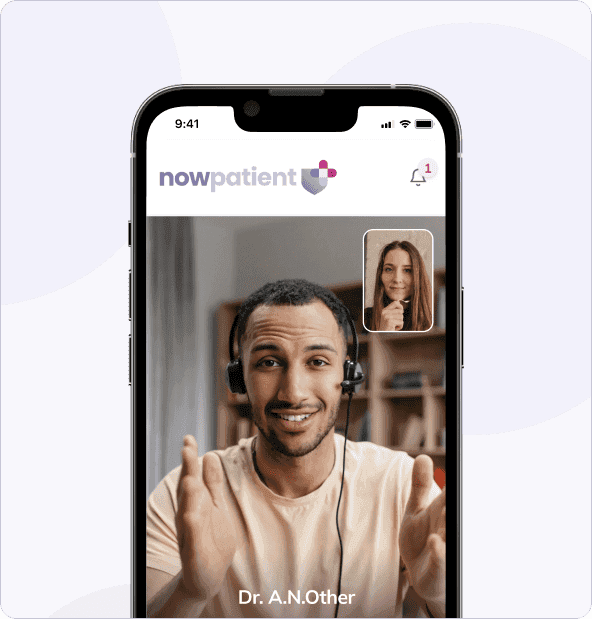 Step 8
At the end of the consultation, your results will be unlocked so you can download them and share them with your doctor if required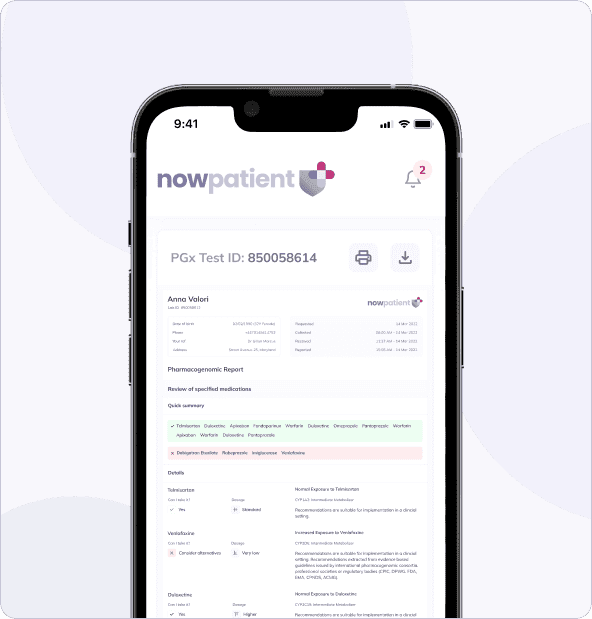 What are the benefits of the service?
If there is a change in your DNA that causes the gene to produce fewer proteins then your body could break some medications down slower leading to a higher chance of side effects as the medications 'builds up'.
If your body is producing too many of these proteins then you might work through medications too quickly to really get a benefit from them.
PGx results are Life-long results
These results are life-long results. However, as tests change and new genes are researched you may be asked or want to perform further PGx testing in the future. The laboratory reference sheet at the end of the report will be your best resource for determining if other testing could provide benefits.
Benefit outside of initially ordered indication
Some genes, like CYP2D6 and CYP2C19, can provide information on multiple drug classes. For instance, these same genes can be involved in antidepressant medications, opioid pain medications, antipsychotics, proton pump inhibitors, and nerve pain medications.
What are the limitations of the service?
Does not cover all medications
This test does not tell us about all drugs, only certain drugs that are broken down in the liver. Some medications are broken down and are removed from the body by our kidneys. Others are broken down by enzymes not evaluated by this test.
Negative Predictive Test (NPT)
It is possible that the results of the testing will not help you and your physician in managing your care. Even if we narrow down the choices based on the results, it doesn't guarantee that those medicines will work for you. There may still be some trial and error.
Only one part of the medication selection process
Keep in mind that genetics is one of many factors taken into consideration when selecting a medication. Depending on the medication, drug–drug interactions, kidney and liver function, age, weight, and diet, just to name a few, can also play a role.
May not catch rare variations
PGx testing does not evaluate the entire gene. We look for changes that are known to affect how you respond to a drug. You may have a change in your genes that we are not looking for. If that happens, you could have a "normal" test result, and still have changes in how you respond to medications. As more research is completed, different tests may be available in the future.
Genes with limited evidence
The PGx test we use gives us the results for many genes. Our clinic will only make recommendations for genes that have enough research to help us select medications. The genes we do not talk about today may become important in the future as research develops.
People also asked
What is Pharmacogenomics?
Is the service available in the United States and the United Kingdom?
Do I need to pay for this service?
How do I know your service is safe & reliable?
How will I know how to use the test kit?
How do I return the sample to your laboratory?
How long does it take to get the test results back?
Can you change my medication or dose, if required?
Are my results confidential?
Data Security
Our Commitment to You.
Find out more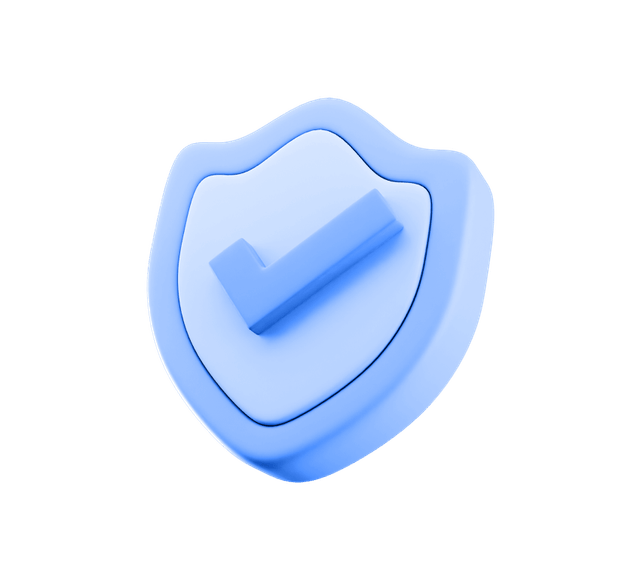 What is NowPatient
Telehealth and Online Pharmacy
NowPatient is a licensed online pharmacy and doctor service that is available around the world. Our service is FREE and packed with useful features that can benefit your health like medication reminders, medically approved symptoms checker, UK NHS online pharmacy, private treatment plans, Rx Advantage card, health conditions information, genetic testing, home test kits, health risks, pollen meter, air quality monitor, and lots more!
See how we are different
WHY WE BUILT NOWPATIENT
To improve the lives of everyone by making high-quality care accessible and convenient
We are here to improve lives. Our service gives you access to smart features and resources that can help empower you to take control of your health and improve your health outcomes. All this, in one place, for FREE. We strive to bring a fresh perspective to managing health. NowPatient can be accessed by downloading the App or using your web browser.
Download our app today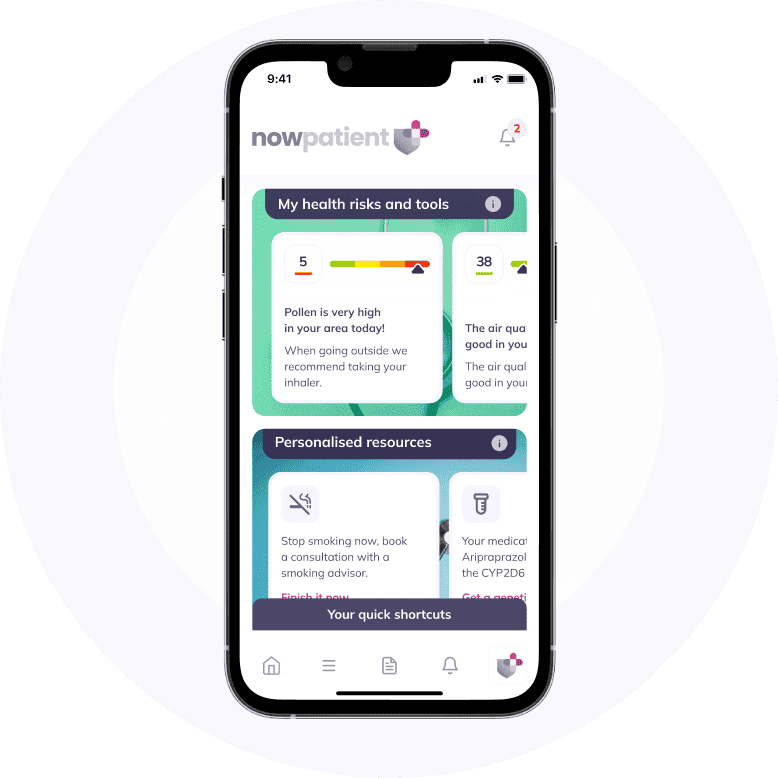 Can I trust NowPatient
Meet our medical review team
Trustworthy and reliable medical content authored and reviewed by our experienced team of medical professionals from the United Kingdom and the United States. Learn more about our team and our editorial process by clicking on the buttons below.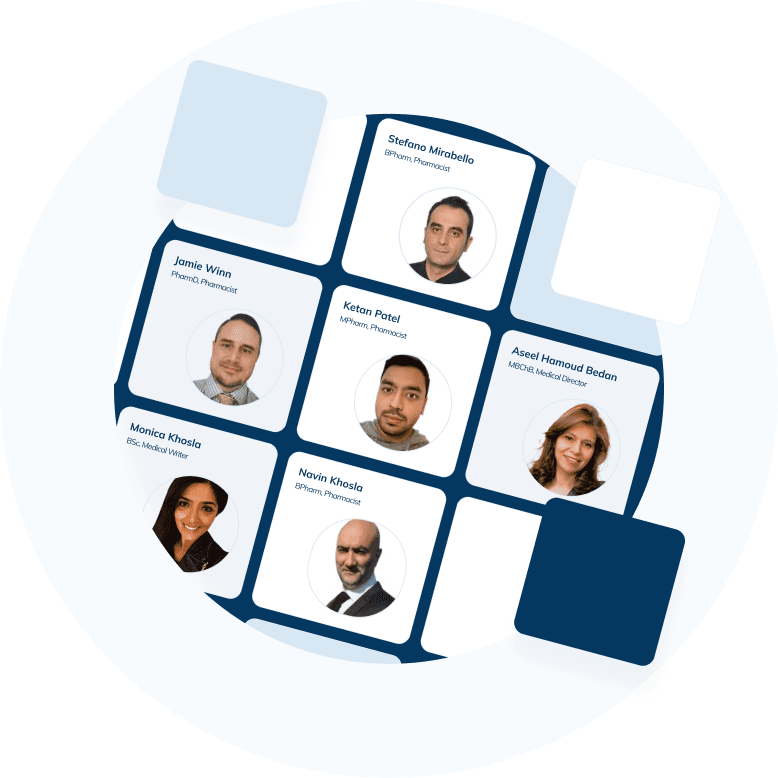 Your Questions Answered
For your peace of mind, we can answer your questions quickly
We have a comprehensive list of FAQ's on each feature page. Alternatively, for broader questions around our service just click the button below.
Find your answers