Home
/
Blog Articles
/
Pros and cons of using Wegovy medication for long-term weight loss
Pros and cons of using Wegovy medication for long-term weight loss
An online pharmacy should be about more than just prescriptions.
NowPatient is here to improve lives. Our service gives you access to smart features and resources that can help empower you to take control of your health and improve your health outcomes. All this, in one place, for FREE.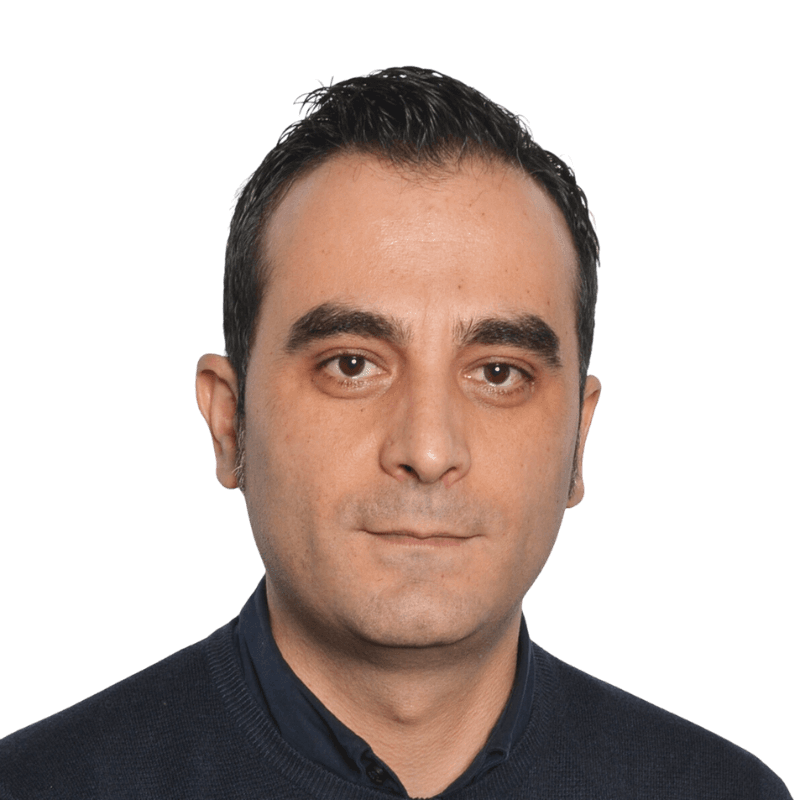 Table of contents
Overview
What is Wegovy?
How does Wegovy work in the body?
How do you take Wegovy?
Is Wegovy right for you?
Who is at a higher risk of Wegovy side effects?
Wegovy dosages
Wegovy medication and lifestyle changes
Speak to a healthcare professional
Sources
Losing weight can be a tricky endeavour. It takes dedication and patience to make significant progress, and it can be frustrating when results seem slow to materialise. For individuals struggling with obesity, the process can be even more daunting. The good news is that there are a variety of weight management medications available that can help support individuals in achieving and maintaining a healthy weight. One such weight loss drug is the brand-name drug called Wegovy. In this blog we will discuss the pros and cons of using Wegovy medication for long-term weight loss.
Weight loss can be a difficult and emotional journey. It's important to note that everyone's body is different and reacts differently to medications. With that in mind, let's discuss the pros and cons of using Wegovy medication for long-term weight loss.
What is Wegovy?
Wegovy is a weight loss medication containing the active ingredient semaglutide which belongs to a class of drugs called glucagon-like peptide-1 (GLP-1) receptor agonists. This drug is manufactured by Novo Nordisk to treat obesity in adults who may also have related health conditions like type 2 diabetes or high blood pressure.
It is helpful to know that Wegovy contains a higher dose of the same active component as Ozempic. Ozempic is used to help control blood sugar in people with type 2 diabetes. Rybelsus is the tablet version of Ozempic used to treat type 2 diabetes.
How does Wegovy work in the body?
Let's explore the science behind this weight loss drug. Well, Wegovy is a type of GLP-1 receptor agonist, which means it mimics the function of a hormone called glucagon-like peptide-1. This hormone helps to regulate your appetite and digestion. When you take Wegovy, it stimulates the GLP-1 receptors in your body, which leads to reduced hunger and increased feelings of fullness. It also slows down the movement of food through your stomach, which can help you feel fuller for longer.
So, in short, Wegovy helps to control your appetite and improve your body's ability to burn calories. It's just one tool that can be used to support you on your weight loss journey.
How do you take Wegovy?
Wegovy is injected subcutaneously, which means it's injected just under the skin on your stomach, thigh, or upper arm. Your healthcare provider will likely give you instructions on how to properly use the pen injection device that comes with the medication. It's important to follow these instructions closely to ensure you're receiving the correct dose of the medication.
Pros
Effective chronic weight management: Clinical trials show that using Wegovy can lead to significant weight loss in overweight and obese individuals. Participants lost an average of 15% of their initial body weight over 68 weeks of treatment. People taking a placebo in the study (not on medicine) lost an average of 2.5% of their body weight
Reduced risk of heart disease: Losing 5% to 10% of body weight through diet and exercise has been associated with a reduced risk of cardiovascular disease in adult patients with obesity, or those who are overweight
Reduces appetite: Wegovy works by reducing hunger and increasing feelings of fullness. This effect can lead to decreased calorie intake and improved weight loss outcomes
Improves metabolic health: In addition to weight loss, treatment with Wegovy has also been shown to improve blood sugar levels, cholesterol levels and blood pressure, which are all-important markers of metabolic health
Long-acting: Unlike other weight-loss medications which require multiple doses each day, Wegovy is administered only once a week. This makes it more convenient for patients who struggle with adherence to daily medication regimens
Cons
Side effects: As with any medication, Wegovy has potential side effects. The most common side effects of Wegovy include nausea, vomiting, diarrhoea, bloating, heartburn, abdominal pain, constipation and headaches. Some patients may also experience more serious side effects such as low blood sugar, pancreatitis, gallstones, kidney disease, thyroid cancer, or allergic reactions
Expensive: Wegovy is a relatively new medication, and currently there is no generic version available. This makes it an expensive option for most patients
Long-term safety: Although clinical trials have demonstrated the efficacy and safety of Wegovy in the short term, its long-term safety is still unknown. There is limited data on the use of GLP-1 agonists in the long term, and further studies are needed to evaluate possible risks associated with prolonged use
Requires prescription: Wegovy is a prescription medication and can only be obtained through a healthcare provider. This may limit access to medication for some patients
Not a substitute for a healthy lifestyle: Wegovy is not a magic pill that can replace a healthy lifestyle. It can not be considered a substitute for regular exercise, a balanced diet, and other healthy habits. Taking Wegovy alone will not guarantee you a fit and healthy body. You still need to put in the effort to maintain a healthy lifestyle
Is Wegovy right for you?
Before you decide to take Wegovy, it's essential to speak with a healthcare provider who can evaluate if the medication is the right choice for you. Your doctor will consider factors such as your BMI, medical history, and other medications you're taking, to determine if Wegovy is safe for you. Additionally, you'll need to be committed to lifestyle changes such as healthy eating habits, a low-calorie diet and exercise, to ensure long-term weight loss success.
It's important to note that Wegovy is only recommended for people with a body mass index (BMI) of 30 or higher, or for those with a BMI of 27 or higher who also have weight-related health conditions such as high blood pressure, type 2 diabetes or high cholesterol. As with any medication, it's crucial to talk to your doctor about whether Wegovy is the right choice for you.
Who is at a higher risk of Wegovy side effects?
It's essential to be informed about potential side effects when beginning any new medication, and this is especially true for individuals using Wegovy. Several factors put individuals at a higher risk for experiencing side effects, including a history of thyroid cancer, pancreatitis (inflammation of the pancreas), gallbladder problems, or a personal or family history of medullary thyroid carcinoma or multiple endocrine neoplasia syndrome type 2.Additionally, those who are pregnant, breastfeeding, or have a BMI under 25 should not use Wegovy. By staying informed and discussing any concerns with your healthcare provider, you can make an informed decision about whether Wegovy is the right choice for you.
Wegovy dosages
Wegovy comes in 5 different dose strengths, with a starting dose of 0.25mg once a week, increasing the dose every 4 weeks until you reach the full dose of 2.4 mg. Studies have shown that a majority of patients taking Wegovy specified the highest dosage noted a weight loss of around 15%. However, it's essential to note that dosage adjustments should only take place under the supervision of a doctor.
Wegovy medication and lifestyle changes
In addition to taking Wegovy, it's crucial to make healthy lifestyle changes, such as eating a balanced diet, getting regular physical activity, managing stress and having good sleep patterns. By combining medication with these healthy habits, you can give yourself the best chance at achieving long-term weight loss success and preventing weight gain. Remember, slow and steady wins the race. Start small by adding in a daily walk or swapping out unhealthy snacks for healthier options.
It is essential to consult a healthcare professional before taking any weight-loss medication, as they can guide you in setting realistic weight-loss goals and developing a diet and exercise plan that suits you best. Remember, healthy living is not a one-size-fits-all solution, and it takes dedication and commitment to achieve long-term success.
Speak to a healthcare professional
Taking care of your health is important, which is why you should talk to your doctor and pharmacist before starting Wegovy. Don't forget to mention all the prescription medications, over-the-counter meds, vitamins, herbs, and supplements you're currently using. This way you can ensure a safe and effective treatment plan tailored just for you.
Sources
Medical Disclaimer
NowPatient has taken all reasonable steps to ensure that all material is factually accurate, complete, and current. However, the knowledge and experience of a qualified healthcare professional should always be sought after instead of using the information in this page. Before taking any drug, you should always speak to your doctor or another qualified healthcare provider.
The information provided here about medications is subject to change and is not meant to include all uses, precautions, warnings, directions, drug interactions, allergic reactions, or negative effects. The absence of warnings or other information for a particular medication does not imply that the medication or medication combination is appropriate for all patients or for all possible purposes.
What is NowPatient
Telehealth and Online Pharmacy
NowPatient is a licensed online pharmacy and doctor service that is available around the world. Our service is FREE and packed with useful features that can benefit your health like medication reminders, medically approved symptoms checker, UK NHS online pharmacy, private treatment plans, Rx Advantage card, health conditions information, genetic testing, home test kits, health risks, pollen meter, air quality monitor, and lots more!
See how we are different
WHY WE BUILT NOWPATIENT
To improve the lives of everyone by making high-quality care accessible and convenient
We are here to improve lives. Our service gives you access to smart features and resources that can help empower you to take control of your health and improve your health outcomes. All this, in one place, for FREE. We strive to bring a fresh perspective to managing health. NowPatient can be accessed by downloading the App or using your web browser.
Download our app today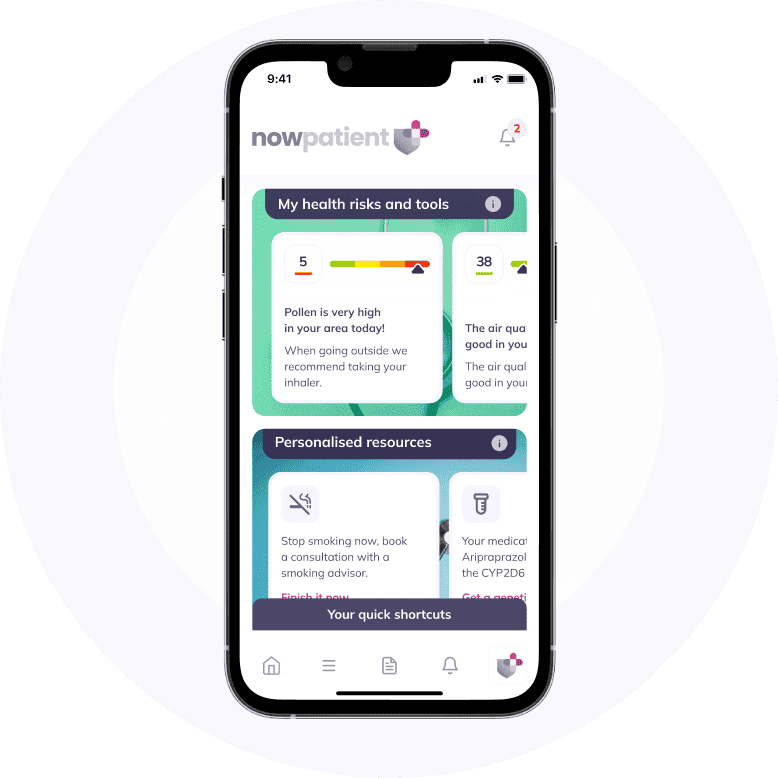 Can I trust NowPatient
Meet our medical review team
Trustworthy and reliable medical content authored and reviewed by our experienced team of medical professionals from the United Kingdom and the United States. Learn more about our team and our editorial process by clicking on the buttons below.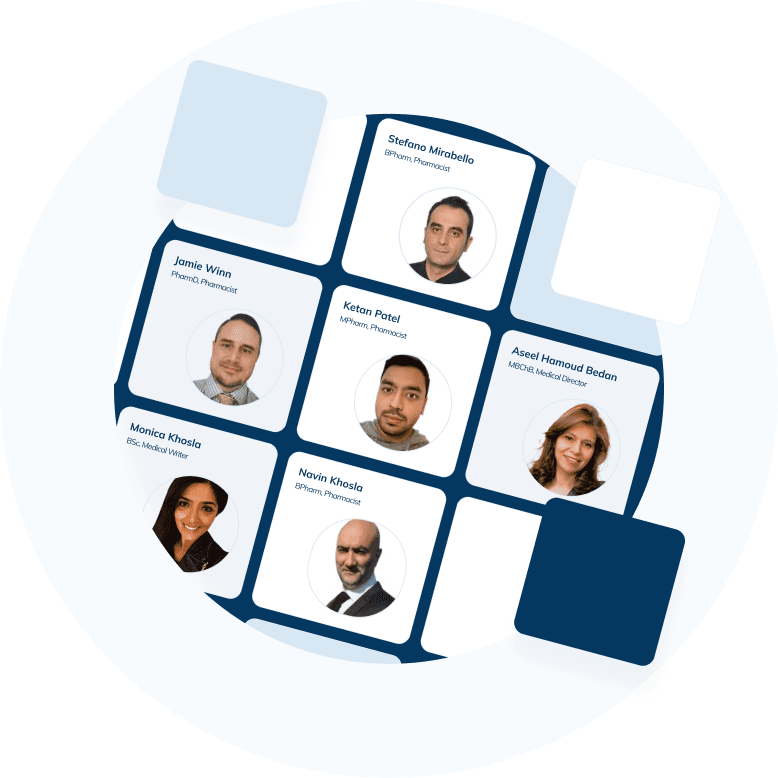 Your Questions Answered
For your peace of mind, we can answer your questions quickly
We have a comprehensive list of FAQ's on each feature page. Alternatively, for broader questions around our service just click the button below.
Find your answers