What foods to avoid while taking Ozempic?
An online pharmacy should be about more than just prescriptions.
NowPatient is here to improve lives. Our service gives you access to smart features and resources that can help empower you to take control of your health and improve your health outcomes. All this, in one place, for FREE.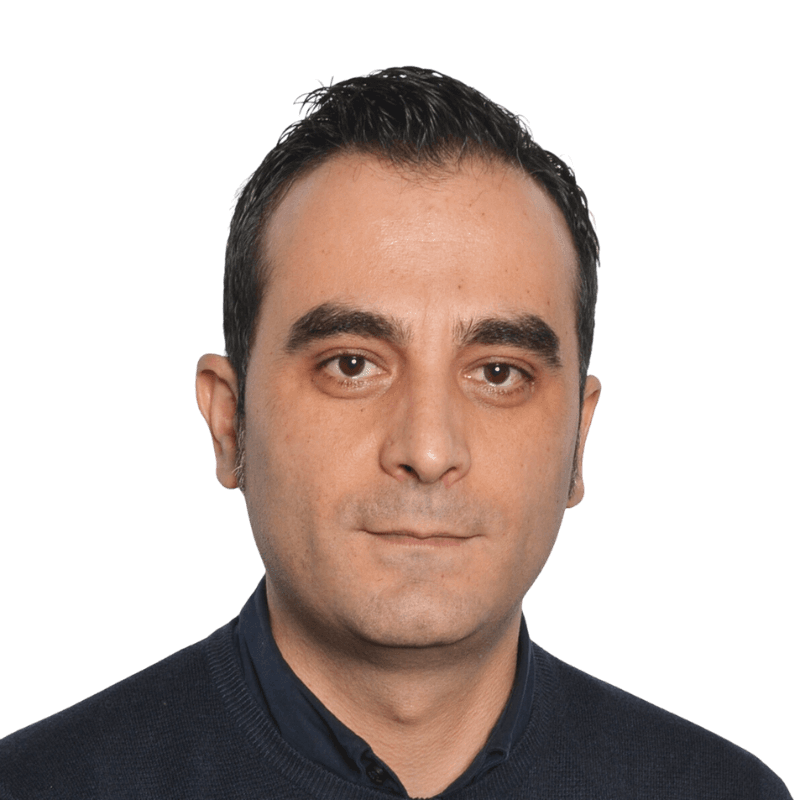 Table of contents
Overview
What is Ozempic used for?
How does Ozempic work?
What are the common side effects of Ozempic?
Who should not take Ozempic?
Does Ozempic react to certain foods?
High fat foods or sugary foods
Speak to a healthcare professional
One of the newer and increasingly popular classes of diabetes medications are GLP-1 receptor agonists, which include the drug Ozempic. If you've recently been prescribed Ozempic, it's important to know what foods to eat and which ones to avoid. Although Ozempic can help you manage your diabetes, consuming certain foods in combination with Ozempic may increase the risk of adverse side effects. For instance, some people may experience nausea. Let's take a look at what foods should be avoided while taking Ozempic.
What is Ozempic used for?
Ozempic is the brand name drug of semaglutide, manufactured by the the pharmaceutical company Novo Nordisk. It is a prescription medication used to help people with type 2 diabetes achieve lower blood sugar levels. Ozempic can not be used to treat type 1 diabetes. It is a GLP-1 medication (glucagon-like peptide-1) in the same drug category as Wegovy, Rybelsus and Saxenda.
How does Ozempic work?
Ozempic is a prescription drug that is injected into the body once a week. It works by imitating hormones that are naturally produced in the body, namely glucagon-like peptide-1 (GLP-1). GLP-1 helps regulate your appetite and insulin levels.
When Ozempic is taken, it increases the body's insulin production when your blood glucose is high, blocking the release of glucose from the liver. On top of this, Ozempic also suppresses your appetite, slowing the rate at which food leaves the stomach, which has shown a positive impact on weight management, assisting people in weight loss.
It's crucial to remember that Ozempic is commonly prescribed when other oral medications such as metformin, healthy eating and exercise alone have not provided adequate blood sugar control. By using Ozempic along with lifestyle changes, such as maintaining a healthy diet and engaging in regular physical activity, many individuals with type 2 diabetes can experience improved long-term blood sugar control.
What are the common side effects of Ozempic?
Although it is generally well-tolerated, it's essential to be aware of the most common side effects that can occur while taking this medication. Some patients may experience:
Nausea
Vomiting
Diarrhoea
Constipation
Bloating
Stomach pain
Injection site discomfort
It's important to be aware that Ozempic can cause some potentially serious side effects too. Although rare, some of the more common and major side effects of this medication include:
Allergic reactions
Pancreatitis (inflammation of the pancreas)
Hypoglycemia (low blood sugar)
Thyroid cancer
Kidney problems
Diabetic retinopathy (vision changes)
Inflammation of the gallbladder
Who should not take Ozempic?
It's important to note that not everyone is a suitable candidate for this medication these include:
Pregnant and breastfeeding women or those planning to conceive should avoid using Ozempic, as its effects on pregnancy are unclear and potential risks to the unborn baby cannot be ruled out
Individuals with a previous history of multiple endocrine neoplasia syndrome type 2, medullary thyroid tumours or a family history of such medical conditions, should not take this medication, due to an increased risk of developing thyroid tumours
It's crucial to discuss your medical history thoroughly with your healthcare provider before starting Ozempic, so that they can determine if this treatment option is safe and appropriate for your individual needs.
Does Ozempic react to certain foods?
The answer is both yes and no. Yes, because dietary changes have an impact on your blood sugar levels and should always be taken into consideration when taking any medication for diabetes. Ozempic doesn't require you to follow any specific food guidelines and no food is off limits, but it's important to eat a healthy diet. Here are some foods that could be avoided while taking Ozempic:
High fat foods or sugary foods
Ozempic can cause nausea and vomiting if taken after eating foods high in fat or sugar. It is recommended that you take Ozempic before meals, rather than after, to minimise any potential side effects from eating high-fat or high-sugar foods. Foods high in fat or sugar include candy, ice cream, doughnuts, processed meats, french fries, fried chicken, any other fried foods, crisps and other fatty snacks. Avoiding these types of food can help you better manage your diabetes and keep your blood sugar levels under control.
Carbohydrates
Carbohydrates are necessary for energy, but too many carbs can lead to high blood sugar levels which puts people at risk for certain health problems, such as heart disease or stroke. To manage blood sugar levels, it is important to pay close attention to portion sizes when consuming carbohydrates; aim for no more than 50-60 grams per meal and 15-20 grams per snack, depending on age and activity level. Additionally, opt for complex carbohydrates, such as fruits, vegetables, legumes, nuts/seeds and whole grains, over simple carbohydrates like white bread or processed snacks that contain added sugars or fats, which can also cause elevated glucose levels if consumed in excess, while taking Ozempic medication.
Alcohol
Alcohol consumption is not recommended while taking Ozempic as it can increase your risk of developing hypoglycemia (low blood sugar) or dehydration. If you do choose to drink alcohol while on this medication, it is recommended that you limit yourself to one drink per day. Additionally, make sure that you are eating regularly – preferably every few hours – while drinking alcohol, as this will help keep your blood sugar levels stable and prevent them from dropping too low.
Caffeine
Caffeine can also affect the action of Ozempic by causing low blood sugar levels or dehydration. Make sure you are consuming plenty of fluids throughout the day when taking this medication and limit caffeine consumption to no more than one cup of coffee per day. Caffeinated beverages such as tea and soda should also be limited when taking Ozempic, as they may harm your blood sugar levels.
Fruits High in Natural Sugar
Fruits contain natural sugars which could potentially interfere with the effectiveness of this medication if consumed in large quantities or on an empty stomach. It is best to limit your intake of fruits high in natural sugar such as apples, oranges, grapes and mangos while taking Ozempic, unless otherwise directed by your doctor or health care provider. Also, it is best practice for diabetic patients who are taking medications like Ozempic to always eat their fruit along with meals containing protein sources, such as lean meats or dairy products, since protein helps stabilise blood sugar levels more effectively than carbohydrates alone.
When taking Ozempic, it's important to maintain a diet that is low fat and low in sugar. Lowering your calorie intake and eating smaller meals can also help with blood sugar control and weight management. Consider focusing on meal plans full of nutritious foods like: fruits, vegetables, whole grains for carbohydrates, which turn into blood sugar easily and lentils, which are excellent choices here. Along with lean protein sources like chicken, fish and tofu, healthy fats from avocado; nuts/seeds can also help to reduce your risk of stroke or heart attack too.
Speak to a healthcare professional
All in all, it is important to be mindful of the foods you eat when taking Ozempic. The foods that should be avoided can influence not only things like obesity, but also how well your medication works overall. While the list of do's and don'ts may seem a bit daunting, the truth is eating healthy and avoiding the specific food items on this list isn't that hard. Maintaining an overall balanced diet, reading food labels carefully and speaking with a healthcare professional are some of the best ways to ensure a successful Ozempic treatment plan.
If you need additional advice or have questions about other medications, diets and lifestyle habits to follow while using Ozempic, then please do speak to a healthcare professional for medical advice. Always inform your healthcare professional about other medications you may be taking, including over the counter medications and supplements.
Sources
Medical Disclaimer
NowPatient has taken all reasonable steps to ensure that all material is factually accurate, complete, and current. However, the knowledge and experience of a qualified healthcare professional should always be sought after instead of using the information in this page. Before taking any drug, you should always speak to your doctor or another qualified healthcare provider.
The information provided here about medications is subject to change and is not meant to include all uses, precautions, warnings, directions, drug interactions, allergic reactions, or negative effects. The absence of warnings or other information for a particular medication does not imply that the medication or medication combination is appropriate for all patients or for all possible purposes.
What is NowPatient
Telehealth and Online Pharmacy
NowPatient is a licensed online pharmacy and doctor service that is available around the world. Our service is FREE and packed with useful features that can benefit your health like medication reminders, medically approved symptoms checker, UK NHS online pharmacy, private treatment plans, Rx Advantage card, health conditions information, genetic testing, home test kits, health risks, pollen meter, air quality monitor, and lots more!
See how we are different
WHY WE BUILT NOWPATIENT
To improve the lives of everyone by making high-quality care accessible and convenient
We are here to improve lives. Our service gives you access to smart features and resources that can help empower you to take control of your health and improve your health outcomes. All this, in one place, for FREE. We strive to bring a fresh perspective to managing health. NowPatient can be accessed by downloading the App or using your web browser.
Download our app today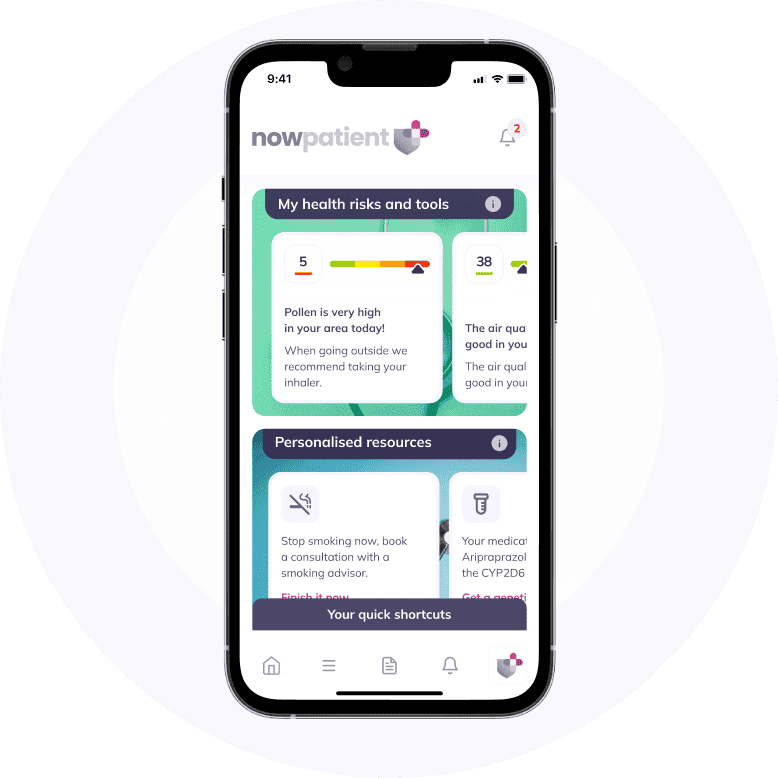 Can I trust NowPatient
Meet our medical review team
Trustworthy and reliable medical content authored and reviewed by our experienced team of medical professionals from the United Kingdom and the United States. Learn more about our team and our editorial process by clicking on the buttons below.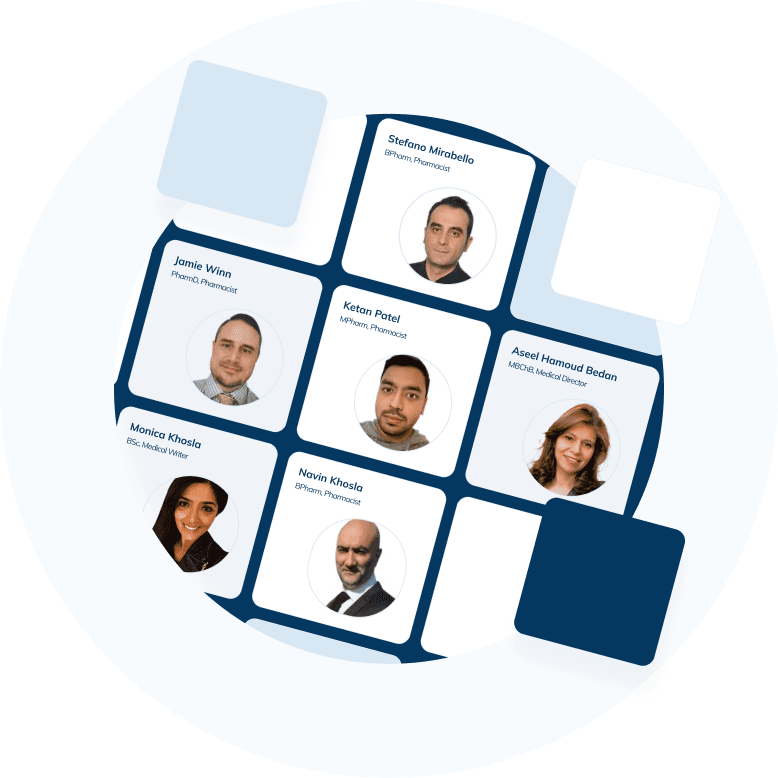 Your Questions Answered
For your peace of mind, we can answer your questions quickly
We have a comprehensive list of FAQ's on each feature page. Alternatively, for broader questions around our service just click the button below.
Find your answers