Heart conditions and the link to coronavirus (COVID-19)
An online pharmacy should be about more than just prescriptions.
NowPatient is here to improve lives. Our service gives you access to smart features and resources that can help empower you to take control of your health and improve your health outcomes. All this, in one place, for FREE.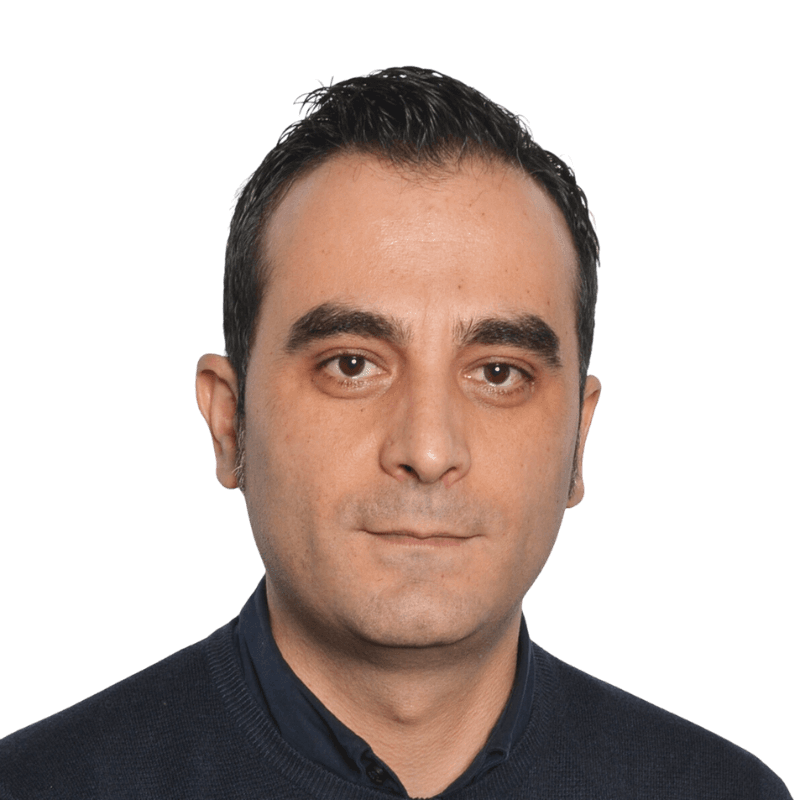 Table of contents
Overview
There are several reasons for this:
FAQ's
Need to ask a question?
Sources
Most people with coronavirus disease 2019 have mild symptoms and normally make a full recovery. However, the severe acute respiratory syndrome coronavirus 2 (SARS-CoV-2 infection) has been reported to be complicated with cardiac dysfunction.
Pre-existing cardiovascular disease (CVD) seems to be linked with worse outcomes and an increased risk of death in patients with Covid-19.
There are different manifestations of cardiac involvement in Covid-19 patients, some patients manifest no clinical evidence of heart disease, and some have no symptoms of heart disease but have cardiac test abnormalities (such as serum cardiac troponin elevation, asymptomatic cardiac arrhythmias, or abnormalities on cardiac imaging), and some have symptomatic heart disease. Cardiac complications include myocardial injury, heart failure (HF), cardiogenic shock, and cardiac arrhythmias including sudden cardiac arrest.
There are several reasons for this:
The cells in the heart have angiotensin-converting enzyme-2 (ACE-2) receptors where the

coronavirus

attaches before entering cells

Coronavirus

infection also affects the inner surfaces of veins and arteries, which can cause blood vessel inflammation, and damage to very small vessels and blood clots, all of which can affect blood flow to the heart or other parts of the body. Severe Covid-19 is a disease that affects endothelial cells, which form the lining of the blood vessels
Heart damage can also be due to high levels of inflammation circulating in the body. As the body's immune system fights off the virus, the inflammatory process involving the release of high levels of cytokines that can damage some healthy tissues, including the heart. The CDC (Centers for Disease Control and Prevention) lists heart inflammation among the reported (but less common) long-term side effects of long Covid-19
Some of the symptoms common in coronavirus are coughing, fever, myalgia, headache, dyspnea, palpitations, dizziness, chest pain and shortness of breath. The symptoms may be due to heart problems or, just from having been ill with Covid-19. Call your health care provider immediately if you experience severe chest discomfort during symptoms of coronavirus.
FAQ's
Am I in the "clinically extremely vulnerable" group who needs to stay at home for 12 weeks?
Some heart patients are considered at extremely high risk of severe illness from coronavirus. You are classed as clinically extremely vulnerable if:
You have had a transplant at any time, including a heart transplant
You've had coronary artery bypass surgery or a stent fitted at any time in the past
You are pregnant and you also have significant heart disease, defined as coronary heart disease, hypertrophic, cardiomyopathy, left ventricular hypertrophy caused by high

blood pressure

, pulmonary arterial hypertension, a narrowed or leaking heart valve if this is moderate or severe, or significant congenital heart disease
I don't fall into one of those groups, am I still at high risk from coronavirus?
Even if you are not at the highest risk, you may still be at particularly high risk because of your heart condition if you:
Have heart disease and you're over 70
Have angina that restricts your daily life or means you have to use your GTN frequently
Have heart failure, especially if it restricts your daily life or you've been admitted to a hospital to treat your heart failure in the past year
Have heart valve disease that is severe and associated with symptoms such as if you regularly feel breathless, or you have symptoms from your heart valve problem despite medication, or you are waiting for valve surgery
Have cardiomyopathy and have symptoms such as breathlessness, or it limits your daily life, or you've been told you have problems with your heart function
Have high blood pressure
Have

diabetes

Have lung disease, including

asthma

Have vascular dementia or small vessel disease in the brain
Have a body mass index of 40 or over
Are pregnant
Are a smoker
If you are in one of these groups, the advice is the same as for everyone in the UK, stay at home, apart from essential needs.
Am I at risk from coronavirus if I have atrial fibrillation?
There isn't enough information at the moment to tell whether it or other abnormal heart rhythm problems put you at higher risk from coronavirus. It seems likely that if you have well-controlled atrial fibrillation, your risk is lower than for the groups already mentioned above.
Am I at risk from coronavirus if I have a pacemaker?
Whether or not this raises your risk of complications will depend on the reason your pacemaker was implanted. There is no evidence that the virus itself infects pacemakers.
Am I at risk from coronavirus if I have high blood pressure?
High blood pressure is associated with increased death rates in people who have Covid-19 infection. This is based on data from large Covid-19 research studies. However, it is not easy to apply this directly to your individual level of risk.
Current data is not able to tell us whether there's a difference in Covid-19 complications between people who have controlled or uncontrolled high blood pressure. It may be that if you have well-controlled blood pressure and you have not had complications caused by high blood pressure, your increase in risk is relatively small.
Am I at greater risk if I have diabetes and/or hypertension?
Data shows that a large proportion of non-survivors and those who developed severe disease had diabetes and hypertension. The exact reason for this remains unclear, but it is likely both hypertension and diabetes are prevalent in the general population, especially in the age over 70 age group where mortality from Covid-19 infection is highest.
There is a suggestion linking this to the use of angiotensin-converting enzyme (ACE) inhibitors and angiotensin receptor blockers, which are common medications used to treat high blood pressure. This is a theory that has not yet been proven. Health organisations such as the European Society of Cardiology, British Cardiac Society and the American Heart Association recommend continuing these medications whilst monitoring the disease progression of patients.
What is Myocarditis and how is it related to Covid 19?
Myocarditis is inflammation of the heart muscle and usually happens after catching a virus. In serious cases, it can cause abnormal heart rhythms, or make it more difficult for your heart to pump blood. Most people make a full recovery and don't have any long-term problems, but in some cases, there can be ongoing issues such as damage to heart function. Although it is relatively rare, myocarditis has been reported in patients diagnosed with Covid-19.
If you have had myocarditis or pericarditis previously and made a full recovery, there is no evidence to suggest that you are at increased risk of becoming seriously ill and subsequent studies have found a much lower incidence of myocarditis in those who had Covid-19 prior to viral infection.
If you have been diagnosed with myocarditis you should check with your cardiologist before a return to exercise or sports.
What can I do to reduce my risk of Covid-19?
Your increase in risk is relatively low if your blood pressure is well controlled, hasn't caused your heart muscle to become thickened, and you have no other health conditions or risk factors such as smoking, obesity or being over 60.
There are things you can do to improve your blood pressure and heart health:
Drink less alcohol
Stop smoking
Lose weight
Exercise
Eat less salt
Get your Covid-19 vaccines. This includes the first and second doses as well as your booster dose
It might help to get a blood pressure monitor if you don't have one, so you can keep an eye on your blood pressure at home.
Need to ask a question?
The Covid-19 pandemic is a continually evolving situation. New variants are making us rethink our strategies and treatments to manage the disease.
If you have a heart or circulatory condition, or you care for someone who does and would like to speak to someone about the Covid-19 coronavirus, you can call the Heart Helpline on 0300 330 3300 or email [email protected].
[email protected].
Sources
Medical Disclaimer
NowPatient has taken all reasonable steps to ensure that all material is factually accurate, complete, and current. However, the knowledge and experience of a qualified healthcare professional should always be sought after instead of using the information in this page. Before taking any drug, you should always speak to your doctor or another qualified healthcare provider.
The information provided here about medications is subject to change and is not meant to include all uses, precautions, warnings, directions, drug interactions, allergic reactions, or negative effects. The absence of warnings or other information for a particular medication does not imply that the medication or medication combination is appropriate for all patients or for all possible purposes.
What is NowPatient
Telehealth and Online Pharmacy
NowPatient is a licensed online pharmacy and doctor service that is available around the world. Our service is FREE and packed with useful features that can benefit your health like medication reminders, medically approved symptoms checker, UK NHS online pharmacy, private treatment plans, Rx Advantage card, health conditions information, genetic testing, home test kits, health risks, pollen meter, air quality monitor, and lots more!
See how we are different
WHY WE BUILT NOWPATIENT
To improve the lives of everyone by making high-quality care accessible and convenient
We are here to improve lives. Our service gives you access to smart features and resources that can help empower you to take control of your health and improve your health outcomes. All this, in one place, for FREE. We strive to bring a fresh perspective to managing health. NowPatient can be accessed by downloading the App or using your web browser.
Download our app today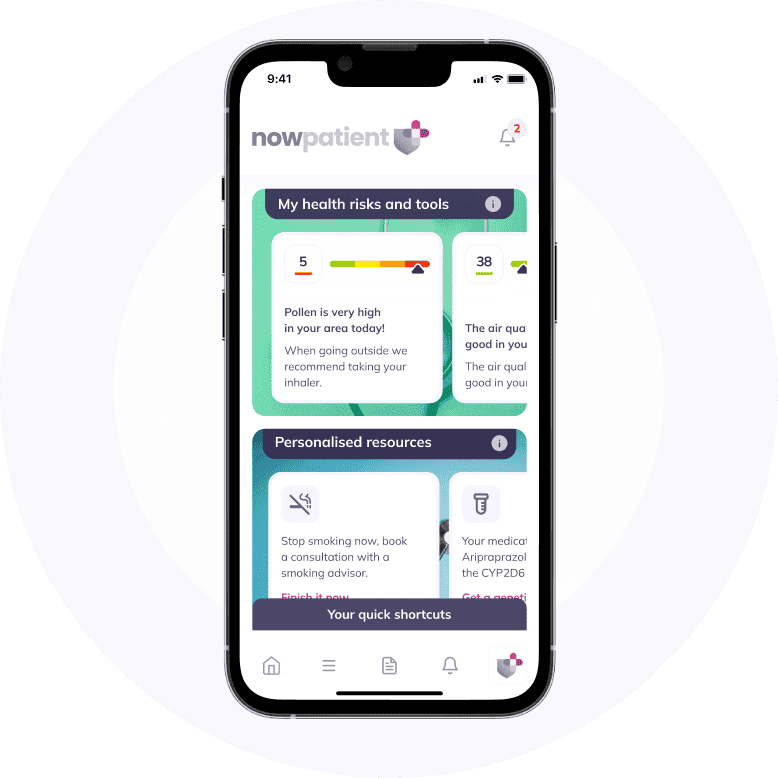 Can I trust NowPatient
Meet our medical review team
Trustworthy and reliable medical content authored and reviewed by our experienced team of medical professionals from the United Kingdom and the United States. Learn more about our team and our editorial process by clicking on the buttons below.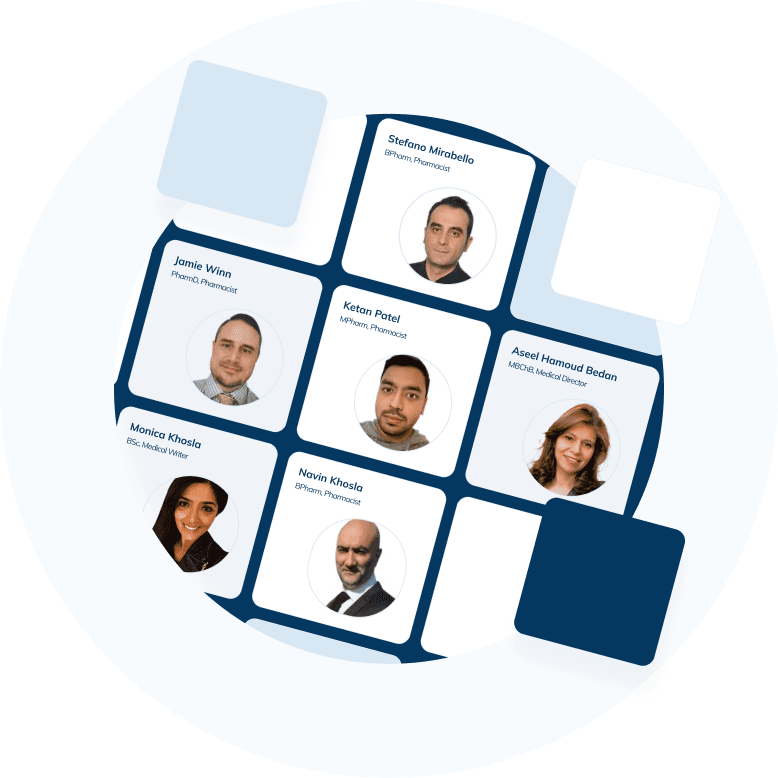 Your Questions Answered
For your peace of mind, we can answer your questions quickly
We have a comprehensive list of FAQ's on each feature page. Alternatively, for broader questions around our service just click the button below.
Find your answers