Asthma and the link to coronavirus (COVID-19)
An online pharmacy should be about more than just prescriptions.
NowPatient is here to improve lives. Our service gives you access to smart features and resources that can help empower you to take control of your health and improve your health outcomes. All this, in one place, for FREE.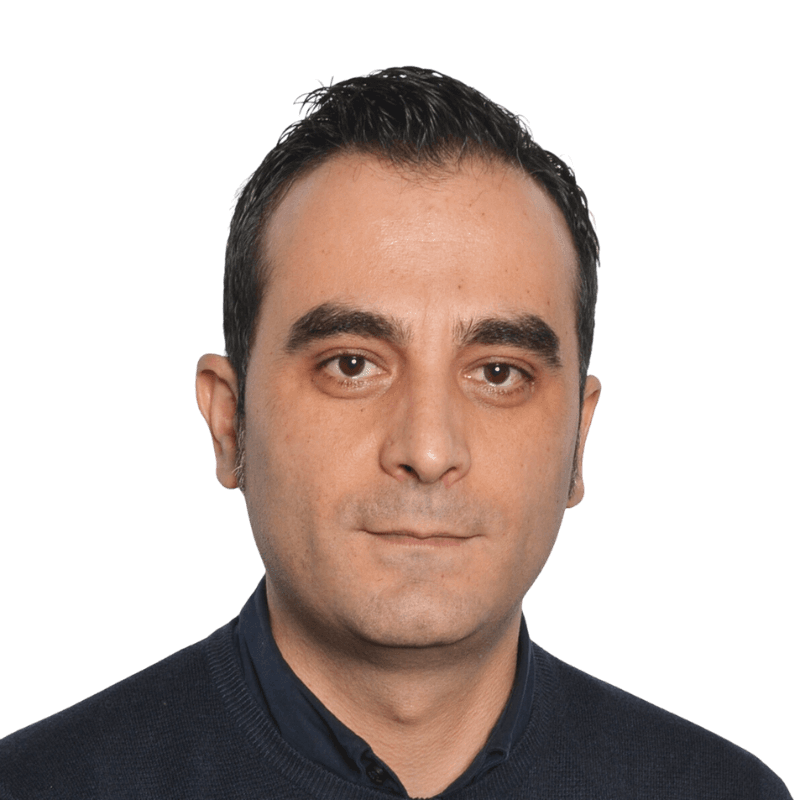 Table of contents
Overview
Vaccines
How Can I Tell the Difference Between Asthma, COVID-19, the Flu, a Cold, or Seasonal Allergies?
Tips for asthma sufferers isolating during COVID-19 pandemic
Sources
In December 2019, a new coronavirus named SARS-CoV-2 started spreading and triggered a global pandemic. This coronavirus causes an illness known as Covid-19, a respiratory disease, meaning it can affect your lungs, throat, and nose.
The World Health Organization (WHO) listed asthma, along with diabetes and heart disease, as a condition that makes someone "more vulnerable to becoming severely ill with the virus". Adults and children with poorly controlled asthma were considered at increased risk of an asthma attack, and as a result, some asthma patients were included in the clinically extremely vulnerable (CEV) group at the start of the pandemic.
However, how your asthma affects your severity of Covid-19 seems to be mainly linked to how well-controlled it is. Covid-19 patients with well-controlled asthma do not seem to be at a higher risk of dying. Many studies show that having asthma does not put you at a greater risk of getting Covid-19 or having severe Covid-19. A study published in "The Journal of Allergy and Clinical Immunology" found that people with well-controlled asthma have less severe Covid-19 outcomes than people with uncontrolled asthma.
The prevalence of Covid-19 can cause a range of breathing problems, from mild to critical, with older adults and people who have chronic comorbidities, such as hypertension, chronic obstructive pulmonary disease (COPD), obesity, heart disease, cancer, and diabetes, carrying a higher risk of severe symptoms.
Public Health England has identified the main risk factors that increase the risk of catching and becoming seriously ill with coronavirus as:
Being older
Your ethnicity
A weakened immune system
Having an underlying health condition (including asthma)
Being a man
Your job – your level of risk is higher if you work outside your home and come in to contact with lots of people every day
Where you live – if lots of people in your area are infected with coronavirus, it's more likely you'll catch it
Many of these factors are connected and you may be at higher risk if you meet more than one of the criteria. According to the Centers for Disease Control and Prevention (CDC) and the World Health Organization (WHO), Covid-19 symptoms can include:
Fever, chills, headaches
Cough, sore throat
Shortness of breath or difficulty breathing
Tiredness and feeling weak
Muscle or body aches
New loss of taste or smell
Stuffy or runny nose
Nausea or vomiting
Diarrhoea
If you or someone you know has these warning signs, call NHS 111 immediately or go to Accident and Emergency:
Trouble breathing or shortness of breath
Pain or pressure in the chest that doesn't go away
Newly confused
Can't wake up or stay awake
Cyanosis – a colour change on your tongue, lips, around the eyes and fingertips or nail beds. The colour appears greyish or whitish on darker skin tones and bluish on lighter skin tones
This list may not include all symptoms. If you have any symptoms that are severe or concerning, call your doctor. Symptoms may appear two to 14 days after coming in contact with the virus.
Vaccines
Vaccines can help protect you and your loved ones from getting respiratory infections whether you are asthmatic or not. They can also cut down the severity of your symptoms if you do get sick. Vaccines reduce the burden on our health care system by reducing the number of people who get Covid-19 or the flu.
The Covid-19 vaccine booster programme offers extra protection from the coronavirus, including from new variants. People aged 16 and over with a health condition that puts them at high risk of getting seriously ill from Covid-19 are eligible for a booster vaccine dose. These conditions include people with long-term lung conditions such as severe asthma, chronic obstructive pulmonary disease (COPD), bronchiectasis and cystic fibrosis.
Most people will have the Pfizer vaccine for the booster. A half dose of the Moderna vaccine has also been approved for use, but the AstraZeneca may be given to some people if they have medical reasons that mean they can't have Pfizer/BioNTech or Moderna.
How Can I Tell the Difference Between Asthma, COVID-19, the Flu, a Cold, or Seasonal Allergies?
Symptoms are similar between these respiratory illnesses. Respiratory illnesses may worsen asthma, so it's important to keep taking your asthma medicines. If you have a fever and a cough, call your doctor. If you have seasonal allergies, there are things you can do to treat them at home. If your allergy symptoms are hard to control, make an appointment with an allergist.
Tips for asthma sufferers isolating during COVID-19 pandemic
If you are staying indoors more because of Covid-19, be mindful of the quality of your indoor air. The air inside our homes can be more polluted than the air outside. Unhealthy indoor air can be full of asthma triggers and allergens that can cause symptoms and make your asthma harder to control. Improve and maintain healthy indoor air quality by opening windows to circulate fresh air into your home. Also:
To prevent asthma exacerbations, take your asthma medications according to your asthma action plan to keep your airways open. Eat well and get enough sleep. This will help cut your risk of an asthma attack being triggered by any respiratory virus, including coronavirus
Sufferers should be using their preventer inhaler every day as prescribed by their Doctor and keeping their reliever inhaler with them at all times so they can use it if their symptoms get worse
If you need to take quick-relief medicine (such as albuterol) for an asthma episode, use an inhaler (with a spacer if directed by your doctor) if possible. Using a nebulizer can increase the risk of sending virus particles in the air if you are sick. If using a nebulizer, limit the number of people in the room or use it in a room by yourself. Regularly clean your equipment such as face masks and mouthpieces, and do not share inhalers and devices with anyone else
Use your anti-inflammatory medication, such as corticosteroids, as this may have a protective effect, although this remains a matter of debate
Guidelines state asthma sufferers should only attend essential appointments alone, if possible, to minimise the risk of infection, and avoid unnecessary interactions with other people and unnecessary travel, especially on public transport. Where possible, work from home
Seasonal allergies can affect people with allergic asthma. If pollen allergies trigger your asthma symptoms, be sure to follow your allergy treatment plan to keep your allergies under control to prevent asthma episodes or attacks
Sources
Medical Disclaimer
NowPatient has taken all reasonable steps to ensure that all material is factually accurate, complete, and current. However, the knowledge and experience of a qualified healthcare professional should always be sought after instead of using the information in this page. Before taking any drug, you should always speak to your doctor or another qualified healthcare provider.
The information provided here about medications is subject to change and is not meant to include all uses, precautions, warnings, directions, drug interactions, allergic reactions, or negative effects. The absence of warnings or other information for a particular medication does not imply that the medication or medication combination is appropriate for all patients or for all possible purposes.
What is NowPatient
Telehealth and Online Pharmacy
NowPatient is a licensed online pharmacy and doctor service that is available around the world. Our service is FREE and packed with useful features that can benefit your health like medication reminders, medically approved symptoms checker, UK NHS online pharmacy, private treatment plans, Rx Advantage card, health conditions information, genetic testing, home test kits, health risks, pollen meter, air quality monitor, and lots more!
See how we are different
WHY WE BUILT NOWPATIENT
To improve the lives of everyone by making high-quality care accessible and convenient
We are here to improve lives. Our service gives you access to smart features and resources that can help empower you to take control of your health and improve your health outcomes. All this, in one place, for FREE. We strive to bring a fresh perspective to managing health. NowPatient can be accessed by downloading the App or using your web browser.
Download our app today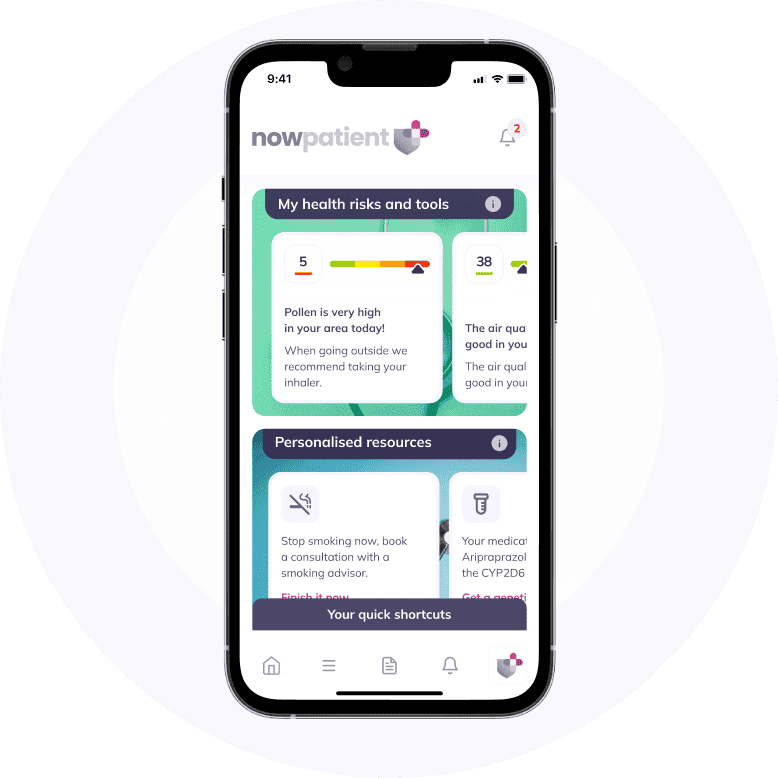 Can I trust NowPatient
Meet our medical review team
Trustworthy and reliable medical content authored and reviewed by our experienced team of medical professionals from the United Kingdom and the United States. Learn more about our team and our editorial process by clicking on the buttons below.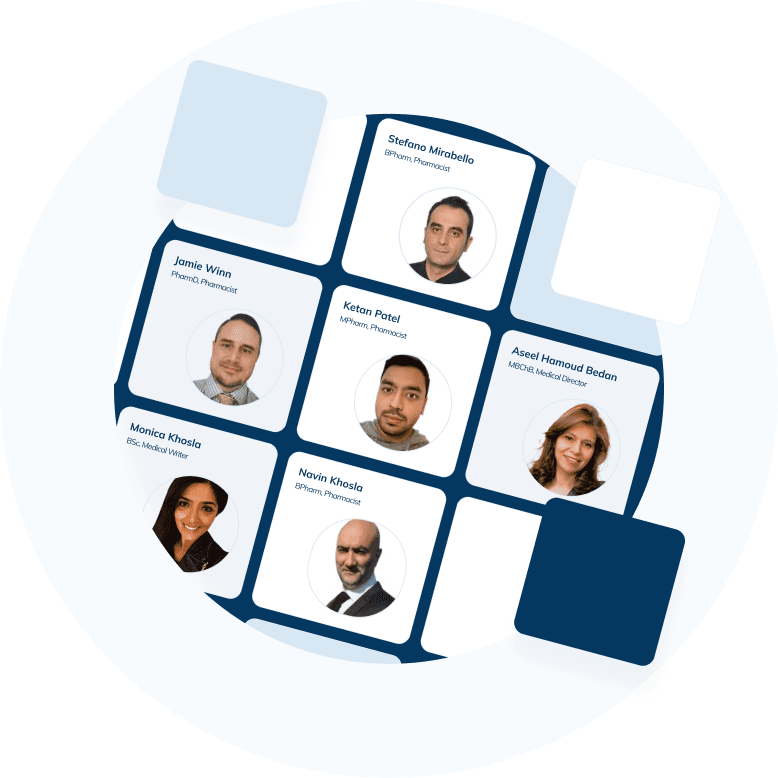 Your Questions Answered
For your peace of mind, we can answer your questions quickly
We have a comprehensive list of FAQ's on each feature page. Alternatively, for broader questions around our service just click the button below.
Find your answers