Our diabetes travel checklist
An online pharmacy should be about more than just prescriptions.
NowPatient is here to improve lives. Our service gives you access to smart features and resources that can help empower you to take control of your health and improve your health outcomes. All this, in one place, for FREE.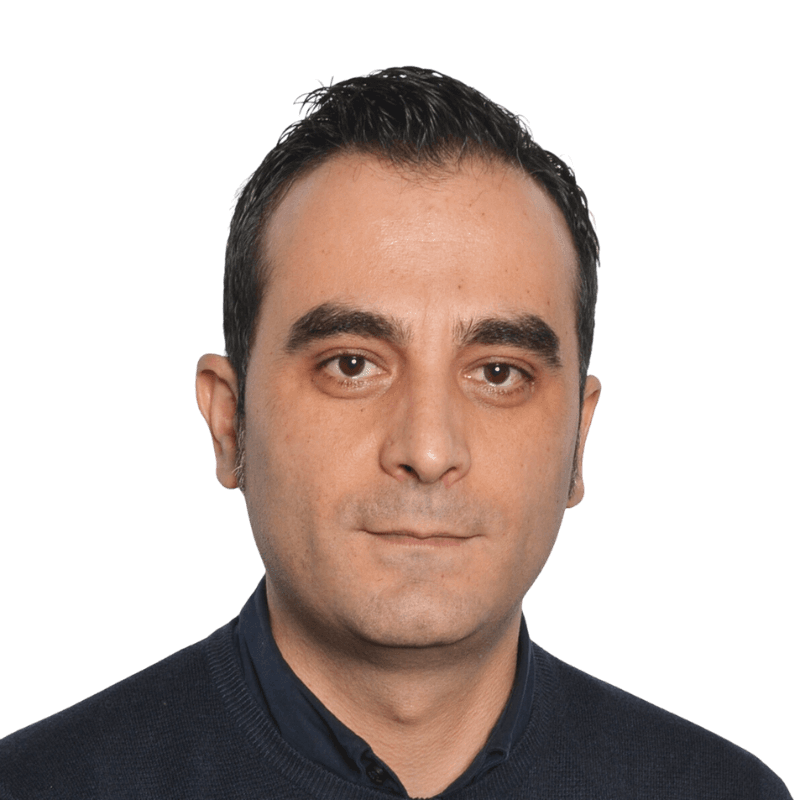 Table of contents
Overview
Make a supply inventory of diabetes supplies
Pack more than you need 
Test strips
Medical ID
Glucagon emergency kit
Health insurance
Stay hydrated
Eat healthily
Exercise regularly
Make sure your insulin is kept cool
Keeping your luggage close and safe
Better safe than sorry
Learn about your destination. 
Time Zone changes
For insulin pump users
Travelling can be an exciting adventure, but if you have diabetes, it's important to plan ahead to make sure you stay healthy and safe. Summer or Winter. A staycation or flying across the world. It might require extra preparation, especially when living with diabetes. By being prepared and packing the right supplies, you can relax and enjoy your trip. So our resident NowPatienters decided to share their ultimate diabetes travel checklist and travel tips.
Make a supply inventory of diabetes supplies
List everything you'll need, including insulin, test strips, lancets, blood glucose meter, insulin pens, needles and hypo treatments such as glucose tablets. The list will help you organise. Also, try to get a sense of how fast you go through supplies to decide how much to pack.
Pack more than you need 
Depending on the length of your trip, the rule of thumb is to provide yourself with a 'buffer' of extra supplies. Your kit can be damaged or lost in transit or, while staying abroad, you never know when you might get stuck at an airport. "Your insulin needs may vary with changed routines." One of our team simply takes double what she usually needs which means if their flight is delayed (or cancelled) by a volcanic eruption or similar acts of God, she's covered. Most doctors in the UK will provide an advanced supply of insulin if you need it. If you live outside the UK, check whether you can get the amount of insulin you require ahead of your departure date.
Test strips
Extra blood glucose test strips are an important addition to your luggage. Keeping extra test strips allows you to keep a close eye on your blood glucose levels. This can be extremely useful if your Continuous glucose monitoring meter (CGM) stops working or you're under greater pressure than during your normal home-testing routine.
Check your blood sugar levels regularly, especially if you're flying or taking a long train or car ride. It can be helpful to set an alarm on your phone as a reminder.
Medical ID
Pack your medical ID card or bracelet that says you have diabetes. This will come in handy if you have an emergency and are unable to speak for yourself.
Glucagon emergency kit
A glucagon emergency kit is a good idea if you use insulin. Glucagon is a hormone that can raise your blood sugar levels if they get too low. Talk to your healthcare team about how to use it and where to get it before you go on your trip.
Health insurance
Get your insurance in order. Make sure you know what your insurance covers and what it doesn't. This will help you plan for any out-of-pocket expenses. Get travel insurance that covers diabetic supplies and emergency care, just in case.
Stay hydrated
Drink plenty of water, especially if you're going to be travelling in hot weather. Dehydration can make diabetes symptoms worse.
Avoid alcohol or drink it in moderation if you must indulge. Alcohol can cause low blood sugar levels, so it's important to monitor yourself closely if you choose to drink while travelling with diabetes.
Eat healthily
Try to eat meals that are balanced and healthy while you're on the road. That doesn't mean you can't indulge occasionally, but try to make good choices most of the time. When travelling, it can be tough to find healthy food options that fit into your diabetes management plan. So pack some snacks and drinks that will tide you over until you can find a proper meal. Nuts, fruit, whole grain crackers, and yoghurt are all good options.
Exercise regularly
Physical activity is important for everyone, but it's especially important for people with diabetes. So, even if you're on vacation, make sure to fit in some form of exercise each day.
Make sure your insulin is kept cool
Ensure you have a way to keep your insulin cool while travelling. One of our team wouldn't travel without her Frio pack.
Keeping your luggage close and safe
If flying, bring as much as you can in a carry-on bag. It may feel inconvenient, but it's best not to trust too many of your critical, life-saving supplies to the mercy of checked baggage. "Your carefully prepared supplies are no good if your bag gets lost." Carry your diabetes supplies with you at all times when travelling in your hand luggage. One of our resident NowPatienters had a few negative experiences with their bag being lost and delayed. On her last trip, she placed a GPS tracker in her suitcase and luckily was able to liaise with the airline to know exactly where it was. It was still difficult to retrieve the bag but at least she knew the whereabouts of her belongings and was able to plan accordingly.
Better safe than sorry
For many people with diabetes, airport security can be a frustrating and even anxiety-inducing experience. The good news is that there are steps you can take to make the process go more smoothly.
First, it's important to have a doctor's note with you when you travel. This note should list your medical supplies and explain that they are necessary for your health. You may also want to have a letter from your doctor outlining your treatment plan. These documents will help airport security understand your situation and will make it more likely that they will allow you to bring your supplies through the checkpoint.
Another tip is to pack your supplies in a clear, plastic bag. This will also help the security staff to quickly identify what they are. A continuous glucose monitor or insulin pump could be damaged by going through the X-ray machine. You don't have to disconnect from either; ask for a hand inspection instead.
Learn about your destination. 
It's important to understand basic information about where you're going, including what the availability of insulin or diabetes tech might be, the climate, and whether there will be issues with intermittent electricity. Don't forget to check your accommodation's amenities. Many hotels will accommodate people with type 1 diabetes by providing special amenities, like mini-fridges for insulin, for example.
It's always good to know where the closest medical facility is located. This is especially important if you're travelling abroad. Be sure to do some research before you go so you're prepared for anything.
Time Zone changes
When travelling to different time zones it can be tricky. Blood sugar levels tend to be highest in the morning, so it's important to have breakfast at the same time each day. This can be difficult when crossing time zones, as the body's internal clock is still on local time. For example, if you're travelling from New York to London, your body will still think it's breakfast time when it's actually dinnertime in London.
To avoid this confusion, it's important to plan ahead and reset your watch to the local time as soon as you board the plane. You should also make sure to pack plenty of snacks and drinks, in case your blood sugar starts to drop during the flight. With a little planning, you can stay healthy and diabetes-free while travelling across time zones.
Emergency contact information
When travelling with diabetes, it is important to have emergency contact information on hand in case of an emergency – in a local language, if necessary. This should include the name and phone number of a trusted friend or family member who can be contacted in case of an emergency. It is also a good idea to have the name and phone number of your doctor or another medical professional who can provide advice and assistance if needed. Having your emergency contact information readily available can help to ensure that you receive the care you need in a timely manner.
For insulin pump users
Have a backup plan
Many pump companies will provide a loaner pump for international travel. Ask the manufacturer because having a backup is always important. Even if you don't use them, bring syringes. The last thing you want on vacation is to be stuck with a non-functioning pump and no way to bolus.
Keep it clean
Use alcohol swabs to clean your pump connection sites and then use the wrapper to keep the ends sterile when taking your pump off at airports – or at the beach. This is to avoid infections while on holiday.
Want more info
JDRF has put together a very thorough list of things to remember when travelling. It's US-centric but super detailed and helpful. Pete and Esme – two members of the NowPatient team – also discuss travelling with diabetes and offer tips like diabetes travel insurance. Check them out below.
No matter where you're going or what type of diabetes you have, remember that vacations are meant for fun and relaxation. So pack your bags, grab your passport, and get ready for an amazing adventure.
Medical Disclaimer
NowPatient has taken all reasonable steps to ensure that all material is factually accurate, complete, and current. However, the knowledge and experience of a qualified healthcare professional should always be sought after instead of using the information in this page. Before taking any drug, you should always speak to your doctor or another qualified healthcare provider.
The information provided here about medications is subject to change and is not meant to include all uses, precautions, warnings, directions, drug interactions, allergic reactions, or negative effects. The absence of warnings or other information for a particular medication does not imply that the medication or medication combination is appropriate for all patients or for all possible purposes.
What is NowPatient
Telehealth and Online Pharmacy
NowPatient is a licensed online pharmacy and doctor service that is available around the world. Our service is FREE and packed with useful features that can benefit your health like medication reminders, medically approved symptoms checker, UK NHS online pharmacy, private treatment plans, Rx Advantage card, health conditions information, genetic testing, home test kits, health risks, pollen meter, air quality monitor, and lots more!
See how we are different
WHY WE BUILT NOWPATIENT
To improve the lives of everyone by making high-quality care accessible and convenient
We are here to improve lives. Our service gives you access to smart features and resources that can help empower you to take control of your health and improve your health outcomes. All this, in one place, for FREE. We strive to bring a fresh perspective to managing health. NowPatient can be accessed by downloading the App or using your web browser.
Download our app today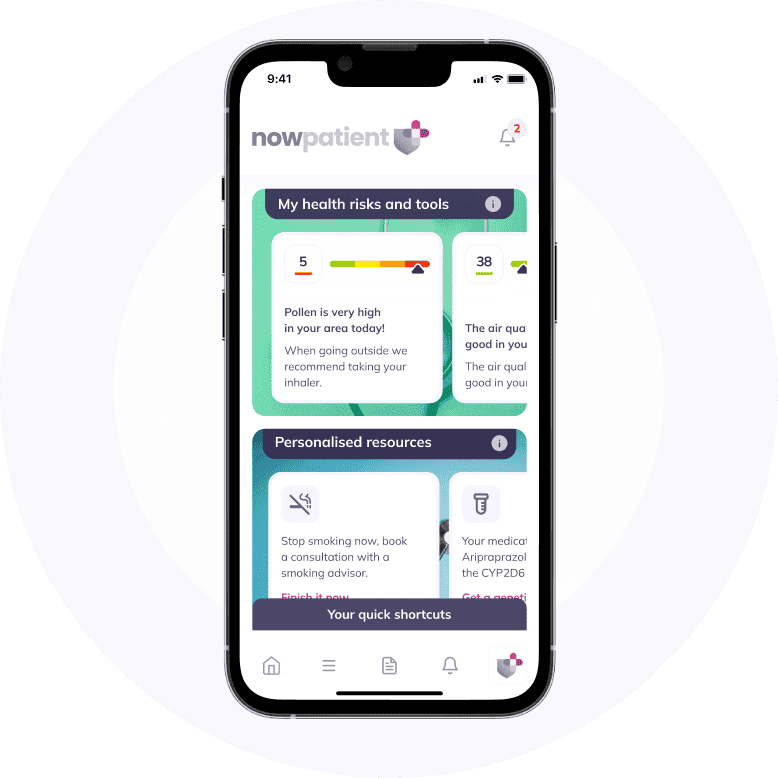 Can I trust NowPatient
Meet our medical review team
Trustworthy and reliable medical content authored and reviewed by our experienced team of medical professionals from the United Kingdom and the United States. Learn more about our team and our editorial process by clicking on the buttons below.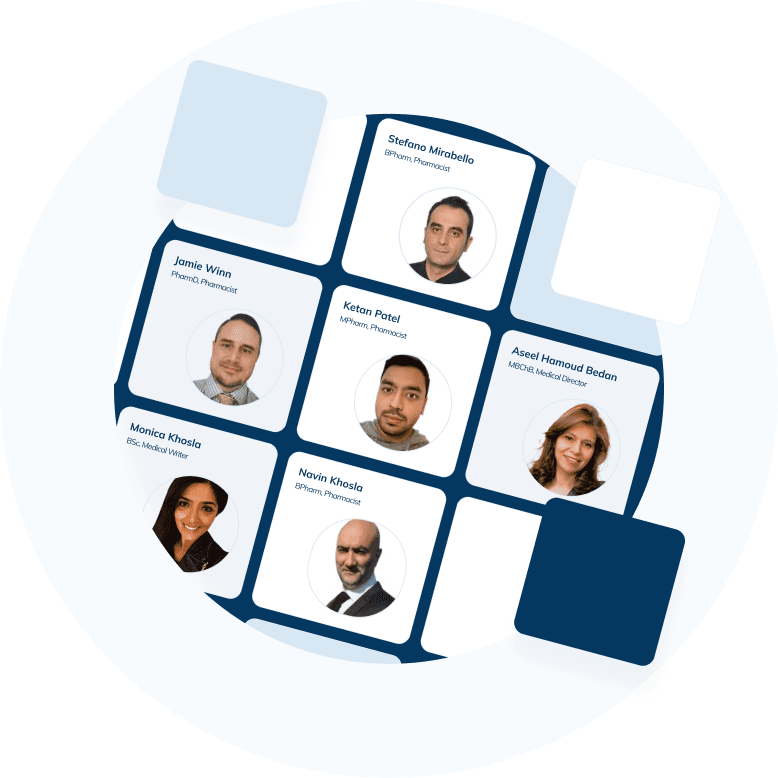 Your Questions Answered
For your peace of mind, we can answer your questions quickly
We have a comprehensive list of FAQ's on each feature page. Alternatively, for broader questions around our service just click the button below.
Find your answers