Changing the industry's approach to managing diabetes
An online pharmacy should be about more than just prescriptions.
NowPatient is here to improve lives. Our service gives you access to smart features and resources that can help empower you to take control of your health and improve your health outcomes. All this, in one place, for FREE.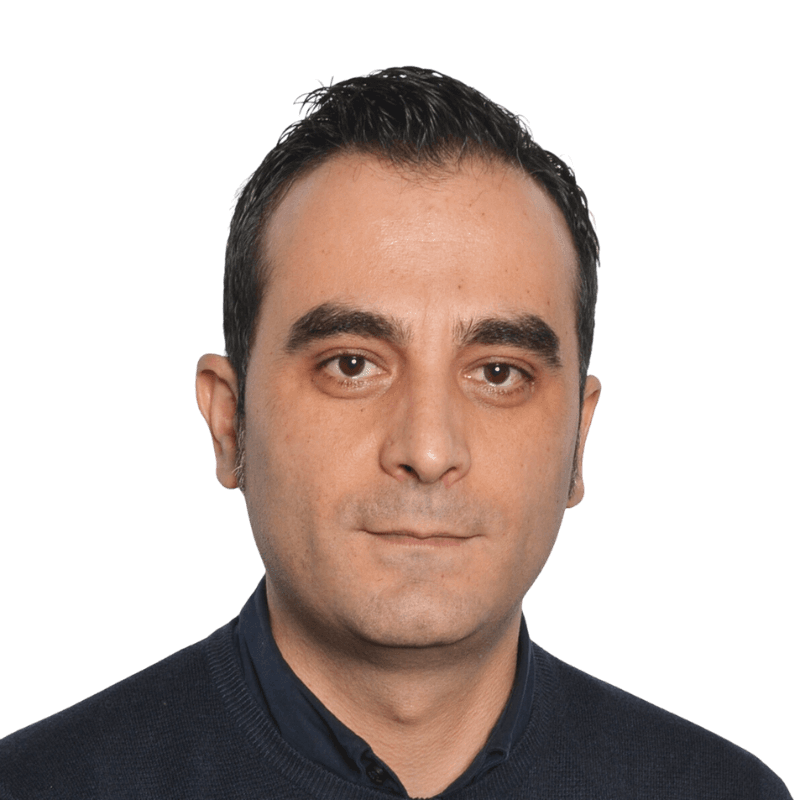 Table of contents
Overview
Sugar and Self-Worth
Technology Isn't a Cure-All
Diabetes Goes Mainstream
People-first diabetes management
The aim of diabetes care and management is to support people with type 1 diabetes to live long and healthy lives. When it comes to managing type 1 diabetes or type 2 diabetes, we often think of it as a lifelong battle that requires constant self-regulation and daily maintenance. A diabetes diagnosis can leave you feeling powerless and overwhelmed by the daily self-care demands and can lead many patients to give up entirely. What if there was a different way? What if we could shift our focus from perfection to progress? Here's how changing our perspective can lead to better health outcomes for all.
Managing diabetes mellitus is an unsolved problem. Day in, and day out, people must use trial and error and systematic review on average 180 times a day to keep their blood sugar within range and to minimise the incidence of diabetes-related increased risk factors such as kidney disease, high blood pressure, cardiovascular disease, stroke, and other health-related complications.
"Many diet programs, apps, and devices claim that managing diabetes is easy. Only if you follow their strict rules.
In reality, we don't know enough about the science of diabetes to understand how to mimic a pancreas. Despite working hard and making interventions nobody gets it right all the time. And yet diabetes patients still live amazing lives. Filled with travel, good food, and unpredictable schedules. Frustratingly, the diabetes industry ignores this and continues to build programs, products, and devices that are asking people to chase perfection.
Sugar and Self-Worth
Have you ever heard someone look at a doughnut or other sweet treat and say "that's diabetes on a plate"? Even if you know very little about the chronic disease, it's easy to see how diabetes tangles up with other cultural baggage around food and weight. We heavily stigmatise all types of diabetes. We make unfair associations with sugar, obesity, weight gain and personal responsibility. This can also have an impact on a person's mental health and well-being.
Diet and physical activity are important components of managing diabetes, but they don't have to be perfect. Instead of making short-term changes or following a restrictive diet or exercising for hours every day for weight loss, we can focus on making small changes that we can sustain over time. Maybe that means adding one new fruit or vegetable to our diet each day or going for a 20-minute walk every day. The important thing is that we're making real-time evidence-based self-management progress, not striving for perfection.
Despite the hype, the science behind what causes diabetes is incomplete. Different for different people, and much more nuanced than simply sugar in, diabetes out. But, as this is the dominant story, people with diabetes are made to feel shame and helplessness around their condition. The diabetes industry has capitalised on this intense food, body weight, and BMI focus by building app after app. They do little more than judge food, literally scoring meals as "red" or "green" based on their carbohydrates and calorie content. Although diet is a tool that some people find useful in managing diabetes. The overwhelming message is that if you eat "perfectly" you would have perfect control of your sugar levels.
When it comes to blood sugar, there's a lot that goes into keeping everything balanced. Hormones, ethnicity, sleep, stress, physical activity, and the food you eat can all affect your blood glucose levels. And that's just the shortlist! In reality, blood glucose levels are affected by no less than 42 factors, not all of which are in your control. Labelling food good or bad is a simplistic, unsustainable approach to eating for anybody, but particularly for those with a lifelong condition. The diabetes industry should help people to find a way of eating that works for them in the long run, and help with the outcome of whatever they choose. Pizza doesn't have to be off-limits. It just takes some skill to master.
Technology Isn't a Cure-All
Just like food, technology can be weaponised against people with diabetes. A fairly recent but increasingly ubiquitous example is continuous glucose monitors (CGMs) like Dexcom's G6 and Abbott's Freestyle Libre. These self-monitoring devices give people the unprecedented ability to track and judge what their blood sugar is doing at any moment. They're absolutely life-saving technology, particularly overnight. However, there is increasing pressure for all people with diabetes to uptake and wear a CGM all the time.
Healthcare professionals such as clinicians and health services are starting to track Time In Range (TIR) – which can only be measured with a CGM – as a more insightful measure of overall sugar levels than HBA1C. In Dexcom's recent Super Bowl commercial, spokesman Nick Jonas asks "really?" at the idea of someone checking their blood sugar with a fingerprick device. Well, yeah. CGMs need frequent calibration using fingerpricks, are often inaccurate, and can be uncomfortable to wear.
They are also expensive and often difficult to access through insurers or national healthcare systems. Knowing your sugar level all day every day can also add to the heavy mental load of diabetes prevention. With a CGM it can be hard to switch off from the numbers even for a moment. While CGMs are undoubtedly game-changing, diabetes management fatigue is a real thing that too many diabetes companies don't acknowledge. People who choose not to wear a CGM can still manage their blood sugar levels.
"We need to stop shaming people for choosing not to use the latest diabetes tech, or not having access to it.
Instead let's help people with diabetes education and why they might find technology helpful, and make sure that it's easy to use and affordable for those who want it.
When it comes to the management of type 1 or type 2 diabetes, there are a lot of different approaches that people can take to achieve optimal blood glucose control. Some people choose to use the latest technology, such as insulin pumps and continuous glucose monitors. Others opt for a more traditional approach, using insulin injections and blood sugar testing strips. There is no right or wrong way to manage diabetes, and decision-making on the approach that works best should be left to the individual. However, there is a growing trend of shaming people for not using the latest diabetes technology. This is particularly harmful to people who cannot afford the latest devices, or who have trouble using them. We need to stop shaming people for their choices and instead support them in finding the approach that works best for them.
Diabetes Goes Mainstream
As CGMs proliferate, blood sugar is becoming more mainstream among people without diabetes as a metric for fitness and well-being. There's been folk wisdom about "blood sugar spikes" from soda and sugary snacks and how that affects energy levels and performance at work or school. Now diabetes devices are starting to become commercially available to people without the condition. Abbott is white-labelling the Freestyle Libre to startups like Levels and Supersapiens that sell the CGM and an accompanying app to help optimise your fitness. There are also rumours that the Apple Watch will soon be able to estimate blood sugar without a needle at all.
For people with diabetes, this is bittersweet. Increased awareness of blood sugar could reduce the stigma of wearing a monitoring device, improve cultural stereotypes about diabetes, lower the cost of CGMs over time, and drive demand for smaller, more comfortable sensors. But there will also certainly be a huge rise in online misinformation about blood sugar and a huge increase in pressure to have perfect glycemic control. It's also unlikely that these systems would be available through insurance or other healthcare providers as they're not medically regulated for managing diabetes.
"It feels particularly unfair that wealthy people without diabetes can buy CGMs when people whose lives could be hugely improved or even saved by this technology still can't afford it.
Although developing medically-regulated technology is harder than repackaging diabetes tech for the masses. The diabetes industry (as well as the governments that regulate it) should continue to invest in diabetes research and finding a cure. The industry should get better at psychologically supporting people and acknowledging how much work the condition takes. And underpinning all those efforts should be a fair and reasonable approach to pricing.
People-first diabetes management
Food, insulin, and tech are all just tools that people with diabetes can use to manage their complex condition and enhance their quality of life. Any person's approach to managing diabetes risk will be variable over time. Depending on their lifestyle and how they feel. Sometimes they might want to try eating low-carbohydrate foods and wearing a CGM. On other days they might want a pizza. And that's fine. Existing solutions for managing diabetes seem to revolve around 'compliance' – that if you could stuff every person with diabetes into the same perfect routine no one would ever go high or low again. But that's not how diabetes works.
It's different day-to-day, person-to-person. The only thing that will solve diabetes is a cure. In the meantime, the diabetes industry needs to focus on helping people to live the lives they want, making that help affordable and accessible, and supporting people through the good blood sugar days and the bad.
When you focus on progress over perfection, you shift your focus from the end goal to the journey. This can help you feel more successful and motivated because you see that you are making progress, even if it's not perfect progress. It can also help you stick with your diabetes management plan because you know that every little bit counts. No one is perfect, and there will be times when you slip up or make less-than-ideal choices. And that's OK! Just remember that every choice counts and every step forward is a step in the right direction.
Medical Disclaimer
NowPatient has taken all reasonable steps to ensure that all material is factually accurate, complete, and current. However, the knowledge and experience of a qualified healthcare professional should always be sought after instead of using the information in this page. Before taking any drug, you should always speak to your doctor or another qualified healthcare provider.
The information provided here about medications is subject to change and is not meant to include all uses, precautions, warnings, directions, drug interactions, allergic reactions, or negative effects. The absence of warnings or other information for a particular medication does not imply that the medication or medication combination is appropriate for all patients or for all possible purposes.
What is NowPatient
Telehealth and Online Pharmacy
NowPatient is a licensed online pharmacy and doctor service that is available around the world. Our service is FREE and packed with useful features that can benefit your health like medication reminders, medically approved symptoms checker, UK NHS online pharmacy, private treatment plans, Rx Advantage card, health conditions information, genetic testing, home test kits, health risks, pollen meter, air quality monitor, and lots more!
See how we are different
WHY WE BUILT NOWPATIENT
To improve the lives of everyone by making high-quality care accessible and convenient
We are here to improve lives. Our service gives you access to smart features and resources that can help empower you to take control of your health and improve your health outcomes. All this, in one place, for FREE. We strive to bring a fresh perspective to managing health. NowPatient can be accessed by downloading the App or using your web browser.
Download our app today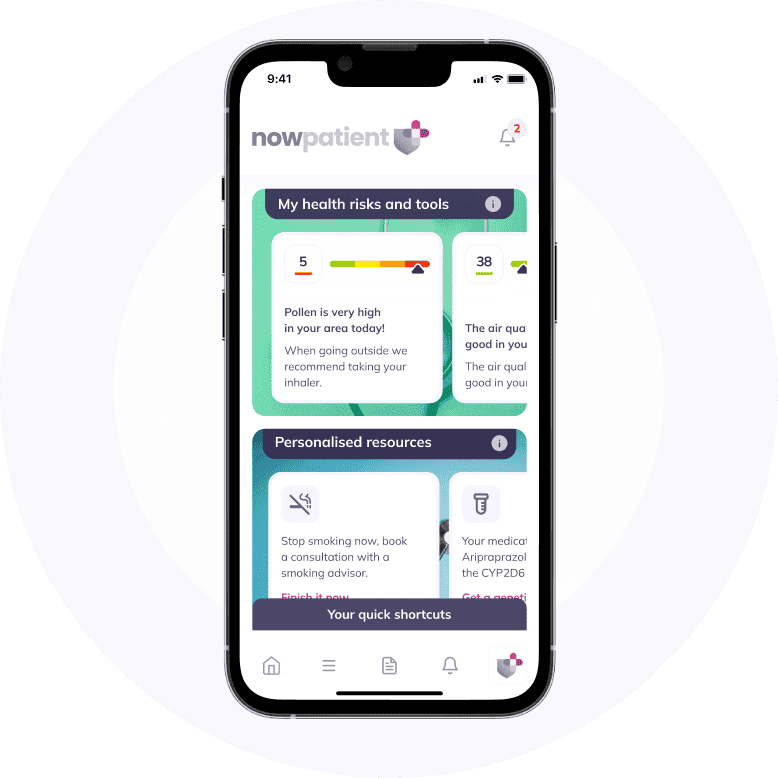 Can I trust NowPatient
Meet our medical review team
Trustworthy and reliable medical content authored and reviewed by our experienced team of medical professionals from the United Kingdom and the United States. Learn more about our team and our editorial process by clicking on the buttons below.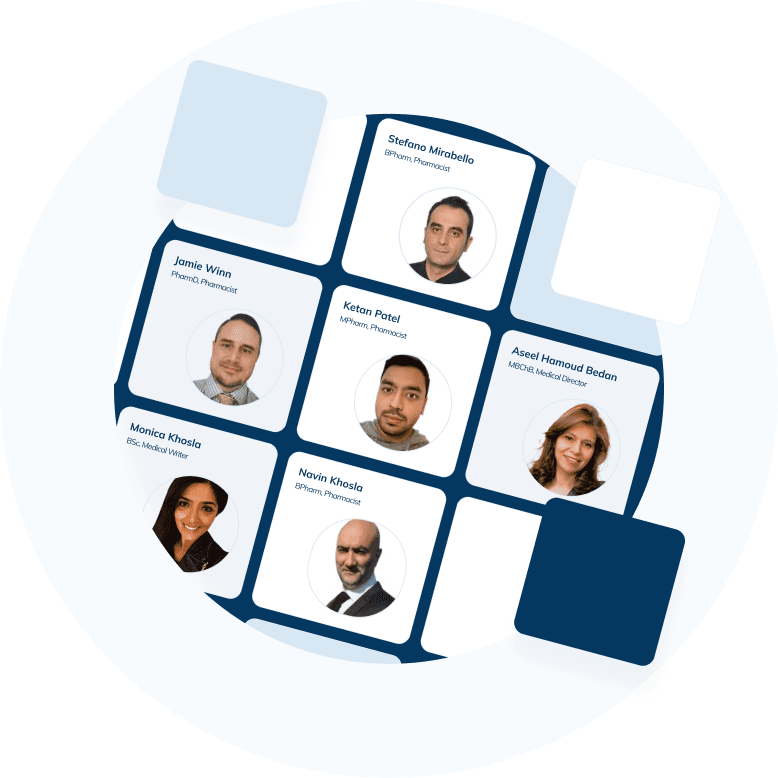 Your Questions Answered
For your peace of mind, we can answer your questions quickly
We have a comprehensive list of FAQ's on each feature page. Alternatively, for broader questions around our service just click the button below.
Find your answers