Dealing with diabetes and mental health
An online pharmacy should be about more than just prescriptions.
NowPatient is here to improve lives. Our service gives you access to smart features and resources that can help empower you to take control of your health and improve your health outcomes. All this, in one place, for FREE.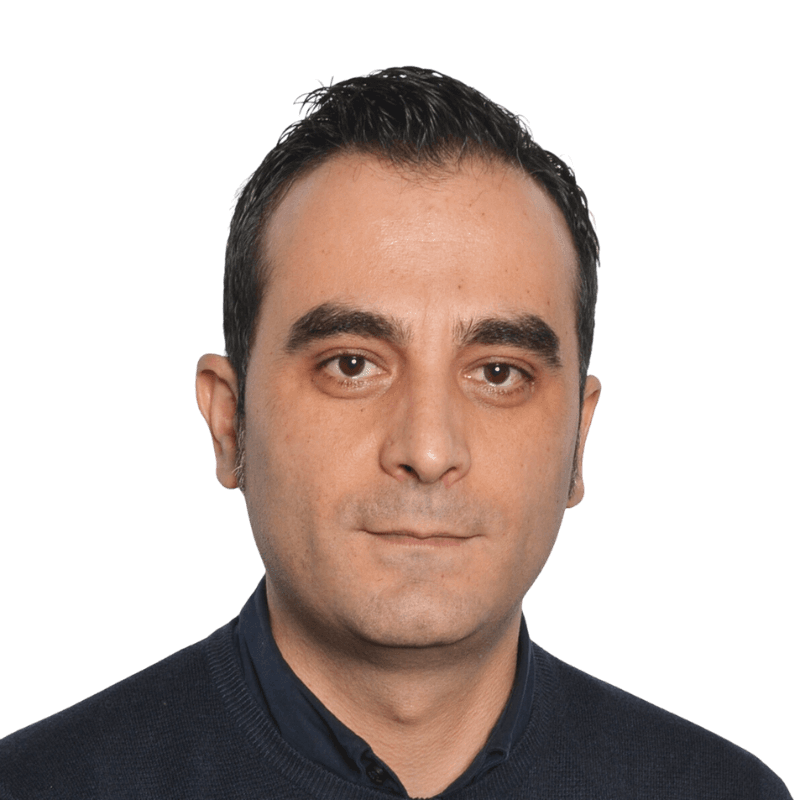 Table of contents
Overview
Why this attitude towards diabetes needs to change
Dealing with grief and mental health support
Finding the light at the end of the tunnel
I feel like there's a grey area with a diabetes diagnosis and the mental health issues and physical health issues it can come with. There is so much that healthcare professionals do not tell you.
People with type 1 and type 2 diabetes are at increased risk for mental health conditions. People with diabetes are twice as likely as the general population to develop depression and anxiety and eating disorders are also a concern. People with diabetes may be more likely to develop depressive symptoms and treating depression with antidepressants can be an important part of managing diabetes. Anxiety disorders are also common among people with diabetes, these disorders can make it difficult to manage the condition. People with diabetes may also be more likely to develop eating disorders, which can lead to diabetes-related complications, including diabetic ketoacidosis. It is important for people with diabetes to be aware of these mental health concerns and to seek help if they are experiencing symptoms.
Blood sugar level fluctuations cause mood changes/swings, anxiety, depression and irritability. Diabetes causes physical changes in the brain which can and do affect our mental and emotional well-being. This information is not given to you at the hospital and despite the wealth of information online about diabetes and mental health, most websites water it down so much and still do not provide this information about the condition. Diabetes is rendered as just a 'thing' you have, and that is that.
Why this attitude towards diabetes needs to change
This needs to change. In the weeks following my diagnosis with type 1 diabetes, I found myself falling deeper into a pit of despair, completely overwhelmed that this was life now, having to deal with so much daily. This was diabetes distress.
The strain on the brain is intense and I had no support at all. I have always been aware of the fragility of life, but I think it is human nature to think "it won't happen to me", it is a defence mechanism. But now my life suddenly became this incredibly fragile flower, that was in my hands.
You are thrown into fighting to stay alive all day every day; it is not natural and it has a huge impact. I remember that first-week post-diagnosis. I was too afraid to sleep, too afraid to eat, even too afraid to inject insulin in case they had got it wrong and I actually was not diabetic. This huge fear of absolutely everything washed over me, but the hospital just sent me home because my dad also has type 1 diabetes. To this day I am still dealing with this; I go through phases where eating, sleeping and even walking outside, is a big issue and a fear, because I am worried about what my body will do.
My dad, who has lived with type 1 diabetes for 40 years, has never spoken about his battle with this illness. It is his way of coping. Despite growing up with my dad living with this condition, I had no idea how hard it actually would be. He never told me about diabetes complications, how my quality of life may suffer or the negative effect on my emotional health. I felt ridiculous bringing it up with my diabetes care team, but I reached a point where I felt like I could not continue like this if I did not reach out.
Dealing with grief and mental health support
My team was receptive. They offered to arrange an appointment with a Diabetes Psychologist. Yet despite enquiring several times over the first 8 months of diagnosis, I heard nothing. Much of my diabetes journey has been filled with anger, frustration and denial. I have been grieving for my life before I got sick, which is incredibly hard when there is no professional help available. It is widely known that chronic illness is isolating and causes mental health problems. So why is it that mental health care within diabetes treatment is so overlooked? Why are mental health professionals not involved in diabetes management from the diagnosis stage?
With type 1 diabetes, the constant monitoring, needles, highs and lows, along with the debilitating physical symptoms that come with it. Fatigue, headaches, nausea and aches, it is constant.
It was not until I joined the diabetes online community that I quickly found out that there were so many others in my situation. Struggling with their mental health, acceptance of the disease and little to no support. Meeting other people who, while having a very different experience with type 1 diabetes to me, could relate to what I was going through was such a huge help.
Over the last two years, I have felt like much of my identity has disappeared since diagnosis and I am still struggling with acceptance. It can be really difficult to separate yourself from your illness/illnesses. Especially when diabetes demands your attention and focus 24/7.
Finding the light at the end of the tunnel
It has taken quite a while, but I finally feel at a point where I can recognise myself again to an extent. This has come about after figuring out what my coping mechanisms are, and how to utilise them.
A list of self-care activities I do to help me get through life with diabetes and alleviate the mental load include:
Sewing, arts and crafts
Photography – expressing myself through this medium has been incredibly cathartic for me
Journaling; gets all of the negative energy out and the thoughts and feelings you cannot verbally express
Gratitude lists; sometimes it is difficult to see the good when you are having a hard time with diabetes. Writing a gratitude list helps me appreciate life beyond diabetes on those harder days
Reading; getting lost in a really great story helps with easing the permanence of thoughts related to diabetes
Having a dance; endorphins and moving can make a big difference
Watching a movie; is pure escapism to any realm of your choosing
Reaching out to support groups for people with diabetes or mental illness; these groups can offer understanding and compassion from people who know what you're going through
Making sure to eat healthy foods, do regular physical activity, and get enough sleep. These self-care measures can help improve your mood and increase your energy levels
Living with a long-term condition can be tough, and managing diabetes can be especially challenging. Not only do you have to worry about your physical health, but you also have to manage your mental health. I asked my diabetes care team about a referral to a mental health care provider like a psychiatrist, psychologist or therapist.
According to the NHS, around 1 in 4 people living with a long-term condition experience psychological distress. There are many resources available, including the Diabetes UK website. The site provides information on self-management and offers support for those experiencing psychological distress. It's important to remember that you're not alone. Mental health is just as important as physical health, and there is no shame in seeking help.
There is pressure from healthcare professionals, people online and people in real life, to be super positive and inspiring about your illness, but you don't have to love diabetes or be positive about it all the time- it's unique to you, as is the way you deal with it. Diabetes does not have a destination, it is a journey. I have started to learn that you have to take things one day at a time. There is no rush where mental health is concerned. It is a relentless battle that can wear you down, but there will come a point where the bad days are outweighed by the good. Keep moving forward, you have got this.
Medical Disclaimer
NowPatient has taken all reasonable steps to ensure that all material is factually accurate, complete, and current. However, the knowledge and experience of a qualified healthcare professional should always be sought after instead of using the information in this page. Before taking any drug, you should always speak to your doctor or another qualified healthcare provider.
The information provided here about medications is subject to change and is not meant to include all uses, precautions, warnings, directions, drug interactions, allergic reactions, or negative effects. The absence of warnings or other information for a particular medication does not imply that the medication or medication combination is appropriate for all patients or for all possible purposes.
What is NowPatient
Telehealth and Online Pharmacy
NowPatient is a licensed online pharmacy and doctor service that is available around the world. Our service is FREE and packed with useful features that can benefit your health like medication reminders, medically approved symptoms checker, UK NHS online pharmacy, private treatment plans, Rx Advantage card, health conditions information, genetic testing, home test kits, health risks, pollen meter, air quality monitor, and lots more!
See how we are different
WHY WE BUILT NOWPATIENT
To improve the lives of everyone by making high-quality care accessible and convenient
We are here to improve lives. Our service gives you access to smart features and resources that can help empower you to take control of your health and improve your health outcomes. All this, in one place, for FREE. We strive to bring a fresh perspective to managing health. NowPatient can be accessed by downloading the App or using your web browser.
Download our app today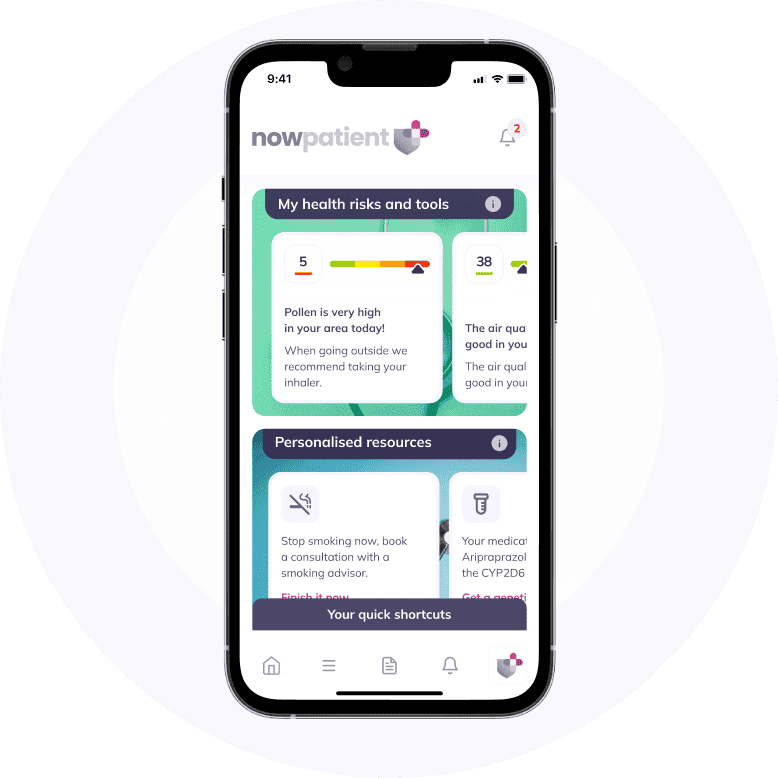 Can I trust NowPatient
Meet our medical review team
Trustworthy and reliable medical content authored and reviewed by our experienced team of medical professionals from the United Kingdom and the United States. Learn more about our team and our editorial process by clicking on the buttons below.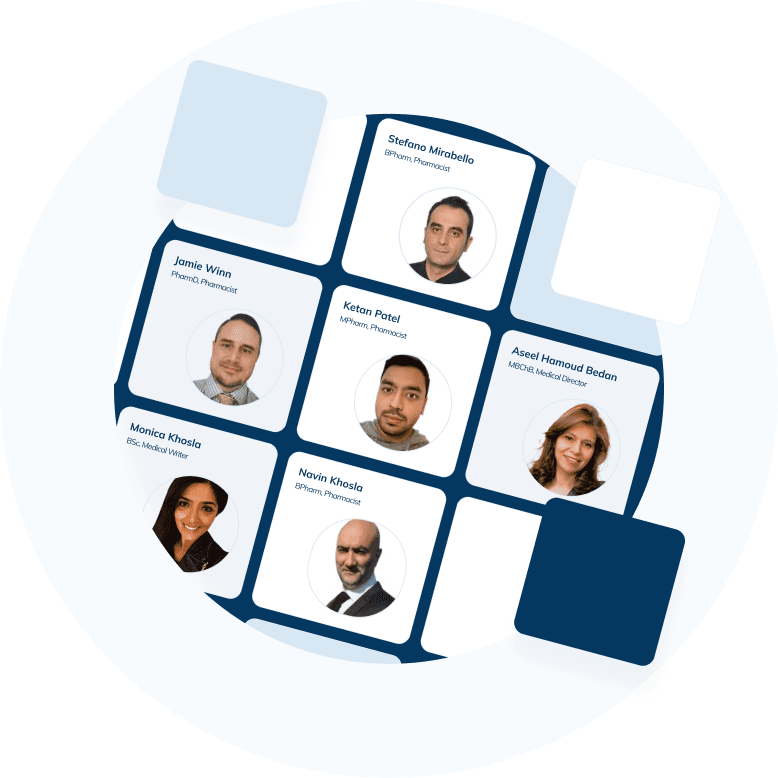 Your Questions Answered
For your peace of mind, we can answer your questions quickly
We have a comprehensive list of FAQ's on each feature page. Alternatively, for broader questions around our service just click the button below.
Find your answers