US Insurance Report
An online pharmacy should be about more than just prescriptions.
NowPatient is here to improve lives. Our service gives you access to smart features and resources that can help empower you to take control of your health and improve your health outcomes. All this, in one place, for FREE.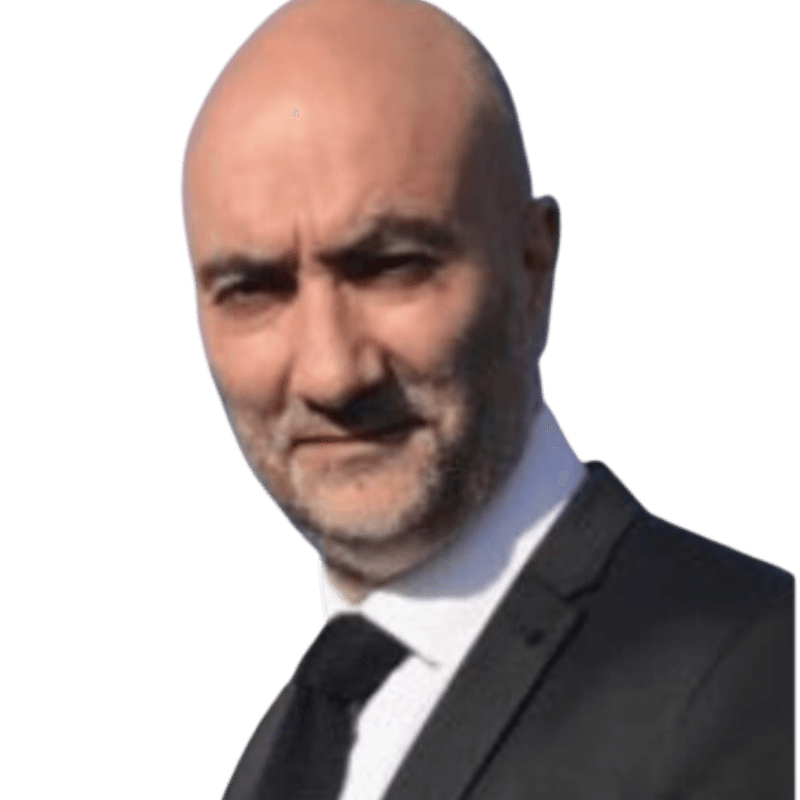 In 2021, it was reported that over 90% of Americans had health insurance, but does the coverage cost vary depending on where you live? How has this changed, and which age groups are the least likely to have health insurance?
In this report, we will explore the state of health insurance across the US, looking at various data sources to reveal the cost of personal healthcare by state and how this has changed over time.
We will also discuss the number of insured Americans by age group, compare Medicare and Medicaid prices across all states, and share tips on choosing the correct health insurance for you.
Whether you opt into Medicare or Medicaid, selecting a pharmacy store that suits your needs and provides personalized care and health and lifestyle advice is essential.
Young People Aged 19-25 are Least Likely to Claim Health Insurance in the US
According to Census data, young people aged 19-25 were the most likely not to have health insurance. In 2020, 14.3% of people aged 19-25 were uninsured, rising to 14.9% in 2021. People aged 26 to 34 were the second most uninsured age group, as 14.1% went without health insurance in 2020. However, this changed following the COVID-19 pandemic, when more adults in this group opted into insurance, and the number of uninsured individuals dropped to 13.5%.
Our research also found that older people aged 65+ were most likely to have health insurance. In 2020, just 1% of people in the group were uninsured. Although In 2021, the percentage of uninsured older people increased to 1.2%.]
Vermont Sees the Highest Increase in Personal Healthcare Costs per Capita in the US – Rising by 448% since 1991
Vermont recorded the highest increase in personal health care costs, going from $2,328 in 1991 to $12,756 in 2020, a colossal increase of 448%. Next is Alaska, where individual healthcare costs increased from $2,553 per capita in 1991 to $13,642 in 2020, an increase of 434%.
On the other end of the spectrum, the states with the lowest increase in personal healthcare costs were the District of Columbia (210% increase) and Florida (236% increase). There were no states that saw a decrease in the costs of healthcare.
Tennessee Sees the Highest Increase in Private Health Insurance Costs in the US – Rising by 173% since 2001
The state of Tennessee witnessed the highest increase in private healthcare costs in the US, rising from $2,016 in 2001 to $5,501 in 2020. The state's average monthly private health insurance costs are estimated to be $458 per month, which is still below the US average of $560 per month.
Utah witnessed the lowest increase in private healthcare prices, rising from $1,926 in 2001 to $3,287 annually, an increase of 70%. Monthly, this equates to around $274 per month in Utah.
Medicaid is Cheaper than Medicare Insurance By Up to $1,312 per Year
Medicaid is cheaper on average per year in the US compared to Medicare, with the average annual cost for Medicaid at $6,321 and Medicare's cover averaging $7,634.
Across the US, Medicaid provides health coverage to individuals and families, including children, parents, pregnant people, elderly people with certain incomes, and disabled people. Some states have expanded to cover adults below a certain income level.
Generally, Medicare is for people aged 65 or older. You may be able to get Medicare earlier if you have a disability or are suffering from End-Stage Renal Disease or ALS.
In our research, Medicaid was much cheaper than Medicare in most states, but there were a few where it was more costly, including Alaska, Maine, Maine, Minnesota, Montana, New Hampshire, New York, North Dakota, and Rhode Island.
There are many possible reasons for some states witnessing an increase in healthcare prices, like new and innovative technologies leading to more expensive procedures and products. As well as this, the complexity of the US healthcare system can lead to administrative waste in insurance and provider payment systems.
Our Experts Have Shared 6 Tips to Help You Choose the Best Health Insurance Policy for You
1. Consider provider networks and covered drug lists
If you already have preferred a medical provider or take prescription medications, you will likely consider these factors while shopping for health coverage.
Especially considering that each health plan creates its own drug list, and even if two plans have the same drug in their formulary, they are likely to cover it differently, possibly leading to further costs.
2. Determine your worst-case scenario
By considering your worst-case scenario, you can avoid further costs down the line. It's also pretty easy to determine. By adding the total annual premiums plus the maximum out-of-pocket for each plan, you can see how they stack up against each other.
The ACA's limit on out-of-pocket costs makes financial comparison much easier than in the past. By 2024, ACA-compliant plans will have a maximum out-of-pocket of no more than $9,450 for an individual or $18,900 for a family.
3. Don't focus entirely on the cost of claims
On the other hand, it's important not to get caught up on low out-of-pocket expenses on the more robust plans where you inadvertently end up paying more than required. Often, there are plan comparisons where the premium is higher than the difference in potential out-of-pocket savings.
4. If your plan has tiered networks, pay attention to out-of-pocket costs
You should be aware that some plans have tiered networks, which offer lower copays and deductibles if you go to the doctors and hospitals in the top tier. There is some controversy around tiered network plans, but they tend to be popular with consumers as they offer a good combination of low-cost-sharing and affordability.
If you consider a plan with a tiered network, look out for out-of-pocket costs for both the preferred and non-preferred provider tiers. It's vital that you understand your costs should you need to see in-network providers who are not in the top tier.
5. Look at quality ratings
Once you have narrowed down your options on premiums, out-of-pocket costs, and how plans will cover your prescriptions, which plans have your preferred medical providers, you may also consider quality ratings. Many of the plans available in your area will have star ratings.
6. One size doesn't fit all
If your household income doesn't exceed 200% of poverty (which amounts to $49,720 for a family of three), a silver plan will likely be the best choice and will likely provide a better overall value than the bronze, gold, or platinum plans.
However, there isn't a one-size-fits-all regarding health coverage, as each person's health history, risk tolerance, and budget must be considered when choosing a plan.
Methodology
We took the Percentage of People Uninsured by Age Group from the Census' Health Insurance Coverage in the United States: 2021.
We collected the Personal Healthcare Cost per Capita per State from the Centers for Medicare & Medicaid Services. By taking the state cost from 1991 to 2020, we calculated the increase in costs by state.
We also collected Medicare and Medicaid prices from the Centers for Medicare & Medicaid Services across all states to compare annual prices across each state.
NowPatient's online services are available in the US and UK. Our service is FREE and packed with useful features like medication reminders, NHS online pharmacy, Rx savings card, health conditions information, genetic testing, home test kits, health risks, pollen meter, air quality monitor, and lots more!
Medical Disclaimer
NowPatient has taken all reasonable steps to ensure that all material is factually accurate, complete, and current. However, the knowledge and experience of a qualified healthcare professional should always be sought after instead of using the information in this page. Before taking any drug, you should always speak to your doctor or another qualified healthcare provider.
The information provided here about medications is subject to change and is not meant to include all uses, precautions, warnings, directions, drug interactions, allergic reactions, or negative effects. The absence of warnings or other information for a particular medication does not imply that the medication or medication combination is appropriate for all patients or for all possible purposes.
What is NowPatient
Telehealth and Online Pharmacy
NowPatient is a licensed online pharmacy and doctor service that is available around the world. Our service is FREE and packed with useful features that can benefit your health like medication reminders, medically approved symptoms checker, UK NHS online pharmacy, private treatment plans, Rx Advantage card, health conditions information, genetic testing, home test kits, health risks, pollen meter, air quality monitor, and lots more!
See how we are different
WHY WE BUILT NOWPATIENT
To improve the lives of everyone by making high-quality care accessible and convenient
We are here to improve lives. Our service gives you access to smart features and resources that can help empower you to take control of your health and improve your health outcomes. All this, in one place, for FREE. We strive to bring a fresh perspective to managing health. NowPatient can be accessed by downloading the App or using your web browser.
Download our app today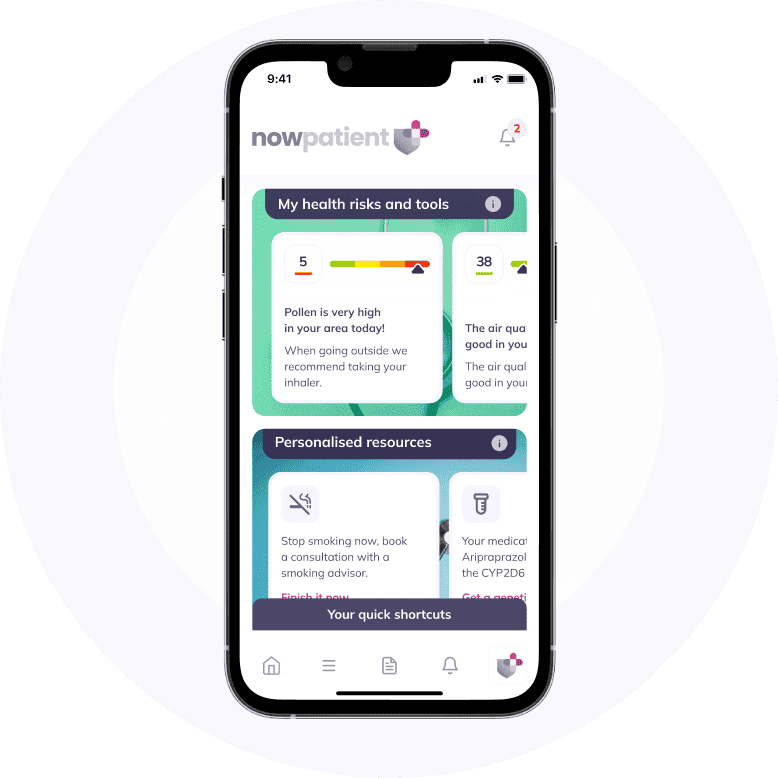 Can I trust NowPatient
Meet our medical review team
Trustworthy and reliable medical content authored and reviewed by our experienced team of medical professionals from the United Kingdom and the United States. Learn more about our team and our editorial process by clicking on the buttons below.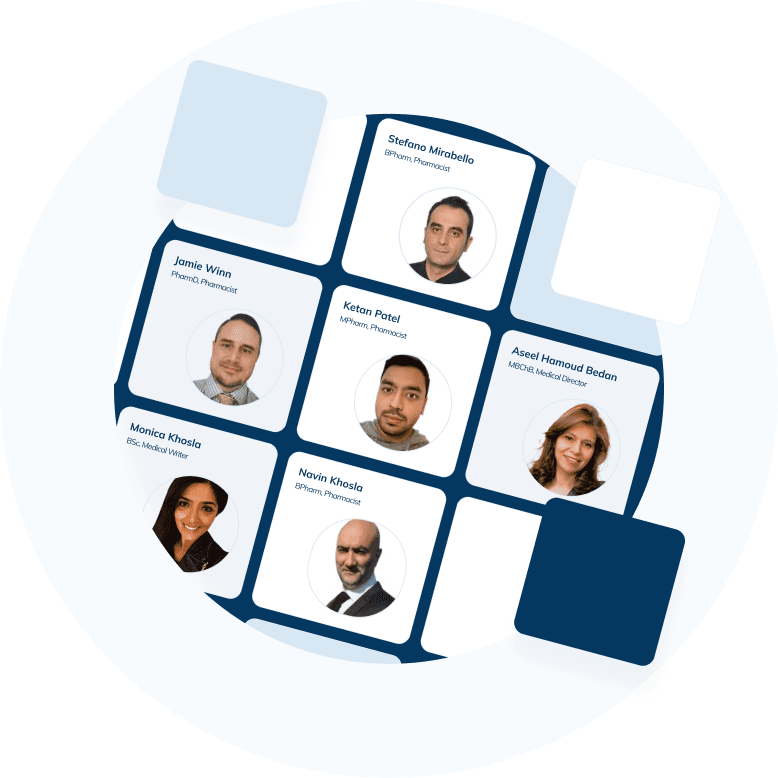 Your Questions Answered
For your peace of mind, we can answer your questions quickly
We have a comprehensive list of FAQ's on each feature page. Alternatively, for broader questions around our service just click the button below.
Find your answers