What is Medicare?
An online pharmacy should be about more than just prescriptions.
NowPatient is here to improve lives. Our service gives you access to smart features and resources that can help empower you to take control of your health and improve your health outcomes. All this, in one place, for FREE.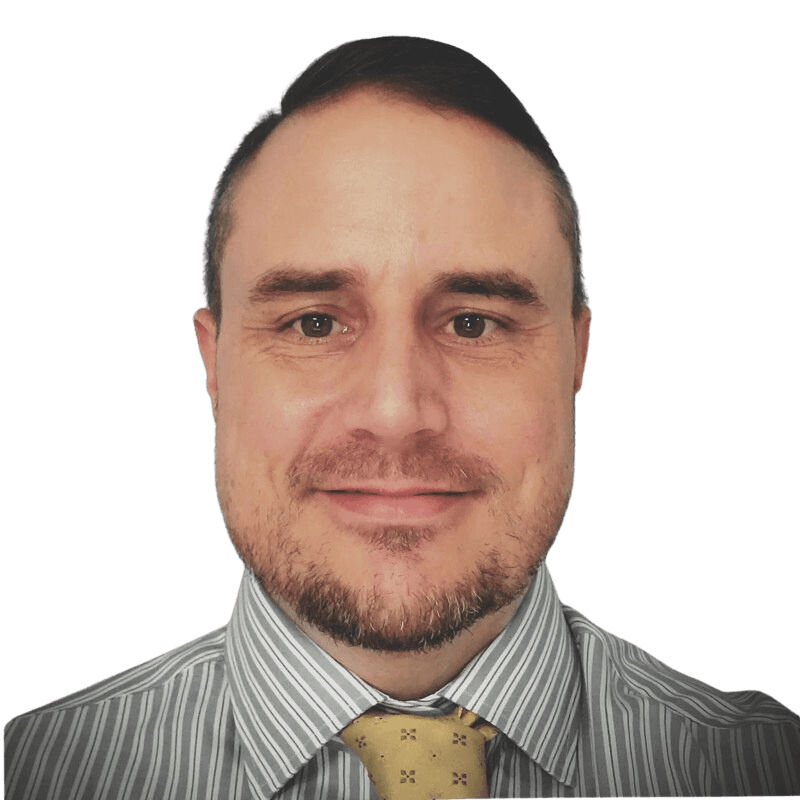 Table of contents
Overview
Definition of Medicare and its purpose
Who is eligible for Medicare?
What does Medicare cover?
How do you sign up for Medicare?
Who is eligible for Medicare
Different Parts of Medicare
How to apply for Medicare
Cost of Medicare coverage
Supplemental Insurance with Medicare
Sources
Understanding the complex world of healthcare and insurance can make anyone's head spin. With so many options, it's hard to know where to even begin! One important program that is widely available for seniors and those with disabilities is Medicare. But what exactly does this program offer? In this blog post, we'll break down everything you need to know about Medicare – from eligibility requirements, to coverage services, and how you can sign up. Get ready to get informed and take control of your health care needs!
Definition of Medicare and its purpose
Medicare is a health insurance program provided by the federal government that pays for medically necessary services and supplies. It was created in 1965 and was designed to help cover medical expenses for those ages 65 and older, as well as certain younger people with disabilities. The program aims to provide more affordable access to health care for seniors and other individuals who may not otherwise be able to afford it.
Who is eligible for Medicare?
In order to qualify for Medicare coverage, you must meet certain criteria:
• You must be age 65 or older
• You must have been receiving Social Security benefits (or Railroad Retirement Benefits) for at least 24 months prior to applying
• You have end-stage renal disease (ESRD)
• You are a disabled individual under the age of 65
• You are a US citizen or permanent resident
What does Medicare cover?
Medicare covers a wide range of health care services, including:
• Hospitalization – hospital stays, hospice care and skilled nursing facility services
• Doctor visits – regular checkups, preventive screenings and medical treatments
• Prescription drugs – prescription medications and vaccines covered by Part D of Medicare
• Home Health Care Services – home health aide services, physical therapy and other related services
How do you sign up for Medicare?
You can apply for Medicare online at www.medicare.gov or by calling 1-800-MEDIC
Medicare is a government-funded health insurance program that provides coverage for individuals who are 65 years old or older, as well as those who have certain disabilities or end-stage renal disease. Its purpose is to ensure that eligible individuals can receive necessary medical services without undue financial burden. Medicare covers a range of services, including hospital stays, doctor visits, and prescription drugs. The program has undergone significant changes over the years to better serve the growing number of beneficiaries. Medicare is an essential safety net for many Americans, allowing them to access vital healthcare services when they need them most.
Who is eligible for Medicare
As we near retirement age, healthcare becomes increasingly important. One program that many seniors rely on is Medicare, which provides coverage for medical services and prescription drugs. But who exactly is eligible for this program? The short answer is that people 65 or older who have paid into the system through payroll taxes for at least 10 years can enroll in Medicare. However, there are other circumstances that may make someone eligible, such as certain disabilities or chronic illnesses. It's important to navigate the Medicare system carefully and fully understand your options to ensure that you receive the best possible care.
Different Parts of Medicare
Medicare can be a complex system to navigate, with its various parts providing coverage for specific healthcare services. Part A covers inpatient hospital stays, while Part B covers doctor visits and outpatient care. Part C, also known as Medicare Advantage, provides benefits through private insurance companies. Part D covers prescription drugs. Each part is crucial to ensure individuals receive the healthcare coverage they need. It's important to understand the different parts of Medicare to make informed decisions about healthcare and to ensure that individuals receive coverage for the necessary medical services.
How to apply for Medicare
If you're approaching your 65th birthday or have a disability, it's time to start thinking about applying for Medicare. The process can seem overwhelming at first, but don't worry – it's relatively straightforward. You can apply for Medicare online, over the phone, or in person at your local Social Security office. Before you start the application, make sure you have all the necessary documents on hand, including your Social Security card and proof of age or disability. You'll also need to decide which parts of Medicare you want to enroll in: Part A covers hospital stays, while Part B covers doctor's visits and medical equipment. If you have any questions or need help with the application, don't hesitate to reach out to Medicare or a trusted healthcare provider. Taking the time to navigate this process will ensure that you're able to access the healthcare benefits you deserve.
Cost of Medicare coverage
As we age, we begin to think more carefully about our healthcare needs. For many people, Medicare coverage provides financial assistance for necessary medical treatments, but it's important to understand the costs involved. Medicare coverage does come with out-of-pocket expenses, including deductibles and copayments. In addition, some services may not be fully covered, leaving you responsible for the remainder of the bill. It's important to weigh the costs and benefits of different Medicare coverage options to ensure you choose the best plan for your individual healthcare needs and budget. By doing your research and understanding the costs associated with Medicare, you can make informed decisions about your healthcare coverage.
Supplemental Insurance with Medicare
Medicare is a great resource for healthcare coverage, but many seniors are surprised to learn that not all healthcare expenses are covered. That's where supplemental insurance comes in. Supplemental insurance is a type of insurance policy that can help cover the costs of healthcare expenses that aren't covered by Medicare. These expenses can include deductibles, copays, and even certain medical procedures. Having supplemental insurance can give seniors the peace of mind that they have additional financial protection in case they need it. So if you're a Medicare recipient, it's worth exploring the benefits of supplemental insurance to make sure you're fully covered.
Now that you have a comprehensive understanding of what Medicare is, who is eligible to receive it, and how to go about getting your coverage set up – you can see why it's such an important program. Those who are 65+ or nearing retirement age should make sure they prepare for their coverage in advance. Depending on your individual needs and budget, there are Parts A, B, C and D to choose from. If you decide to look into Supplemental Insurance plans as well, remember that this could increase your monthly premiums significantly but offer much more expansive coverage than the basic plan does. Overall, Medicare can be an invaluable resource for senior citizens; researching the various options available is key to making sure you're getting the best coverage for your specific situation.
Sources
Medical Disclaimer
NowPatient has taken all reasonable steps to ensure that all material is factually accurate, complete, and current. However, the knowledge and experience of a qualified healthcare professional should always be sought after instead of using the information in this page. Before taking any drug, you should always speak to your doctor or another qualified healthcare provider.
The information provided here about medications is subject to change and is not meant to include all uses, precautions, warnings, directions, drug interactions, allergic reactions, or negative effects. The absence of warnings or other information for a particular medication does not imply that the medication or medication combination is appropriate for all patients or for all possible purposes.
What is NowPatient
Telehealth and Online Pharmacy
NowPatient is a licensed online pharmacy and doctor service that is available around the world. Our service is FREE and packed with useful features that can benefit your health like medication reminders, medically approved symptoms checker, UK NHS online pharmacy, private treatment plans, Rx Advantage card, health conditions information, genetic testing, home test kits, health risks, pollen meter, air quality monitor, and lots more!
See how we are different
WHY WE BUILT NOWPATIENT
To improve the lives of everyone by making high-quality care accessible and convenient
We are here to improve lives. Our service gives you access to smart features and resources that can help empower you to take control of your health and improve your health outcomes. All this, in one place, for FREE. We strive to bring a fresh perspective to managing health. NowPatient can be accessed by downloading the App or using your web browser.
Download our app today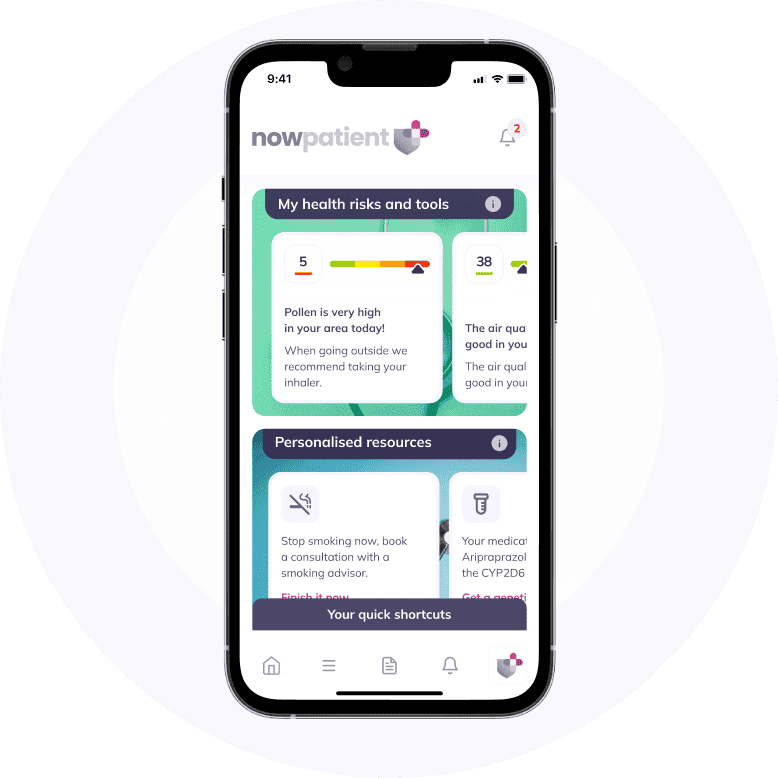 Can I trust NowPatient
Meet our medical review team
Trustworthy and reliable medical content authored and reviewed by our experienced team of medical professionals from the United Kingdom and the United States. Learn more about our team and our editorial process by clicking on the buttons below.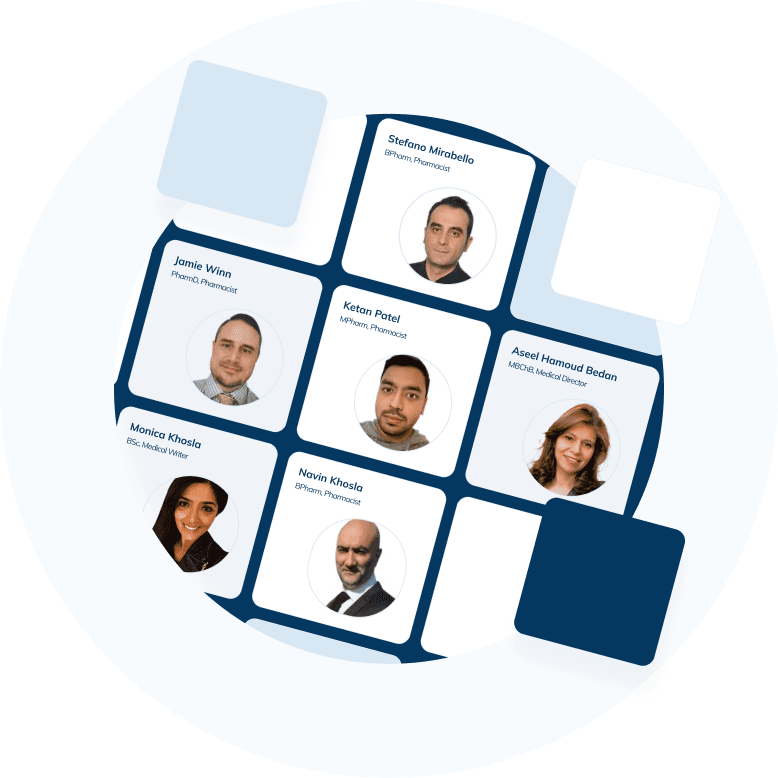 Your Questions Answered
For your peace of mind, we can answer your questions quickly
We have a comprehensive list of FAQ's on each feature page. Alternatively, for broader questions around our service just click the button below.
Find your answers