Home
/
Blog Articles
/
How employers and employees are being squeezed by rising insurance costs
How employers and employees are being squeezed by rising insurance costs
An online pharmacy should be about more than just prescriptions.
NowPatient is here to improve lives. Our service gives you access to smart features and resources that can help empower you to take control of your health and improve your health outcomes. All this, in one place, for FREE.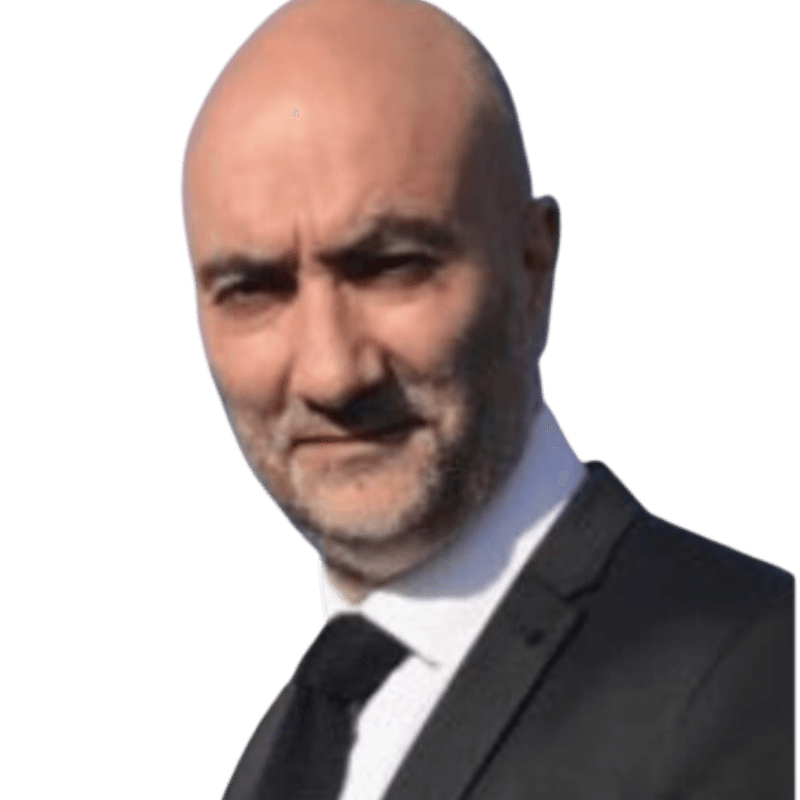 Table of contents
Overview
The growing cost of health insurance
Employer strategies to manage costs
Impact on employees
Employer-sponsored insurance (ESI) trends
The rise of high-deductible health plans (HDHPs)
Strategies for employers to cope with rising costs
The importance of robust health plans
Policy considerations
Conclusion
Sources
Health insurance is a crucial component of the compensation package offered by employers. It serves as a recruitment and retention tool, providing employees with access to essential healthcare services. However, over the past decade with rising healthcare costs, health insurance has been on the rise, putting a financial strain on both employers and employees. This article examines the factors contributing to the increase in health insurance costs and explores how employers and employees are being affected.
The growing cost of health insurance
According to a survey by the Kaiser Family Foundation (KFF), annual family premiums for employer coverage increased by an average of 7% this year, reaching approximately $24,000. While employees do pay a portion of these premiums, the majority of the rising costs are borne by employers. This trend is evident across various industries, as companies grapple with the escalating expenses of providing health insurance to their employees.
For example, West Plains Veterinary Supply in Springfield, Missouri, has experienced a significant increase in health insurance premiums for its 50-odd employees. In 2023 alone, their premiums rose by over 20%, necessitating the company to absorb the additional costs. To offset the financial burden, the company made adjustments to their plans, introducing a requirement for employees to pay an additional 20% of expenses after meeting their deductibles. Unfortunately, this cost-shifting strategy may need to be repeated in the following years.
Employer strategies to manage costs
Employers are facing difficult decisions to address the rising costs of health insurance. Matthew Rae from KFF suggests a few strategies that businesses can employ. One option is to eliminate high-cost healthcare providers from their coverage networks, although this may not always be a popular choice among employees. Alternatively, employers can reduce the number of covered services, making the benefits less generous. Another approach is to offer generous benefits to a smaller staff, enabling businesses to attract and retain top talent without incurring exorbitant healthcare expenses.
Robert Thompson, the leader of Angevin & Co, a restaurant and hospitality group, has taken this approach to manage rising labor costs, including healthcare expenses. In some venues, Thompson has eliminated bartenders and allowed customers to pour their own beer and wine. By streamlining operations and hiring fewer employees, Thompson can provide better benefits to the workers he does employ, giving his business a competitive edge in a tight labor market.
Impact on employees
While employers bear a significant portion of health insurance costs, employees are not immune to the financial strain. The rising premiums and out-of-pocket expenses can have a detrimental effect on their financial well-being. Many employees, particularly those with lower incomes, find it challenging to afford their share of premiums and cost-sharing requirements.
The burden of healthcare costs falls disproportionately on lower-wage workers. Bureau of Labor Statistics data reveal that lower-paid employees contribute more of their wages towards health insurance premiums compared to their higher-paid counterparts. For instance, an employee earning at the 10th percentile of hourly wages may have to allocate a significant portion of their income towards the monthly premium. This disparity highlights the need for employers to consider the financial implications of health insurance costs on their workforce.
Employer-sponsored insurance (ESI) trends
Employer-sponsored insurance (ESI) remains the primary source of health insurance coverage for a significant portion of the American population. Nearly 153 million Americans, close to half the population, receive their health insurance through an employer. However, the landscape of ESI has undergone some changes over the past decade.
The availability and affordability of ESI have remained relatively stable, with approximately 89% of workers employed by firms that offer health insurance. Larger firms are more likely to provide ESI compared to smaller ones. Despite the consistent availability, the cost of ESI has steadily risen. Premiums for both individual and family coverage have increased by over 60% in the past decade. This upward trend has led to concerns among employers and employees alike.
The rise of high-deductible health plans (HDHPs)
One significant shift in ESI offerings is the increased prevalence of high-deductible health plans (HDHPs). HDHPs have gained popularity among employers as a cost-saving measure. These plans typically come with lower monthly premiums but higher deductibles. Enrollees must pay a significant amount out-of-pocket before their insurance coverage kicks in.
The rise of HDHPs has raised concerns about the affordability of healthcare for employees. Lower-income individuals, in particular, struggle to meet their deductibles, often forgoing necessary care as a result. Studies have shown that low-wage HDHP enrollees are more likely to avoid care, leading to avoidable emergency department visits and compromised health outcomes.
Strategies for employers to cope with rising costs
Employers are exploring various strategies to manage the escalating costs of health insurance. Self-funding insurance plans, where employers directly assume the financial risk, is one approach that offers greater control over benefits and cost management. However, self-funding can be challenging for small or medium-sized businesses due to the need for ample capital.
Negotiating with healthcare providers and creating purchasing alliances are other strategies employers can employ to secure better pricing for health coverage. By leveraging their collective bargaining power, employers can advocate for fairer prices and more favorable terms. Additionally, creative benefit design and cost-sharing arrangements can help strike a balance between affordability and comprehensive coverage.
The importance of robust health plans
Despite the challenges posed by rising health insurance costs, many employers recognize the importance of providing robust health plans to their employees. A robust health plan not only promotes the physical well-being of employees but also contributes to overall job satisfaction, retention, and productivity. Employers understand that investing in the health and well-being of their workforce is a critical component of a successful and sustainable business.
Policy considerations
The increasing cost of health insurance has caught the attention of policymakers. Several states have established cost commissions to monitor and regulate the cost of care across public and private insurance. Federal lawmakers have also considered legislation aimed at addressing high prices for care. The goal is to find solutions that promote affordability and ensure that workers have access to comprehensive coverage.
Conclusion
The rising cost of health insurance is a significant concern for both employers and employees. While employers bear a substantial portion of the financial burden, employees face increasing premiums and out-of-pocket costs. Employers must navigate these challenges by exploring cost-saving strategies, negotiating with providers, and ensuring the affordability and comprehensiveness of health insurance plans. Policymakers also play a crucial role in addressing the underlying issues driving healthcare system costs, ultimately aiming to provide affordable, accessible, and high-quality healthcare for all.
Sources
Medical Disclaimer
NowPatient has taken all reasonable steps to ensure that all material is factually accurate, complete, and current. However, the knowledge and experience of a qualified healthcare professional should always be sought after instead of using the information in this page. Before taking any drug, you should always speak to your doctor or another qualified healthcare provider.
The information provided here about medications is subject to change and is not meant to include all uses, precautions, warnings, directions, drug interactions, allergic reactions, or negative effects. The absence of warnings or other information for a particular medication does not imply that the medication or medication combination is appropriate for all patients or for all possible purposes.
What is NowPatient
Telehealth and Online Pharmacy
NowPatient is a licensed online pharmacy and doctor service that is available around the world. Our service is FREE and packed with useful features that can benefit your health like medication reminders, medically approved symptoms checker, UK NHS online pharmacy, private treatment plans, Rx Advantage card, health conditions information, genetic testing, home test kits, health risks, pollen meter, air quality monitor, and lots more!
See how we are different
WHY WE BUILT NOWPATIENT
To improve the lives of everyone by making high-quality care accessible and convenient
We are here to improve lives. Our service gives you access to smart features and resources that can help empower you to take control of your health and improve your health outcomes. All this, in one place, for FREE. We strive to bring a fresh perspective to managing health. NowPatient can be accessed by downloading the App or using your web browser.
Download our app today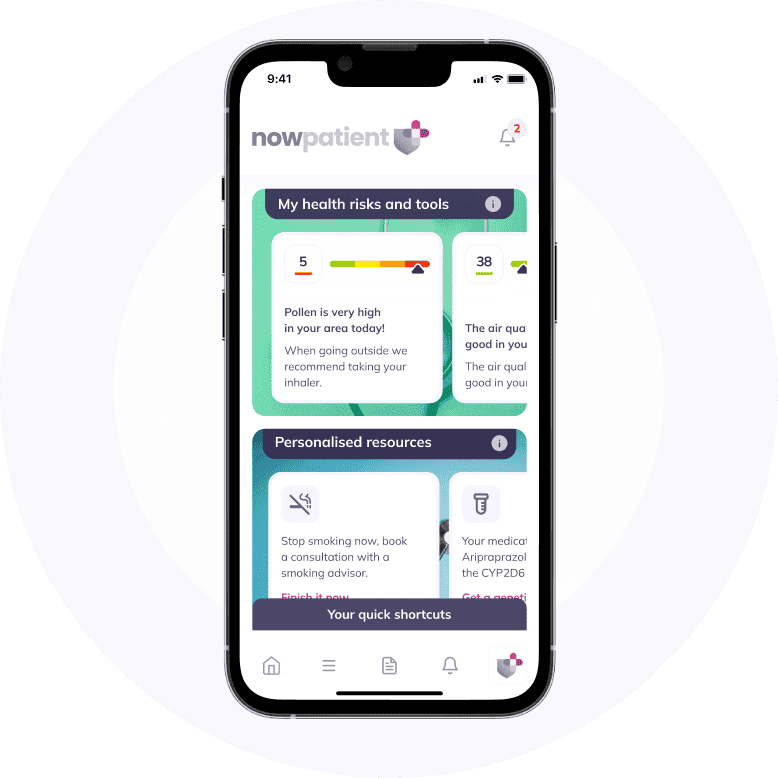 Can I trust NowPatient
Meet our medical review team
Trustworthy and reliable medical content authored and reviewed by our experienced team of medical professionals from the United Kingdom and the United States. Learn more about our team and our editorial process by clicking on the buttons below.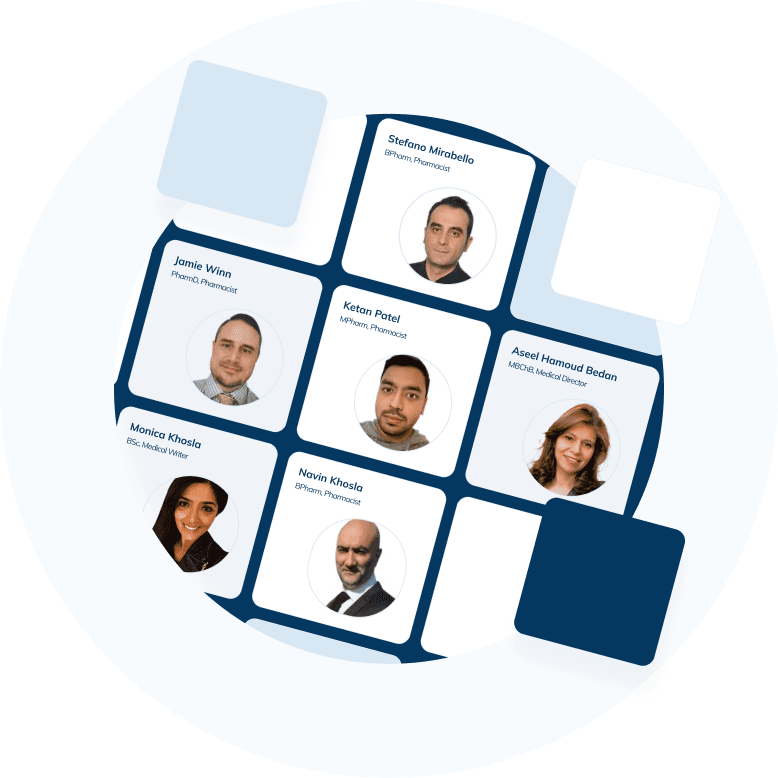 Your Questions Answered
For your peace of mind, we can answer your questions quickly
We have a comprehensive list of FAQ's on each feature page. Alternatively, for broader questions around our service just click the button below.
Find your answers