Symptoms Checker
When you join NowPatient you will have access to the Symptoms Checker which is registered as a Class 1 Medical Device. It is designed by doctors and is Safe and FREE to use. With the advantage of being 100% anonymous, you'll receive a report that includes the possible causes of your symptoms and also information to help you decide the best next steps, including discussing the results with a NowPatient telehealth clinician in a real-time setting.
How does the Symptoms Checker work?
Navigate to the features section of your account. You will then be able to find the Symptoms Checker.
Step 1
Navigate to the Symptoms Checker
This can be found on your dashboard and in the features page.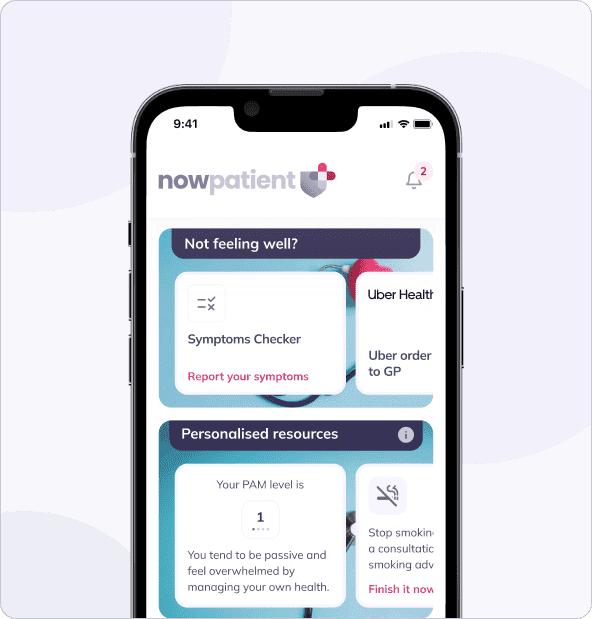 Step 2
Enter your symptoms
Use your own words to describe how you're feeling – you can add as many symptoms as you want.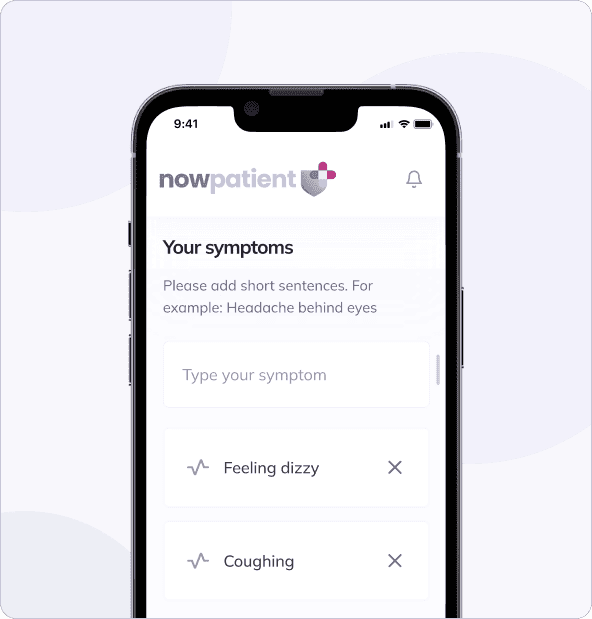 Step 3
Answer some simple questions
Our AI system will ask questions about your symptoms to narrow down what it could be – just like a doctor would.
Step 4
Find out your next steps
Receive a report with a list of possible causes and suggested next steps to support your decision.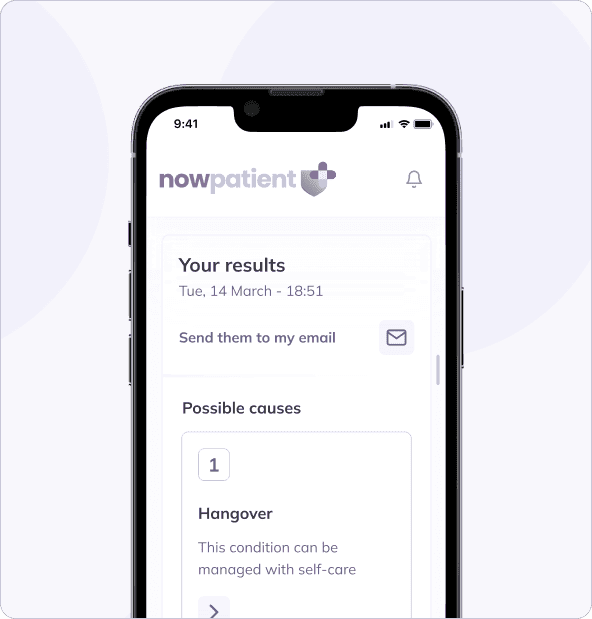 Important information before you use the symptom checker
Our Website and App allow you to input your symptoms and other information and receive medically safe information about specific conditions to help you decide on what to do next and whether you need to see a doctor. Our products and services can't be used to get information about babies, children under the age of 16, pregnant women, people who are immunosuppressed or on immunosuppressive treatment, and people with complex or long-term conditions. However, if you're generally healthy and don't have any ongoing or rare medical conditions, we can help you spot less serious conditions you can usually manage yourself.
We are not a real-life doctor, which means we can't:
Consider all the information a doctor can when interacting with you;
Identify every possible condition or symptom you may have; and

Always understand the information you provide
We often give suggestions about what you can do next, but you should only act on these if you think it's appropriate for you to do so. Always visit a doctor if:
You're in doubt

Your symptoms get worse; or

Your symptoms don't improve
If your situation feels serious, always call the emergency services.
Remember, always consult with your doctor before making medical decisions based on information provided by our Website and App.
NowPatient is not liable for any decisions, acts, or omissions you make. The Symptoms Checker is solely for supporting users in their decision as to whether there is a need to see a healthcare professional and it is not a diagnostic tool. Reliance on information provided by the Symptoms Checker is solely at your own risk and we hereby disclaim any and all express, implied, or statutory warranties to the fullest extent permissible by law. The Symptoms Checker is not a substitute for professional medical advice, diagnosis, therapy, or treatment and you should never rely on or make health or well-being decisions based on information provided by the Symptoms Checker without first consulting an appropriate health professional.
People also asked
Do I need to pay to use the symptom checker?
The limitations of the Symptoms Checker results
Data Security
Our Commitment to You.
Find out more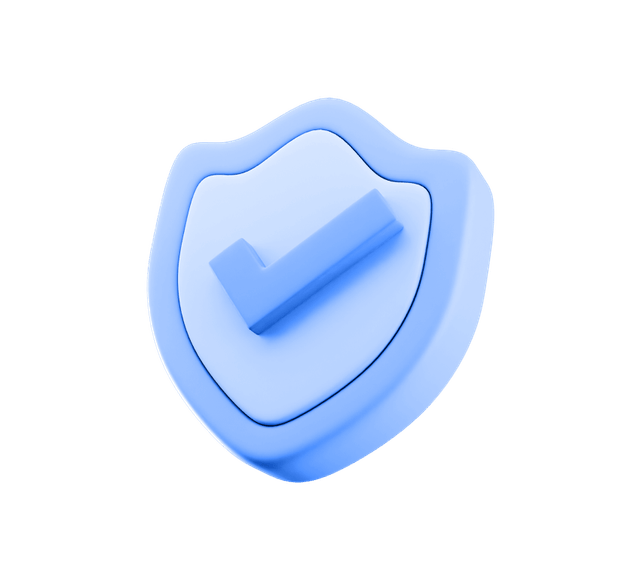 What is NowPatient
Telehealth and Online Pharmacy
NowPatient is a licensed online pharmacy and doctor service that is available around the world. Our service is FREE and packed with useful features that can benefit your health like medication reminders, medically approved symptoms checker, UK NHS online pharmacy, private treatment plans, Rx Advantage card, health conditions information, genetic testing, home test kits, health risks, pollen meter, air quality monitor, and lots more!
See how we are different
WHY WE BUILT NOWPATIENT
To improve the lives of everyone by making high-quality care accessible and convenient
We are here to improve lives. Our service gives you access to smart features and resources that can help empower you to take control of your health and improve your health outcomes. All this, in one place, for FREE. We strive to bring a fresh perspective to managing health. NowPatient can be accessed by downloading the App or using your web browser.
Download our app today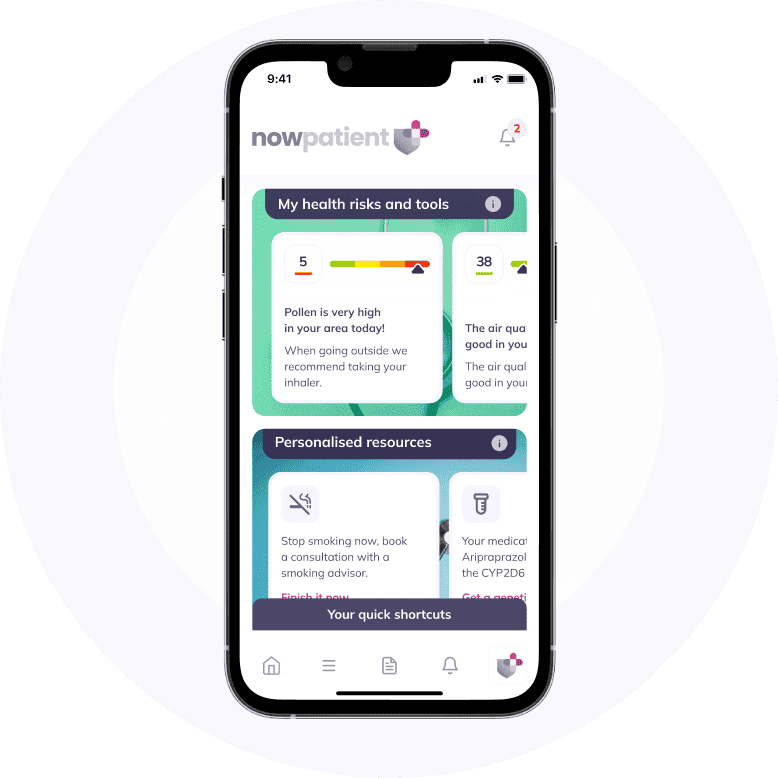 Can I trust NowPatient
Meet our medical review team
Trustworthy and reliable medical content authored and reviewed by our experienced team of medical professionals from the United Kingdom and the United States. Learn more about our team and our editorial process by clicking on the buttons below.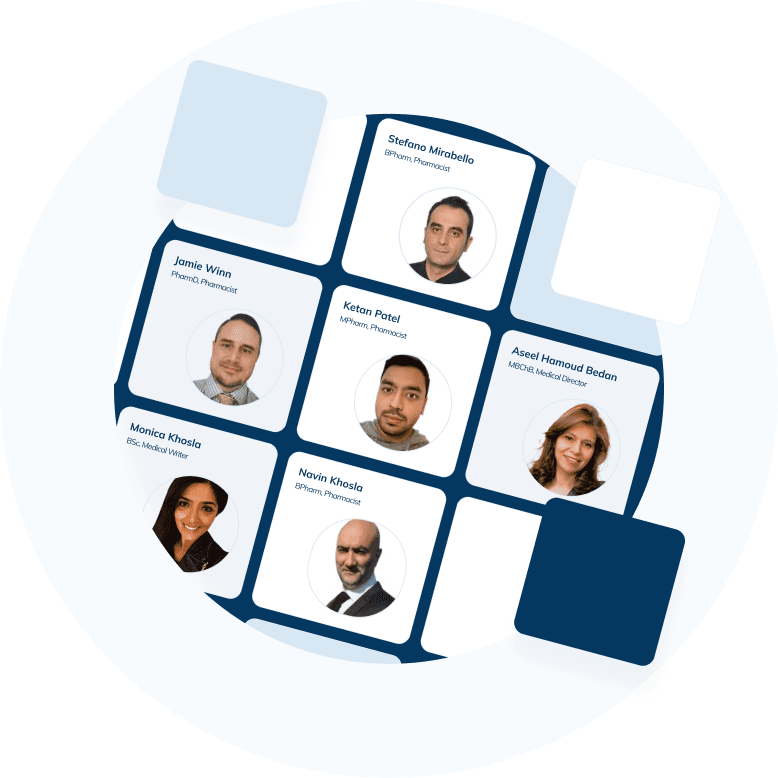 Your Questions Answered
For your peace of mind, we can answer your questions quickly
We have a comprehensive list of FAQ's on each feature page. Alternatively, for broader questions around our service just click the button below.
Find your answers