What is the marburg virus?
An online pharmacy should be about more than just prescriptions.
NowPatient is here to improve lives. Our service gives you access to smart features and resources that can help empower you to take control of your health and improve your health outcomes. All this, in one place, for FREE.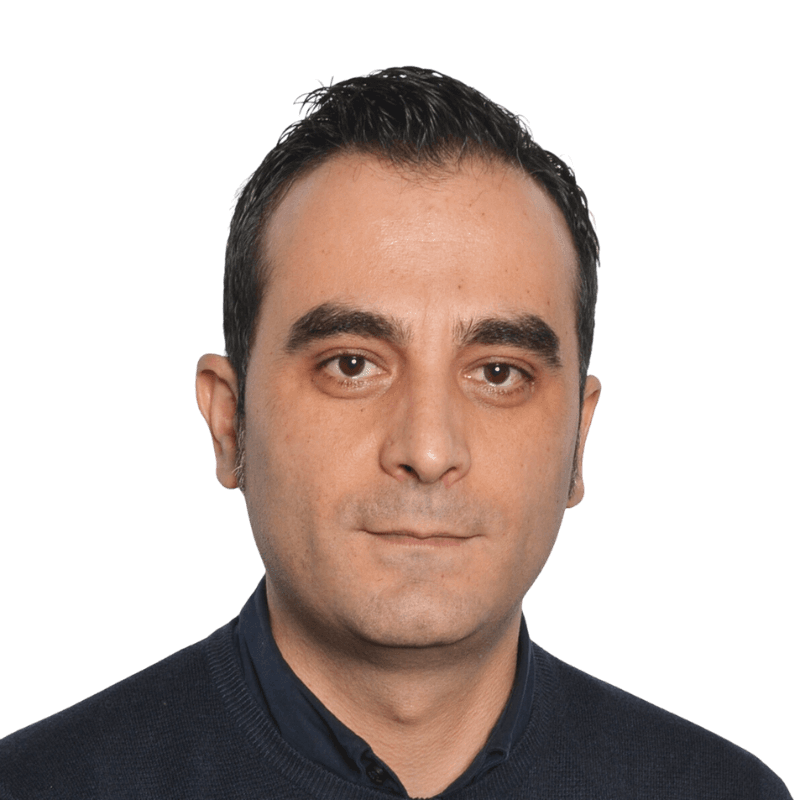 Table of contents
Overview
What is the Marburg virus?
History of Marburg virus outbreaks
What are the symptoms of the Marburg virus?
How is the Marburg virus transmitted?
Diagnosis of Marburg virus disease
Treatment of Marburg virus
Prevention and Control
Anything else to know?
Sources
The Marburg virus belongs to the same family of viruses that causes the Ebola virus disease. It was first identified in 1967 after two large outbreaks in Marburg and Frankfurt, Germany, and Belgrade, Serbia. These first reported cases were seen in laboratory workers carrying out studies with African green monkey tissue samples from Uganda. In total thirty-one people fell sick and seven deaths were reported.
The World Health Organization (WHO) confirmed that two cases of an outbreak of Marburg virus have been detected in the Ashanti Region of Southern Ghana in July 2022. Let's take a look at what we know about the disease, how it can be avoided, and how to stay safe.
What is the Marburg virus?
Marburg virus (formally known as Marburg hemorrhagic fever) is part of the Filovirus (Filoviridae) family, along with the Ebola virus. These viruses are almost identical and due to more information published on the Ebola virus disease many findings on the best type of care for Marburg virus infection are based on current knowledge of Ebola. Marburg virus infection is part of the group of conditions known as viral haemorrhagic fevers. Healthcare professionals can sometimes find it difficult to distinguish Marburg virus disease (MVD) from other infectious diseases as they are clinically very similar.
Egyptian rousette fruit bats (rousettus aegyptiacus) are believed to be the natural host of the virus but show no recognisable signs of illness. Monkeys are at risk of Marburg virus infection but are not considered the natural hosts as they commonly die quickly once infected. Both human and non-human primates can become infected with the Marburg virus.
History of Marburg virus outbreaks
The following countries have reported outbreaks of Marburg: Angola, the Democratic Republic of the Congo, Kenya, Ghana, Guinea, Uganda, and South Africa. Angola has seen the largest disease outbreak in 2005 resulting in 329 deaths from 374 cases reported. Here is a brief history of known cases according to the CDC (Centers for Disease Control and Prevention):
1967, Germany and Serbia (former Yugoslavia): 31 cases, 7 deaths
1975, South Africa: 3 cases, 1 death. A traveller through Zimbabwe died after hospital treatment for the Marburg virus. His fellow traveller and a nurse both caught the virus but recovered
1980, Kenya: 2 cases, 1 death. This case involved a visit to Kitu Cave in Kenya. The traveller to the cave died and the doctor involved in his care contracted the virus but later recovered
1987, Kenya: 1 case, 1 death. This involved another case visiting Kitu Cave in Kenya
1998-2000, the Democratic Republic of the Congo: 154 cases, 128 deaths. This case involved mainly young male workers at a mine in Durba
2005, Angola: 374 cases, 329 deaths
2007, Uganda: 4 cases, 2 deaths. This case involved mine workers
2008, USA: 1 case, 0 deaths: This involved an American tourist visiting the Python Cave in Uganda famously home to thousands of bats.
2008, Netherlands, 1 case, 0 deaths: Another case involved a tourist visiting the Python Cave in Uganda
2012, Uganda: 15 cases, 4 deaths
2014 Uganda: 1 case, 1 death. Death of a healthcare worker
2017, Uganda: 3 cases, 3 deaths. This fatal case involved infected people from the same family
2021, Guinea: 1 case, 1 death. West Africa's first-ever case of Marburg virus disease
2022, Ghana: 2 cases, 2 deaths
According to WHO the average case fatality rate for the Marburg virus is roughly 50%. Past outbreaks have had varied case fatality rates from 24% to 88% however these are dependent on factors such as virus strain and handling of cases.
What are the symptoms of the Marburg virus?
The incubation period (time from infection to onset of symptoms) varies from 2 to 21 days.
Early signs and symptoms include:
High fever
Malaise
Severe headache
Body aches
By the third day symptoms include:
Abdominal pain
Nausea
Vomiting
Chest pain
Diarrhoea
Symptoms can become more severe, including:
Viral hemorrhagic fever
Jaundice
Inflammation of the pancreas
Severe weight loss
Shock, liver failure
Haemorrhage
Multi-organ failure
How is the Marburg virus transmitted?
Bats are natural hosts of the Marburg virus. Exposure to mines or caves where rousettus aegyptiacus bat colonies live is where humans typically get infected. This happens when contact is made with an infected animal's bodily fluids e.g. through contact with the faeces or urine of infected bats.
Further transmission between human to human happens through close contact with an infected person through direct contact. This could be through the body fluids of a person, broken skin or mucous membranes, and secretions such as blood, urine, saliva, faeces, vomit, semen, mucus, and sweat.
Transmission of the virus can also occur if family members take care of sick relatives or prepare the dead for burial. Contact with contaminated equipment and items such as bedding, and clothing can also transmit the virus from human to human.
Diagnosis of Marburg virus disease
MVD is easily mistaken for other diseases because its early symptoms are similar to those of other infectious diseases like typhoid fever, meningitis, and other viral fevers that cause bleeding. Doctors confirm the disease by testing your body fluids which require various laboratory testing:
Polymerase chain reaction (PCR) assay
Antibody-capture enzyme-linked immunosorbent assay (ELISA)
Antigen-capture detection tests
Serum neutralization test
Electron microscopy
Virus isolation by a cell culture
Treatment of Marburg virus
Currently, there is no effective drug treatment available for this pathogen. Immune and drug therapies are being developed to treat MVD e.g. human-made proteins are under study to help boost the immune system. As it stands treatment given to patients is based on supportive care:
Replacement of electrolytes via intravenous (IV) fluids
Maintaining oxygen levels
Maintaining blood pressure
Replacing lost blood and clotting factors
Prevention and Control
Prevention measures focus on avoiding contact with the virus and highlighting awareness of risk factors. Here are some precautions to stay safe:
Keep informed about areas of outbreaks – before travelling to Africa check the WHO website, Centers for Disease Control and Prevention website and the

NHS fit for travel

website for outbreak information
Frequent hand washing – common with other infectious diseases, keeping hands clean is one of the most essential measures to prevent the spreading of diseases to others. Using simple soap and water is effective but if that is not available then an alcohol-based hand rub can be used
Do not eat bush meat – it comes from various wild animals such as bats, monkeys (nonhuman primates), cane rats and antelope. Its consumption is related to the transmission of infectious diseases
Prevent any contact with infected people – avoid contact with bodily fluids and tissues of an infected person including saliva, blood and semen. Additionally avoid clothing, bedding and towels that have been used by an infected person. Marburg virus is highly infectious in the final stages of the disease
Follow infection-control procedures – wear PPE (personal protective equipment) if you are a health care worker, management of blood and bodily fluid spills, and proper handling and cleaning of patients' instruments and devices. Isolate people who have viruses from others. Use disposable or dedicated patient care equipment if possible. Prioritise cleaning and disinfection of rooms, equipment and surfaces
Don't handle bodily remains – the bodies of people who have died of the Marburg virus are still contagious. Only people using safety equipment and appropriate training should handle bodies and burials
Practice safer sex – in men who recover from the Marburg virus, the virus may remain in semen for up to 7 weeks. WHO recommends that males practice safer sex and hygiene for a year from the onset of symptoms or until their semen twice tests negative for Marburg virus to reduce the risk of possible sexual transmission
Anything else to know?
The UK Health Security Agency formerly Public Health Health England is tasked with detecting as quickly as possible outbreaks of disease. There are currently no known cases of the Marburg virus in the UK and there has never been an outbreak. Public Health England is aware of the current situation in Southern Ghana.
If you have recently returned to the UK within 21 days from a Marburg outbreak area, you should seek medical attention by contacting NHS 111 for advice if you develop a high temperature. Do not attend a GP appointment or access a walk-in centre unless advised by NHS 111.
Sources
Medical Disclaimer
NowPatient has taken all reasonable steps to ensure that all material is factually accurate, complete, and current. However, the knowledge and experience of a qualified healthcare professional should always be sought after instead of using the information in this page. Before taking any drug, you should always speak to your doctor or another qualified healthcare provider.
The information provided here about medications is subject to change and is not meant to include all uses, precautions, warnings, directions, drug interactions, allergic reactions, or negative effects. The absence of warnings or other information for a particular medication does not imply that the medication or medication combination is appropriate for all patients or for all possible purposes.
What is NowPatient
Telehealth and Online Pharmacy
NowPatient is a licensed online pharmacy and doctor service that is available around the world. Our service is FREE and packed with useful features that can benefit your health like medication reminders, medically approved symptoms checker, UK NHS online pharmacy, private treatment plans, Rx Advantage card, health conditions information, genetic testing, home test kits, health risks, pollen meter, air quality monitor, and lots more!
See how we are different
WHY WE BUILT NOWPATIENT
To improve the lives of everyone by making high-quality care accessible and convenient
We are here to improve lives. Our service gives you access to smart features and resources that can help empower you to take control of your health and improve your health outcomes. All this, in one place, for FREE. We strive to bring a fresh perspective to managing health. NowPatient can be accessed by downloading the App or using your web browser.
Download our app today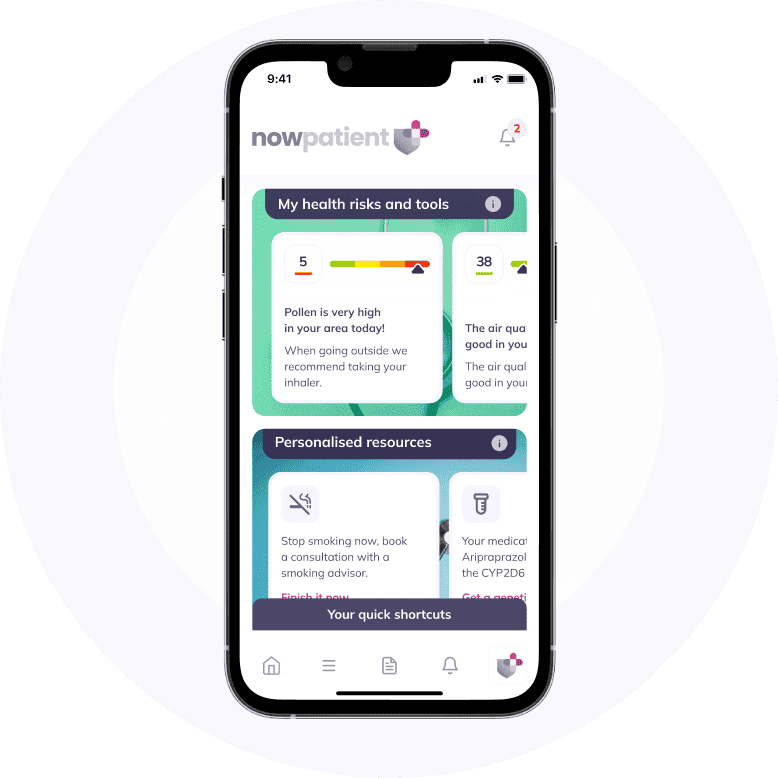 Can I trust NowPatient
Meet our medical review team
Trustworthy and reliable medical content authored and reviewed by our experienced team of medical professionals from the United Kingdom and the United States. Learn more about our team and our editorial process by clicking on the buttons below.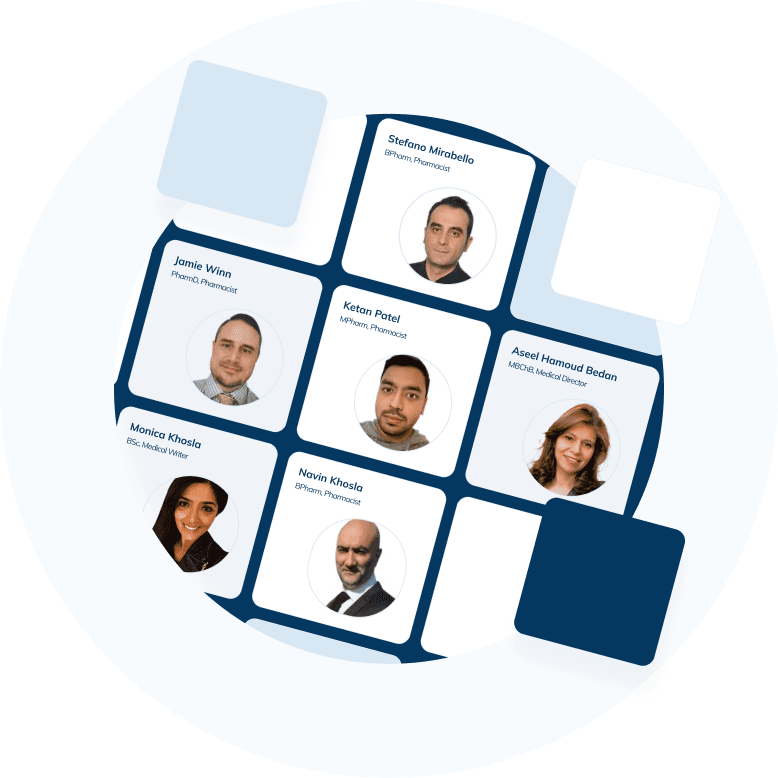 Your Questions Answered
For your peace of mind, we can answer your questions quickly
We have a comprehensive list of FAQ's on each feature page. Alternatively, for broader questions around our service just click the button below.
Find your answers