The purpose of this consent form ("Consent") is to provide you with information about telehealth and to obtain your informed consent to the use of telehealth in the delivery of healthcare services to you by pharmacists and clinicians (each a "Provider") using our telehealth practice platforms – the Website (www.nowpatient.com) or App (NowPatient) – owned and operated by Infohealth Limited ("Infohealth, "we" or "us") (the "Service")
Your Consent is deemed to be accepted by you using the Service.
There are other terms that apply to you
Benefits to using Telehealth
Risks to using Telehealth
WHY WE BUILT NOW PATIENT
To improve the lives of everyone by making high-quality care accessible and convenient
As technologists and clinicians, we built Now Patient to be more than just an online pharmacy. We are here to improve lives. Our service gives you access to smart features & resources that can help empower you to take control of your health and improve your health outcomes. All this, in one place, for FREE. We strive to bring a fresh perspective to managing health. Not play by the rules. Now Patient can be accessed by downloading the App or using your web browser.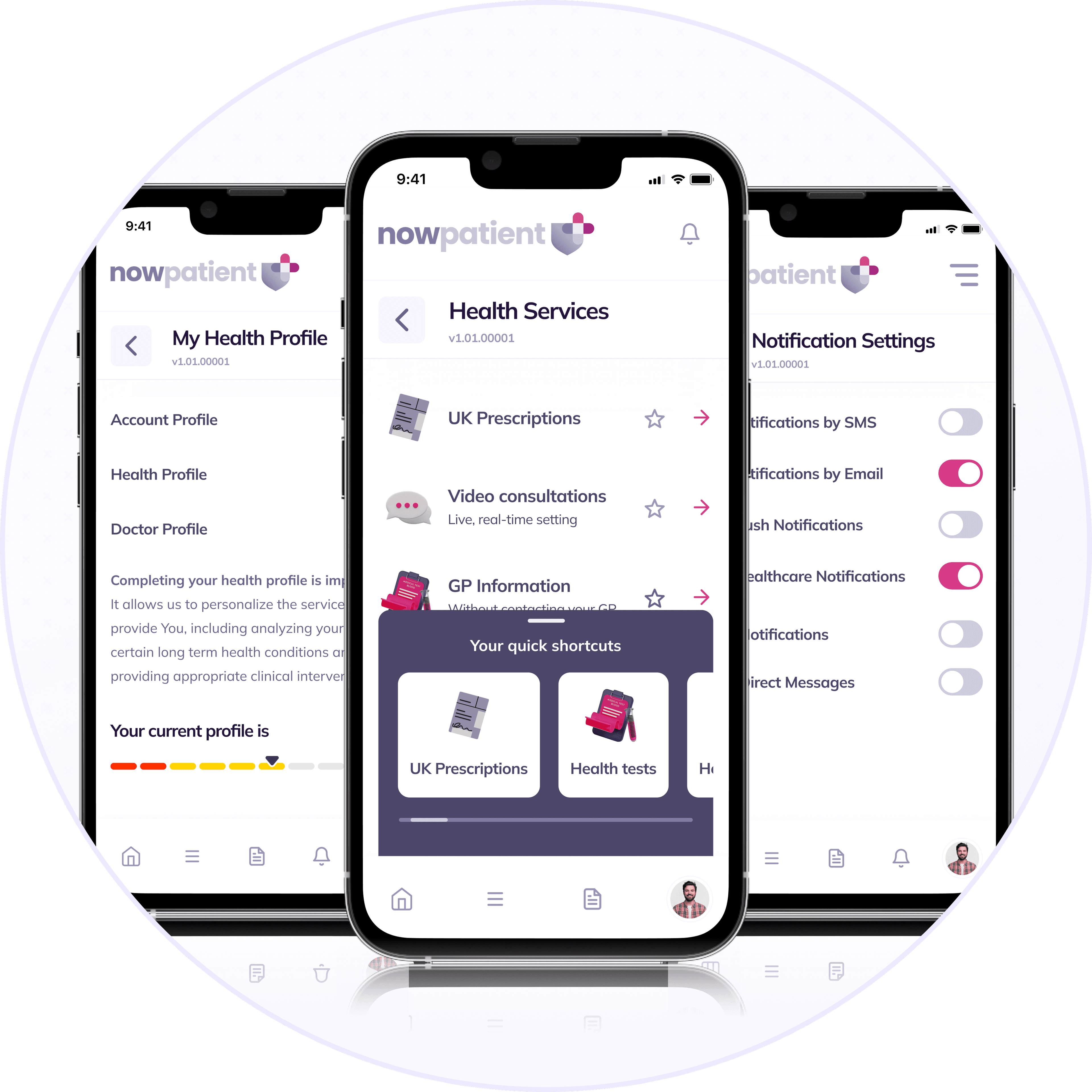 NOW PATIENT
Join the thousands of happy customers in the US and UK already using Now Patient
Manage your health and prescriptions all in one place for FREE. Available to use by downloading the App, or using your web browser.
Your Questions Answered
For your peace of mind, we can answer your health questions quickly
If you want to learn more about the range of services that we provide which can help manage and improve your health, then just click the button below.
Find your answers