Recognized as "The Deprescribing Pharmacist" and Top 50 Most Influential Pharmacists in the US, Dr. Canterbury created GeriatRx as a Deprescribing and Precision Medicine consulting service for older adults and caregivers after witnessing his parents manage his grandmother, Mildred, and her decline with dementia due to an inappropriately prescribed antipsychotic from a nursing home. He decided to take these matters into his own hands by founding GeriatRx, a healthcare consulting company focusing on Side Effect Management, Deprescribing, and Precision Medicine testing to determine which medications will not work for you before taking a single pill! GeriatRx uses patient-centered methods that take the headache out of healthcare by providing cost-effective strategies to reduce harmful medications, and by empowering older adults and caregivers on how to fight back against a broken healthcare system while saving his clients thousands of dollars. He has also created the Deprescribing Accelerator helping to train pharmacists, nurses, and prescribers on how to leverage and monetize Deprescribing and Precision Medicine in clinical practice. GeriatRx works with your provider as a health care team, while you have your own personal, concierge pharmacist batting for you every step of the way.
WHY WE BUILT NOW PATIENT
To improve the lives of everyone by making high-quality care accessible and convenient
As technologists and clinicians, we built Now Patient to be more than just an online pharmacy. We are here to improve lives. Our service gives you access to smart features & resources that can help empower you to take control of your health and improve your health outcomes. All this, in one place, for FREE. We strive to bring a fresh perspective to managing health. Not play by the rules. Now Patient can be accessed by downloading the App or using your web browser.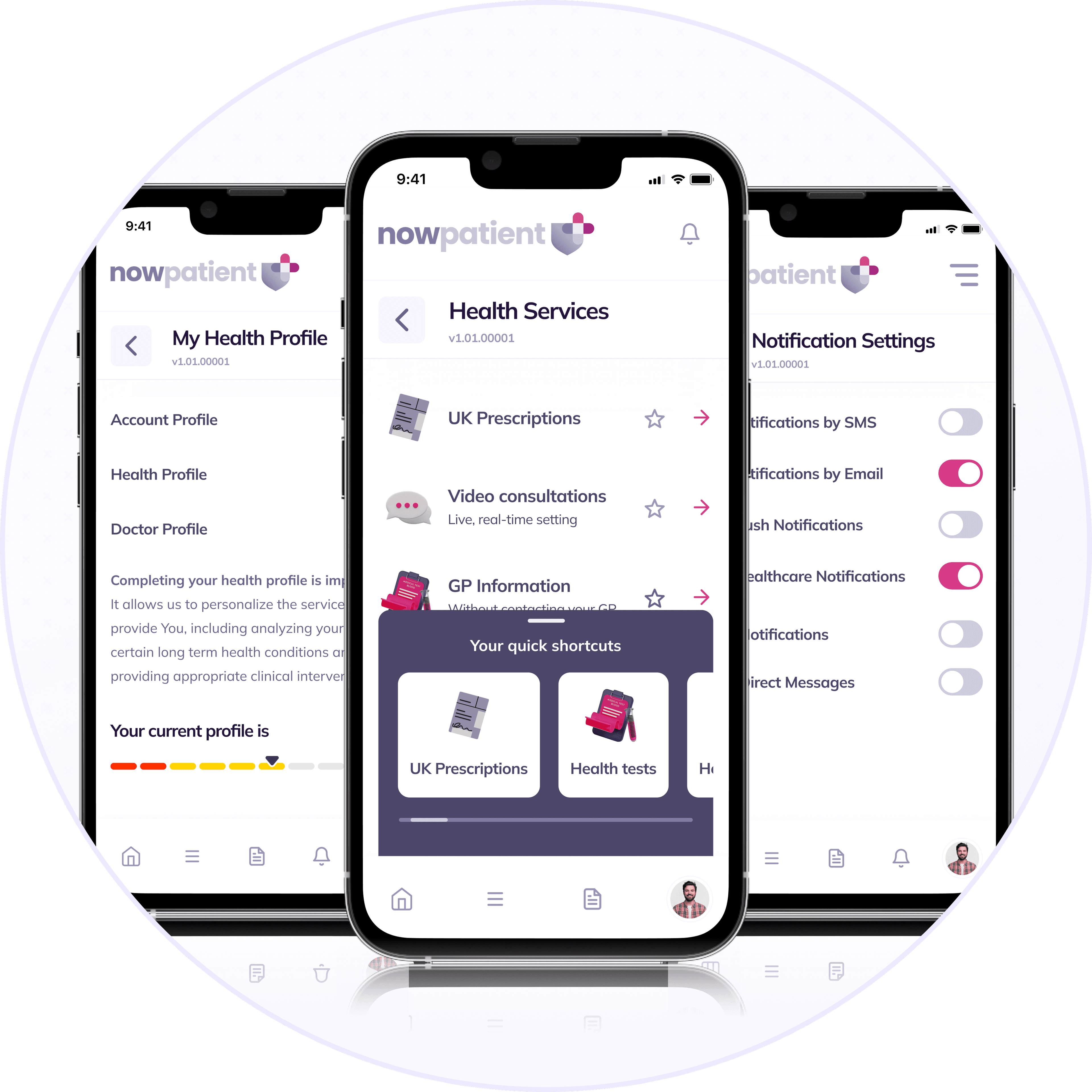 NOW PATIENT
Join the thousands of happy customers in the US and UK already using Now Patient
Manage your health and prescriptions all in one place for FREE. Available to use by downloading the App, or using your web browser.
Your Questions Answered
For your peace of mind, we can answer your health questions quickly
If you want to learn more about the range of services that we provide which can help manage and improve your health, then just click the button below.
Find your answers